'90 Day Fiancé': Jenny and Sumit Visit and Astrologer and Jenny is Fed Up
90 Day Fiancé couple Jenny and Sumit have been working on getting hitched for so long that many fans are left wondering whether or not it's ever going to happen. First, Sumit catfished Jenny. Then, he hid a wife from her for quite some time. Now, he seems to be dragging his heels on tying the knot with just about any excuse he can come up with — the latest of which appears to be an astrologer's judgment on the situation. Now, Jenny Slatten is left feeling fed up.
Sumit and Jenny head to an astrologer, Jenny frustrated
90 Day Fiancé star Jenny Slatten first met Sumit over Facebook, where he catfished her into thinking he was someone else entirely. When he revealed his lie, Jenny stuck with him, and the two have been together since.
Unfortunately, Sumit lied again, with Jenny discovering he had been married the whole time, claiming it was an arranged marriage in which he had no interest. The lie was discovered by Jenny in the most shocking way — his wife's family showed up at Sumit and Jenny's apartment and dragged Sumit out.
Now, almost a year later, Sumit and Jenny still haven't tied the knot. Sumit decided to take her to an astrologer to determine how to approach their marriage.
"First, the thing is like, we want to marry and, like, live here in India, but the problem is, you know parents. They are not accepting it at all. Is there anything I can do, like, just to convince my parents?" Sumit asked the astrologer.
"Not to do anything because you already have heard their answer. So, better not create a fight," replied the astrologer.
"The planets will work the way they are designed to, so we cannot alter the fate. Okay? So if you want to contain this relationship, maintain the love within and amongst you two, you people don't have to force a marriage very fast."
"Whatever that astrologer says, I don't care. Sumit needs to marry me. I mean it's sad, I wish that the man that I love could just make a decision, and stop listening to anybody else — be it your mom, your parents, anybody, and go ahead and do what you want to do," Jenny Slatten told producers.
Trailer teases Jenny Slatten throwing a chair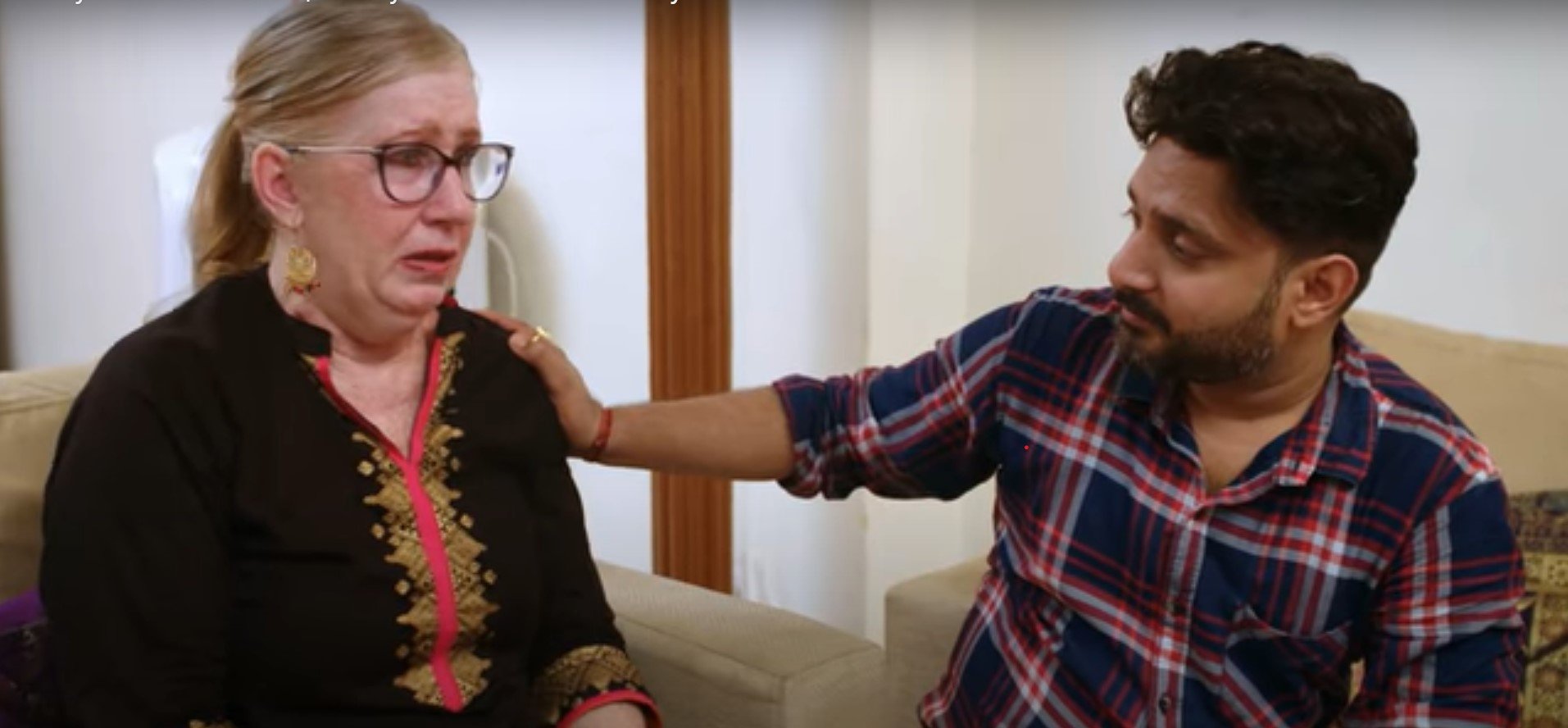 90 Day Fiancé fans have been speculating that this astrologer's answers are exactly what Sumit wanted to hear — another excuse to put off marrying Jenny Slatten. However, the trailer for this season of The Other Way saw Jenny finally laying the smackdown on Sumit.
"I surprise myself with the lengths that I'm willing to go to stay here with Sumit," Jenny says during the trailer. Later, the two are shown having an argument about marriage that sees Jenny getting very angry.
"I came here to marry you so I would never have to leave India again," Jenny tells Sumit.
"But I cannot change the situation," he replies.
"I am not gonna keep coming back and leaving every damn six months, and you're not gonna keep telling me you're gonna marry me when you're f—— not! That's it!" Jenny yells at him. She then appears to kick a chair out the door.
RELATED: '90 Day Fiance: The Other Way' Spoilers: Jenny Snaps Back at 'Haters' Amidst Sumit Marriage Rumors