'90 Day Fiancé': Jenny Opens Up About Being Catfished By Sumit and Finding Out He Was Married On 'The Other Way' Early Premiere
Jenny Slatten and Sumit will return to TLC for the second season of TLC's '90 Day Fiancé: The Other Way.' On the early premiere episode, Jenny looked back at her tumultuous long-distance relationship with Sumit, from catfishing to arranged marriages.
Jenny Slatten, a 62-year-old mom from Palm Springs, California, met her 31-year-old Indian fiancé, Sumit, online almost a decade ago. After two ill-fated trips to India to try to make a life together, Jenny and Sumit will once again let their love story play out on the upcoming second season of TLC's 90 Day Fiancé: The Other Way.
On the first episode, "Home is Where the Heart Is," Jenny opened up about her painful past with Sumit, from their initial catfishing issue to her discovery that he was already married.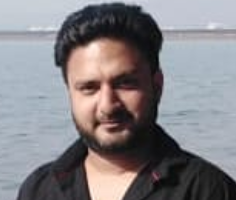 Sumit catfished Jenny at first
Although Sumit and Jenny say they're soulmates now, Jenny didn't even meet Sumit as himself at first. In fact, on the 90 Day Fiancé: The Other Way season premiere, Jenny explained that he pretended to be someone else entirely.
"I met Sumit online almost eight years ago," Jenny said. "Our relationship had an unconventional beginning."
In a throwback clip with her daughter, Christina, the 90 Day Fiancé star admitted that Sumit had sent her stock photos and adopted a different name and identity when they first started talking. "I didn't really want to talk about it, but he actually didn't tell me who he really was, exactly," she confessed sheepishly to her daughter.
"You were being catfished?" Jenny's daughter asked incredulously.
Jenny admitted that she had fallen in love, not with Sumit, but with "Michael Jones" at first. "He told me that he was Michael Jones, a handsome 25-year-old man from London, England," the 90 Day Fiancé star explained. "When I found out that he was actually Sumit from India, I was upset, but I was already in love with him, so I forgave him."
The '90 Day Fiancé' star revealed how painful it was to discover that Sumit was married
Sumit and Jenny met in person and fell madly in love, despite their initial catfishing kerfuffle. But they didn't get engaged on Jenny's first trip to Sumit's home country.
"I decided to fly to India and meet Sumit in person. And it was great," the 90 Day Fiancé star remembered. "I expected to get married, but his family didn't approve of me and our relationship, so I went back home. But we loved each other so much that we just continued our online relationship for five years."
Finally, the long-distance couple realized they needed to be together in person at last—permanently.
"Last year, Sumit promised me that he would tell his family that we were together," Jenny said. "So I gave up basically everything. I took out my 401(k) savings and said goodbye to my family and moved to India to be with Sumit."
But their romantic bliss was short-lived, as Jenny found out the worst news of her life after just a few weeks with her longtime love.
"I was so happy to be with Sumit. But once I got there, I found out that Sumit had been lying to his parents about me and about living with me," Jenny said sadly. "To keep up with the lies and to keep his family happy, he would just go back home and spend the time with them at their house, and I would be left alone."
With tears in her eyes, Jenny recalled, "Just when I thought things were bad enough, I found out the worst news of my life." The 90 Day Fiancé star was greeted by Sumit's father-in-law, and eventually, by his wife and all her relatives, who demanded an explanation.
A heartbroken Jenny explained, "Sumit actually had a wife. Sumit was in an arranged marriage, and he was being pressured to stay with his wife."
Sumit and Jenny ultimately decided they still wanted to be together
Jenny recalled that heart-wrenching time in her life as one of the most traumatic she'd ever experienced, especially because she had given up so much to be with Sumit—from her family to her job and home.
"It was horrible," she lamented. "I don't like to remember it, but man, that was bad."
Sumit and Jenny said a heartfelt goodbye, as Jenny returned to the U.S. Sumit simply wasn't ready to go against his family and get a divorce, despite his overwhelming love for his American fiancée.
"We were both devastated and scared at that point, and all we were probably both thinking at that point was, 'This is it. We're never going to be able to see each other again. This is over,'" Jenny recalled tearfully.
But the May-December couple just couldn't quit each other. They started talking again and professed their love to each other. Sumit finally promised to get a divorce and to marry Jenny if she returned to India. "I still love Sumit, and I forgave him," Jenny confessed, insisting that she was Sumit's only true love: "He never wanted to be with his wife in the first place."