'90 Day Fiancé': Jenny Says Sumit's Wife Claims He 'Hurt Her' and Filed Charges Against Him On the Early Premiere of 'The Other Way'
Jenny Slatten and Sumit are hoping that the third time's the charm when it comes to their love on the upcoming season of TLC's 90 Day Fiancé: The Other Way. Jenny, a 61-year-old mom from Palm Springs, CA, met Sumit, a 32-year-old man from India, online nearly a decade ago. Sumit was catfishing Jenny with different photos at first, but by the time she found out, she'd already fallen for him.
But when Jenny traveled to India, she found out that Sumit was already married—and hiding his relationship with Jenny from his family. Sumit claimed he desperately wanted out of his arranged marriage, but he was afraid to go against his family and his culture.
On the early premiere of 90 Day Fiancé: The Other Way, "Home Is Where the Heart Is," Jenny and Sumit insisted that they would soon be together soon…forever. But Sumit still had some hurdles to overcome when it came to his divorce. What's more, Sumit's wife was taking him to court, which was making the process take even longer.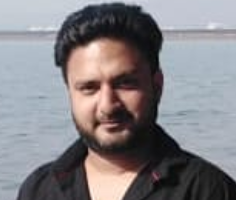 Sumit and Jenny discussed her impending return to India
On the 90 Day Fiancé: The Other Way premiere, Jenny reflected on the sacrifices she'd made for Sumit. She had returned to the U.S. heartbroken after discovering that Sumit was married. Since Jenny had given up her job and her home to go to India, she now had to live on her daughter's couch.
"My life back in the United States, it's been hard. It's been sad and lonely," Jenny lamented. "The best part of my day is when I get to talk to Sumit. We just talk to each other and keep thinking and dreaming about when we'll be back together again."
During a video chat, Sumit and Jenny talked about how excited they were to be back together in Sumit's home country soon. "I'm always happy when I'm talking to you. I've missed you. It's been a long five months," Jenny told her husband-to-be. "I'm coming back there soon. I already booked my flight, so I'm coming back in one week."
The 90 Day Fiancé star insisted that she knew what she was doing this time around, despite her gullibility in the past. "I'm going back to India, and I know what I'm getting myself into," Jenny declared. "My eyes are wide open. This time, Sumit has stood up and fought for us. It's gonna work out, and we're gonna be married."
And Sumit promised his American girlfriend that he would make sure nothing could get in the way of their relationship in the future. "I actually found a big house. Nobody will be there to bother us," he said.
Jenny begged Sumit to be entirely honest with her, after his many years of lies. "I want us to be able to live together comfortably. No more hiding, no more running back to your parents' house," she demanded. "And no more lying. Nothing but truth from you."
Sumit agreed, saying, "I'm not lying anymore, because I saw the consequences from lying. I got my lesson from all my experience."
RELATED: '90 Day Fiancé': 'The Other Way' Season 2 Cast Revealed
Sumit's wife allegedly claimed he harmed her and filed charges against him
But when it came to Sumit's divorce, Jenny wasn't quite sure what to make of his story.
"We already made the first payment," Sumit told his girlfriend when she asked how his divorce process was going. "So the next payment would be after six months."
Jenny immediately called Sumit out for contradictions in his story. "That's not what you told me, though," she said angrily. "You told me you were gonna make another payment in November."
The 90 Day Fiancé star explained that she'd been led to believe the process would not be nearly as long as it had turned out to be. "Sumit told me the divorce would be completed within two months, and now he's saying it could be six months," she said sadly. "I thought that it was already agreed and he had a court date for the end of November to make that second final payment, and his divorce was gonna be done."
Sumit claimed that he had gotten the court dates mixed up and hadn't tried to deceive Jenny. "The date I was telling you, the 29th of November, I was thinking that is for the divorce date," he explained. "But actually it was a date for my case which my wife filed against me before we filed a mutual divorce."
That's when Jenny dropped the bombshell that Sumit's estranged wife had made allegations of what sounded like domestic violence against her husband.
"Sumit's wife is making false accusations and claims," Jenny explained. "She's claiming that he was hurting her, treating her bad."
Not only was this concerning—although Jenny didn't seem to put much stock in Sumit's wife's allegations—but it could also drag out the divorce process even longer.
"And I am worried about that, because she was supposed to drop those charges, as they came to a mutual agreement on divorce," the 90 Day Fiancé star said, "and she didn't drop the charges. So I know he does have to go back to court and face those charges and speak to the judge."
Jenny asked for proof that Sumit was really getting a divorce
Jenny reminded Sumit that she wasn't going to be played for a fool this time. She asked him for hard evidence that he was, in fact, getting a legal divorce.
"I just need a lot of proof," an exhausted Jenny told Sumit. "I can't keep doing this. I need to see proof that you're getting a divorce. I need to see the paperwork. This time, I need to know that we're going to get married."
The 32-year-old promised Jenny that they would ride off into the sunset together at last. "No hiding, no lies, nobody gonna bother us, and we will be together happy forever," he swore.
Still, Jenny wanted to make absolutely sure that she wasn't going to have her heart broken yet again. "So have you told your parents, and do they know that I am coming back to India?" she wanted to know.
"Yes, baby," Sumit said. "They know that you will come back and we will live together."
Emboldened more than she was before, Jenny wanted proof. "Can you call your parents into the room right now?" she asked Sumit.
"You want to talk with my parents?" Sumit asked nervously.
"I want to make sure they know I'm really coming back," the 90 Day Fiancé star demanded. "Can you go get them?"
Sheepishly, Sumit replied, "I can try. Just give me two minutes, okay?"
The early 90 Day Fiancé: The Other Way season premiere episode ended on a cliffhanger, with the rest to come on the official TLC premiere date, Jun. 8. As Jenny waited, hoping against hope that Sumit's parents would confirm his claims, she admitted that she was more than a little concerned about how things were going to go.
"I'm very nervous," Jenny confessed. "The last time I saw Sumit's parents was when they were all in my apartment, and they took Sumit home. The whole family was standing there, probably looking at me like I'm a homewrecker."
"I don't want to deal with people like that. They don't need to be coming around us," the 90 Day Fiancé star said confidently.