'90 Day Fiancé': Jenny Says There's No Way Sumit's Parents Didn't Know They Were Together Romantically
In an Aug. episode of 90 Day Fiancé: The Other Way, Sumit's parents, Sahna and Anil, said when they met Jenny they believed she and their son were just friends. That's why they agreed to let her live with them for a few days, though she ended up staying for four months. Jenny says this is a lie.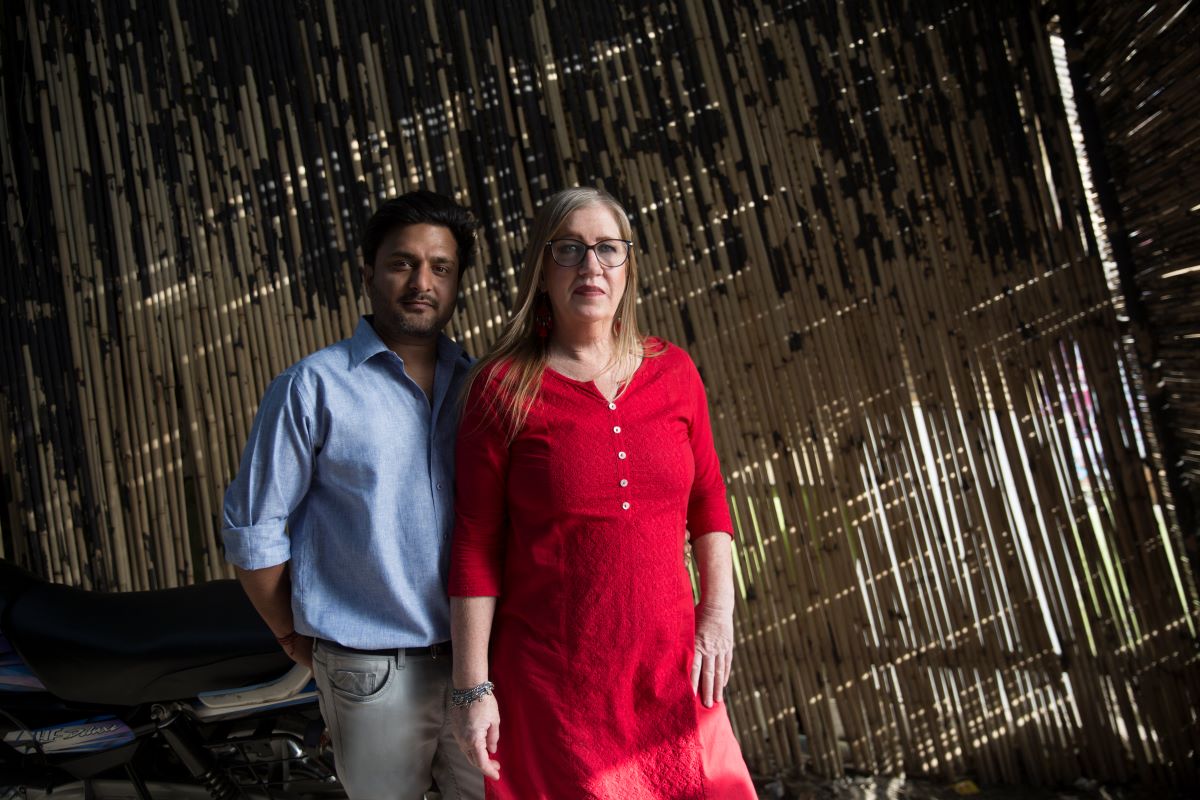 Jenny says Sumit's parents 'knew [they] were in a relationship'
In an interview with Entertainment Tonight, Jenny said that Sahna and Anil knew when she stayed with them that she was romantically with their son.
"Of course they knew we were in a relationship, we've been together since 2011 and [I came to India in] 2013, so, they knew," she said. "That's all I can say. They have their reasons for not wanting to admit that they knew we were in a relationship. They have their reasons and I can't say what the reasons are, but I know what they are, and you'll find more about what happens with me and his parents as the season moves along."
Sahna also claims that she and Jenny used to be good friends. Jenny says that this is also untrue.
"I'm a nice person and she grew to like me," Jenny told the site. "And she was just very nice to me. I was never friends with her, ever. I did not know her like that. She came off like we were friends — no, not true at all. We were never friends and she knew that Sumit and I love each other."
Jenny understands Sumit's parents' concern about their age difference, but it doesn't change anything
"She has been in an inappropriate relationship with him. She should have treated him like her son," said Sahna one episode.
Jenny says she understands where Sahna is coming from–"she's his mother."
"I understand that she doesn't like the relationship," said Jenny. "I understand that, but, the fact is that we do love each other and we'd been in a relationship for over a year and a half before she ever met me, so we were already well into our relationship before she met me, and it was kind of too late for her to try to [break us up]."
Sumit's parents have also made it clear that they're deeply disappointed Sumit won't be able to have biological children with Jenny. But Jenny says Sumit didn't want children anyway.
Jenny doesn't want to keep Sumit from his parents
Although Jenny feels hopeless regarding her future relationship with Sumit's parents, she doesn't want to get in the way of their family.
"It's unfortunate that I can't be part of the family, but it is just the way it is," she said.
"If they need him, he will be there for them and I will let him, I'm not going to stop him," she continued.
At the end of the day, Jenny just feels lucky to be so loved by Sumit, even if their relationship with his parents is complicated.
"I feel lucky for one thing, I feel blessed," she said. "And who doesn't want to be loved the way I'm loved by Sumit? And like I said, I'm not keeping him from his family, it's completely up to him."