'90 Day Fiancé': Jenny Slatten Calls Sumit's Parents Liars
90 Day Fiancé couple Sumit and Jenny Slatten have had a somewhat mystifying storyline. Sumit catfished Slatten from the getgo, but when Slatten discovered who he really was, she fell harder than ever before. Unfortunately, Sumit was already married and hiding it from Slatten. Additionally, Sumit's parents were taken aback and horrified on the show when they discovered he was in love with Slatten.  However, Slatten has come forward to claim this is all a farce, and that his parents knew they were together for years. 
'90 Day Fiancé' star calls them liars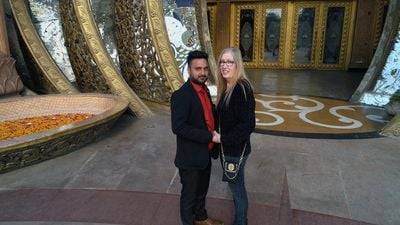 During an exclusive chat with Entertainment Tonight, Jenny Slatten opened up about her relationship with Sumit's parents on 90 Day Fiancé. Slatten claims that they hammed it up and lied for the show and that they were aware of her and Sumit's relationship for at least two years.
"Okay well, first of all, they were not completely honest about what they said," revealed Slatten. 
"What everybody saw was them acting like they didn't know we were in a relationship until I came to their house and they thought we were 'just friends.' Not true, but you'll find out more about that as the season goes along."
"Of course they knew we were in a relationship, we've been together since 2011 and that was 2013. So they knew. That's all I can say. And uh, they have their reasons for not wanting to admit that they knew we were in a relationship. They have their reasons and I can't say what their reasons are but I know what they are," she added. 
Sumit's mother is not a fan
Jenny Slatten also opened up about how Sumit's mother isn't a huge fan of her, and how it is unlikely the two will ever become close friends. 
"I was never friends with her ever, I did not know her like that. But she came off that we were friends, no not true at all," revealed the 90 Day Fiancé star. 
"I know his mom, and no I don't think that there's any hope or any chance of any type of relationship between me and his mom. His brother and his father, they're a little bit easier. But his mom is hell-bent on no."
What's more, Sumit has said he won't give up on his family. He's made it clear to Slatten that if she asks him to, he's going to say no. 
"I'm never gonna tell him to choose. I would never say stay here and take care of me, and forget your parents," Slatten clarified.
Sumit rejects Jenny Slatten's promise ring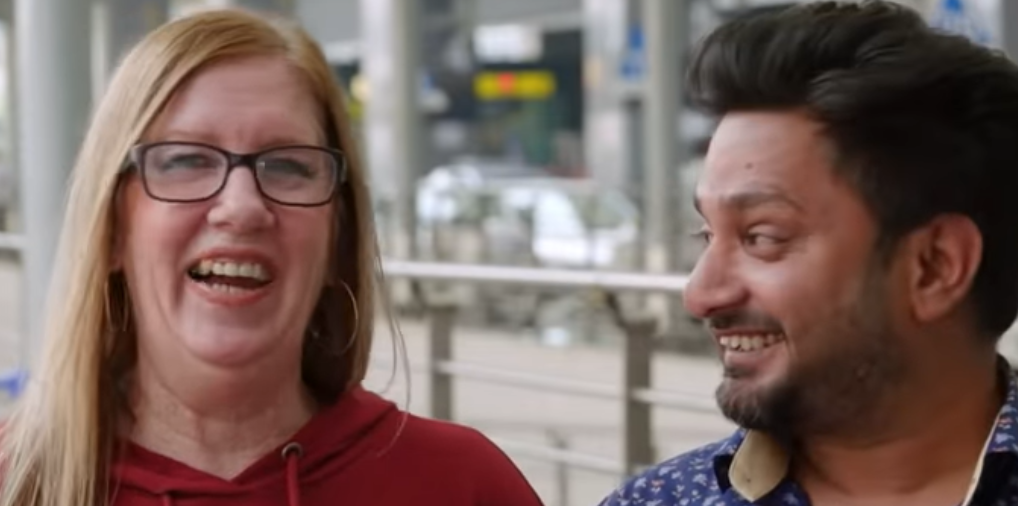 Jenny Slatten had an awkward moment during a recent episode of 90 Day Fiancé. She gave Sumit a promise ring, and Sumit didn't seem as enthused as the expected. 
"I'm promising myself to you. You're so lucky to have me forever," she told Sumit, giving him the ring. 
"I just want to give him something and show him, 'You mean everything to me. You're everything to me. Here, I promise myself to you,'" she told producers.
"But, I thought, like, we were going to do a ceremony for that. Like, we have a plan for that, we have a plan to get married," commented Sumit.
"I'm embarrassed that Sumit just shut me down like that. His reaction just wasn't what I expected at all. I'm just sick of waiting for this to happen," Slatten told cameras.