'90 Day Fiancé': Jenny Wants to Buy a Wedding Ring for Sumit Before He's Even Divorced In 'The Other Way' Sneak Peek
Jenny Slatten and her Indian fiancé, Sumit, certainly had a rocky road to love. And on the second season of TLC's '90 Day Fiancé: The Other Way,' Jenny returns to India in hopes of finally marrying him. A new sneak peek of the June 15 episode showed Jenny buying a ring for her still-married fiancé.
90 Day Fiancé star Jenny Slatten and her Indian fiancé, Sumit, had plenty of hurdles to overcome when it came to their relationship. In addition to being 30 years younger than his American wife-to-be, Sumit was dishonest with Jenny in several ways as their nearly decade-long online relationship progressed.
Sumit catfished Jenny at first, using an alias and fake photographs. But when he finally revealed his true identity, his older girlfriend was already head over heels for him and decided to forgive him. Jenny flew from her home state of California to visit Sumit in India with the promise of getting engaged, but his family didn't approve of her, and she went home dejected.
On her second trip to India—which was meant to be a permanent move—Jenny risked it all by leaving her daughter and daughter-in-law, home, and job behind to live with Sumit forever. But once she got there, Sumit revealed that his family didn't even know they were still together. In the meantime, he'd also gotten into an arranged marriage, and his wife had no idea he had a girlfriend.
On the second season of TLC's 90 Day Fiancé: The Other Way, Sumit and Jenny decided to give their relationship yet another try. Sumit promised Jenny that he was getting divorced once and for all, and he assured her they would get married on her third trip to India. In a new sneak peek of the upcoming June 15 episode of 90 Day Fiancé: The Other Way, Jenny shopped for a symbol of her undying love for Sumit as she prepared to move to his home country for (hopefully) the final time.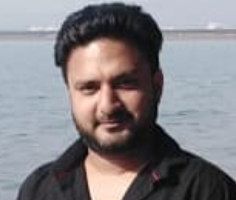 Jenny and her daughter headed out to buy a ring for Sumit
In TLC's latest sneak peek for the upcoming episode of 90 Day Fiancé: The Other Way, Jenny and her daughter, Christina, drove out to find a "promise ring" of sorts for Sumit.
"I just really hope, Mom, that everything goes—" Christina began worriedly.
"As I want it to go? As it should go?" Jenny cut in.
"Yeah," her daughter agreed.
"Absolutely, me too!" Jenny said nervously.
Jenny explained that she would be heading out to India in a week, so her daughter was helping her shop for Sumit's ring to spend some time with her before her departure.
"Is it a good idea, getting like a promise wedding ring type thing, before his divorce is even final?" Christina wanted to know.
Jenny answered somewhat sheepishly, "I do think it's a good idea. It's something that I want to do."
Of her reasons for buying a ring for Sumit before his divorce from his estranged wife was even finalized, Jenny explained, "I want to buy a ring for Sumit just because I promise myself to him, and I'm not going to leave him."
The 90 Day Fiancé star said it would symbolize all they'd been through together and all they had overcome. "It's my promise that, I'm going to be with you, I'm going to stand with you, and I will marry you," she said.
As for getting a ring from Sumit herself, Jenny said she certainly hoped she would. "When I get to India, hopefully there's a ring for me, too. There'd better be," she joked.
The '90 Day Fiancé' star's daughter worried that her mom might be 'getting her hopes up'
On the 90 Day Fiancé: The Other Way season premiere, Jenny's daughter admitted that she wasn't entirely convinced that her mom's decision to trust Sumit yet again was the right one. In the sneak peek of the upcoming episode, Christina reiterated that she hoped Jenny was going into the relationship with her eyes wide open, especially after her future husband's dishonesty in the past.
"My mom buying a ring for Sumit, it's a little bit crazy," Christina told 90 Day Fiancé producers. "I do worry that my mom might be getting her hopes up. She hasn't even seen the divorce paperwork yet."
A sales representative asked Jenny casually what she was buying the ring for. "It's for my boyfriend, but he's my fiancé—hopefully," Jenny replied. "In India."
The 90 Day Fiancé star added that the story was a little more complicated than she might have liked. "So, actually, it's not a wedding ring, because he's technically still married," she confessed. "He's not all the way divorced. We're kind of waiting for the divorce to happen first, and then we can start planning the wedding."
The store employee sarcastically asked Jenny if he would be sporting two rings—one from Jenny and one from Sumit's wife. Jenny explained that Sumit had never worn a wedding ring with his soon-to-be-ex-wife. But Christina told her she wasn't so sure. "He wasn't wearing his ring because he didn't want you to know he was married," she told her mom.
Jenny took offense, retorting, "That wasn't a marriage that he wanted to be in anyway. So why wouldn't he wear this one? He loves me, not her."
Jenny insisted that she and Sumit were soulmates
Despite her defense of her relationship with Sumit, Jenny admitted that she knew how suspect it looked. The 62-year-old from Palm Springs, California confessed, "Yeah, of course a lot of people don't understand it, and I don't blame them. From the outside looking in, I'm sure it looks bad."
Still, Jenny insisted that Sumit had proven his love to her by pushing back against his family and culture to be with her.
"A lot of people have said, 'There's no fool like an old fool. She must be desperate,'" Jenny said. "But what they don't know is, Sumit went through a lot for me, and he still is going through a lot for me. I love him, and I want to be with him no matter what."
The 90 Day Fiancé star seemed worried about the future, but she was confident that Sumit loved her and was willing to sacrifice anything for her. "I'm giving him the ring because I want him to know that everything that he's doing for me and has done for me has been worth it," Jenny declared.