'90 Day Fiancé': Jenny's First Meeting With Sumit — Strange Details Fans Don't Know About Her 2013 India Trip
90 Day Fiancé: The Other Way fans have been following Jenny Slatten and Sumit Singh since season 1. However, there is still very little known about the initial trip Jenny took to India to meet Sumit for the first time in 2013. There's a lot to unpack about this trip. Including their first meeting, date, and first time having sex. Here are all the details of the strange details of Jenny's 2013 trip.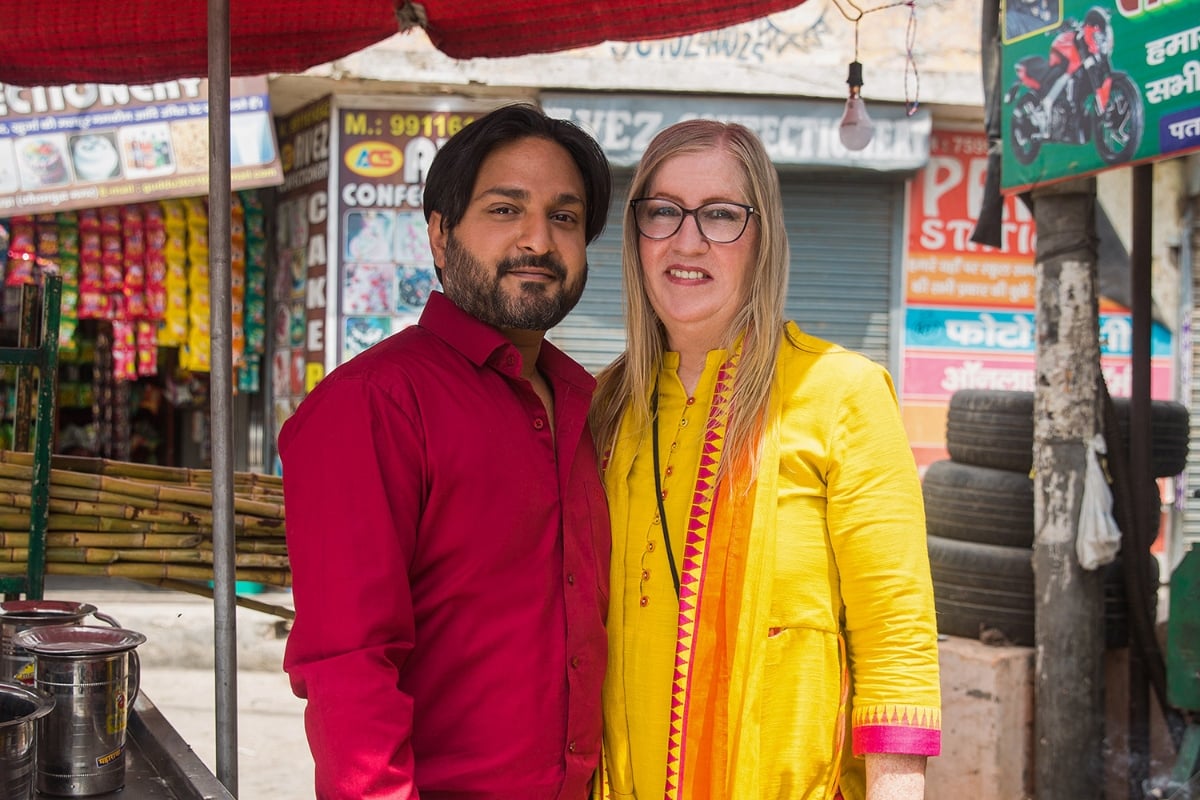 Sumit and Jenny's first date at McDonald's in an Indian mall
90 Day Fiancé: The Other Way Season 1 left out one crucial detail about Sumit and Jenny's relationship — they had already met in 2013. At the beginning of their 90 Day Fiancé journey, Jenny made it seem that she's going to meet Sumit for the first time. However, she had already spent months in India.
Sumit and Jenny played a couple's game on Us Weekly, where they revealed their first date was in 2013 at a Mcdonald's in an Indian mall. Jenny recalled, "We just sat at a table, and he ordered me some food." She says that he ordered her a "chicken burger" complete with fries and a coke. Sumit explained that he thought that it was "some nice place of India." He thought the mall was "one of the coolest things" at the time. He wanted to prove to Jenny that India is "also very cool."
Jenny lived with Sumit's parents in their home
During 90 Day Fiancé: The Other Way Season 2, Jenny finally revealed the 2013 trip. She said she stayed with Sumit's family. She said, "I was in India. I lived with his family for four months." Sumit's parents confirmed that Jenny came to India in 2013 and was under the impression that Jenny was their son's Facebook friend who wanted to visit India.
They agreed to let Jenny stay in their home for a few days, but she ended up staying for four months. Sumit's mother, Sahna, said, "I treated her well. I showed her a lot of love. I never thought they were more than just friends."
Sumit's father, Anil, said that he noticed his son was talking to Jenny "a lot in the nighttime." He recalled, "We were sleeping, and he was with Jenny." He continued, "I realized they were having some relationship more than friends. I was shocked. She is too old."
That's when Sumit's mother stopped trusting Jenny, "I thought Jenny had a good nature. But after seeing this, I don't like her at all. I'm losing sleep thinking of Sumit because he's never been so distant from us. I love him from my heart. He is my son. I love him a lot."
Jenny took Sumit's virginity
In season 2, Jenny revealed to audiences that she was the one who took Sumit's virginity. The news was shocking to fans because they had no idea that Jenny had even seen Sumit before his arranged marriage to his ex-wife. Later on, Jenny explained exactly how it happened.
Jenny explained that Sumit wanted his parents to believe that they were "just friends." She said, "It was hard for us to be together romantically, but we managed. I was staying up on the third floor. Like, I had basically my own room up there. So, Sumit would just come up there, and he would just shut the door and lock it. We would do our thing, and then he would go back downstairs like he was never there." She revealed, "It was wonderful, but his parents didn't want us together. So I had to leave."
Now that fans know the whole story, Jenny and Sumit's parent's feud makes a lot more sense. Sumit and Jenny's love story was built on many lies, so this story has many sides. Jenny lied about her first meeting with Sumit to 90 Day Fiancé: The Other Way audiences and lied to Sumit's family about being romantically involved with him. Now Sumit's mom is getting her payback. She has moved in and is making Jenny's life miserable.