'90 Day Fiancé': Jenny's Terrifying Encounter with Sumit's Family Was 'So Much Worse' In Real-Life Says TLC's Shaun Robinson
Jenny Slatten described the intense moments she learned about Sumit's marriage on the 2019 season of 90 Day Fiancé: The Other Way. But according to TLC host Shaun Robinson, the fight that broke out at her Delhi apartment was far worse than fans know.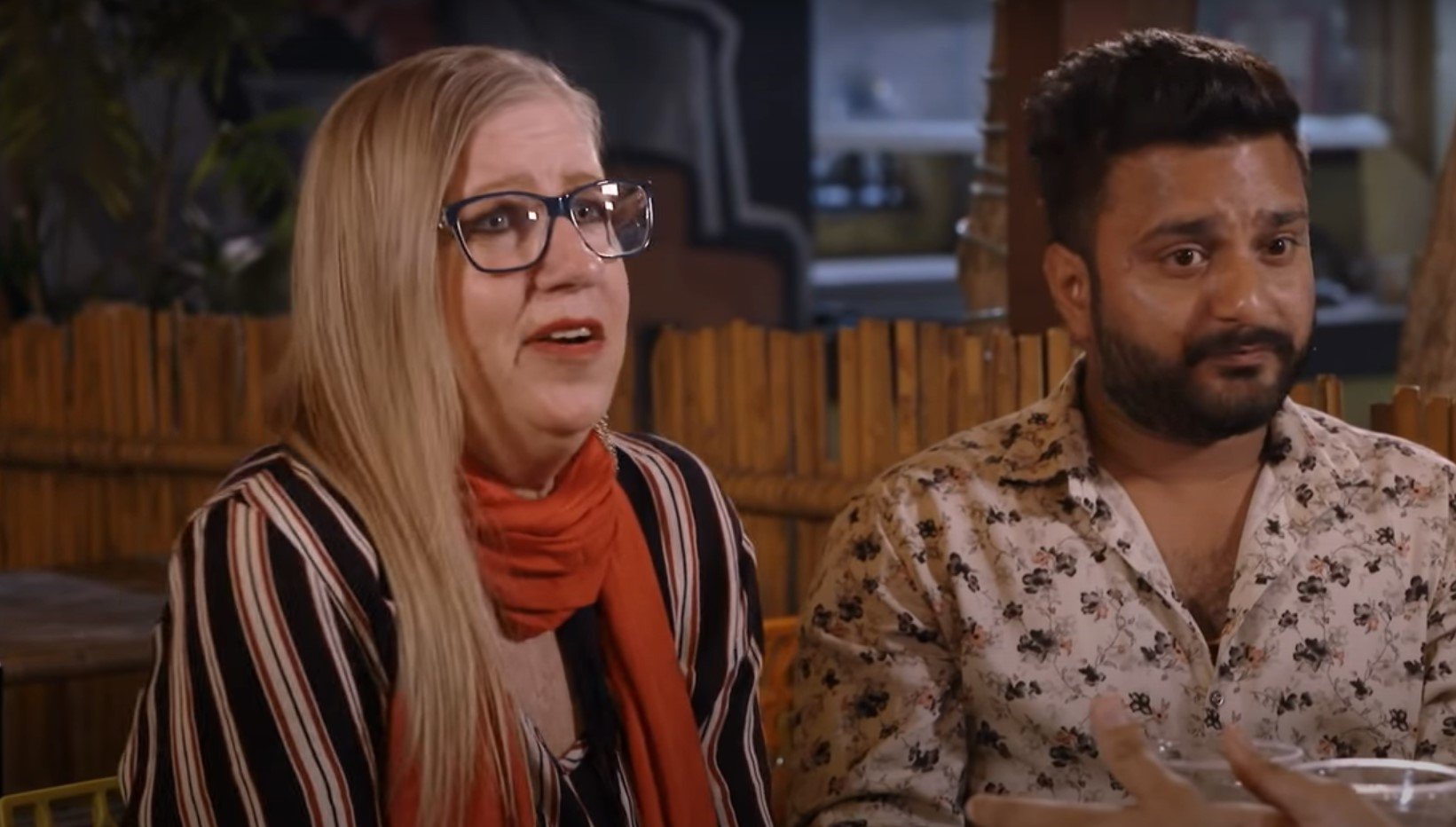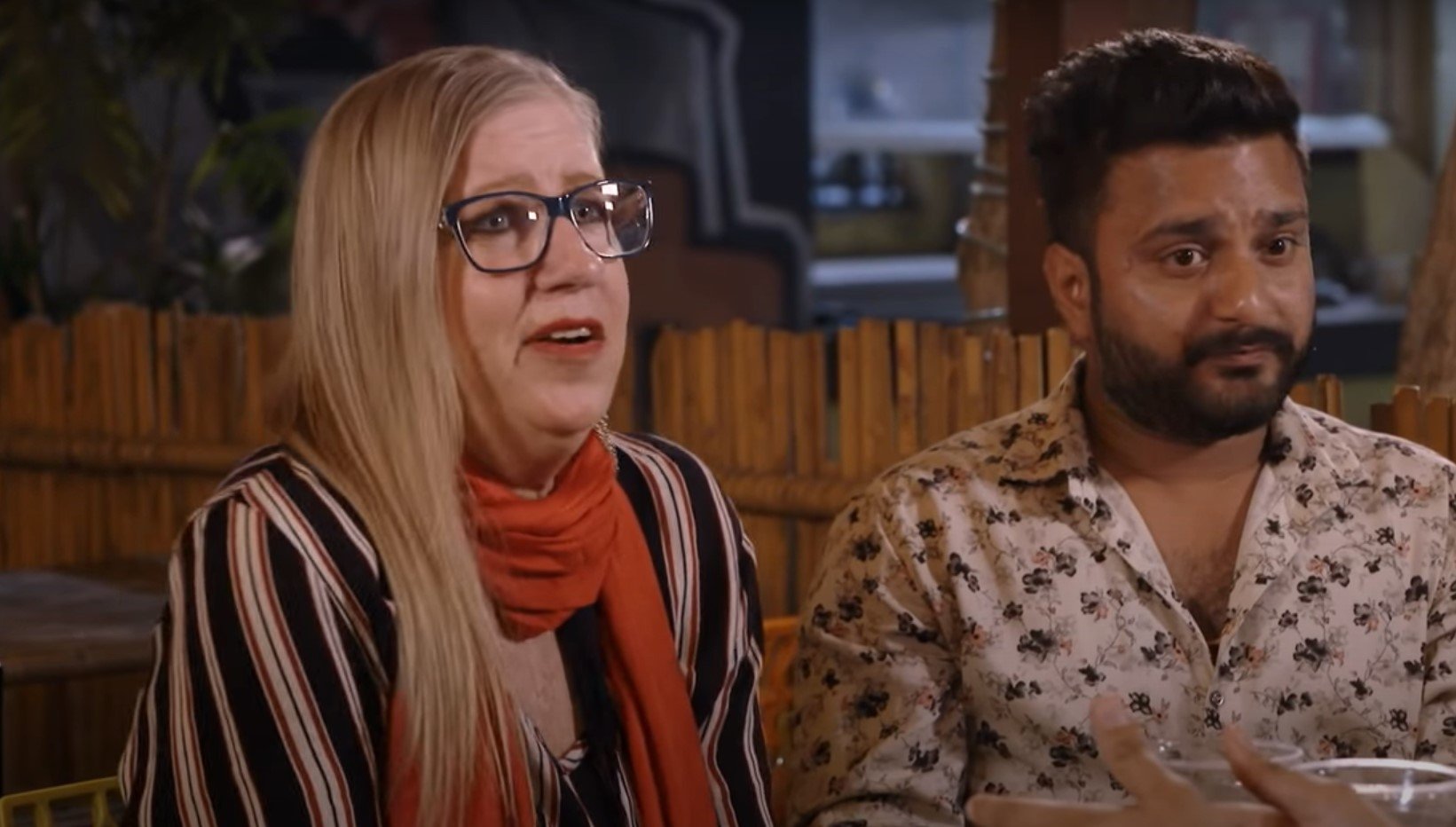 The '90 Day Fiancé' star had a volatile exchange with Sumit's family before
On the last season of 90 Day Fiancé: The Other Way, Jenny detailed an incident in which Sumit's family and in-laws burst into her apartment and threatened Sumit. She was trying to get over the shock of learning Sumit was married, but she was also scared by his family's angry demeanor.
"I got scared, I ran in my bedroom," she told producers. "I didn't know how to feel, I didn't know what to do — I heard a crash in my living room, I jumped up and ran into my living room, and the rest of his family showed up, including his wife and his mom. She had picked up his shrine and threw it on the floor and broke it."
Jenny said she ran through the crowd of family members who had Sumit pinned up against a wall. "He was in a fight stance," she recalled. "His cousin was holding him back.
Jenny tried to grab Sumit's arm and pull him back into their bedroom. But Sumit's mom, Sahna, got in the way.
"I was trying to pull him into this bedroom, but his mom grabbed him, and his mom looked at me like if looks could kill I probably would have dropped dead at that moment," Jenny added. "She was like this (pointing sternly) with me, like, 'You better get back.' So I backed up. As far as I knew and from what I saw, she looked like she was gonna hurt him bad."
Sumit and Jenny got into a heated fight with his parents on the 2020 season of '90 Day Fiancé: The Other Way'
Sumit may have gotten divorced, but his parents are still unwilling to accept his relationship with Jenny. Their primary strife is that Jenny is 31 years older than Sumit, and they feel embarrassed by what their friends will think if he marries her. 
But Sumit wasn't willing to give up hope that they would come around. So before taking the plunge and marrying Jenny, he set up a meeting with his parents, expecting to convince them to agree. 
But prior to the visit, Jenny expressed the terror she felt. "I'm feeling a lot of anxiety and fear about their visit," she told producers. "It's going to be really hard. And I just hope this turns out for the best. I hope nobody gets hurt." 
When Sumit informed his parents of his plan to marry Jenny, Sahna threatened to "commit suicide."  Hearing the threat, Sumit backed off and told Jenny they couldn't get married. 
Shaun Robinson reveals the first fight was far worse
In a recent interview with ET, Shaun Robinson talked about the new 90 Day Fiancé spin-off series, 90 Day Bares All. The show will feature scenes from previous seasons that were never aired. The TLC host noted that the new series would feature unaired moments from that heated altercation Jenny described last season. 
"I cannot wait for you to find out more about Jenny and Sumit," she said. "Remember when Sumit's family came to their home and told Jenny that Sumit was still married? We have a producer who arrived there 24 hours later and what he found out that happened that we did not air on regular TV, he will be discussing right here on our Bares All stage."
"I've been wondering about, you know, wait a minute, what was going on there?" she added. "Well, you'll find out here. He knows the behind-the-scenes details. He knows more about Sumit's family and what happened between them and Jenny. It is so much worse, and now I know why we could not show it on regular TV, but here we can show it."
90 Day Bares All premieres on Jan. 4 on Discovery+.