'90 Day Fiancé': Jess Caroline and Larissa Dos Santos Lima Are Friends and Fans Are Loving It
'90 Day Fiancé' stars Larissa Dos Santos Lima and Jess Caroline are uniting as friends over their experiences dating Colt Johnson.
90 Day Fiancé stars Jess Caroline and Larissa Dos Santos Lima have a lot of things in common. They're both Brazilian, they both dated Colt Johnson, and they apparently both dealt with potential revenge porn. Now, the two seem to be getting along famously. It's become clear that Caroline and Johnson are through, and it seems Lima and Caroline are bonding over their shared ex. Johnson isn't exactly admired among 90 Day Fiancé fans, who are loving this blossoming friendship.  
Larissa Dos Santos Lima supported Jess Caroline 
In April 2020, 90 Day Fiancé star Jess Caroline came forward on Instagram with fears that Colt Johnson was spreading revenge porn about her. 
Oner her Instagram story, Caroline wrote, "I am tired of all the abuse I had in my old relationship and I still have it! Enough, I can't take it anymore! I'll tell you the whole truth no woman needs to go through this."
"Now I just got this DM from his friend and he told me [Colt] sent it to him. Everyone already knows [Colt] loves to leak pictures of his [penis]. But I never could imagine he could get that far and leak images that I trusted on him," she added. 
Lima shared one of Caroline's posts to her stories as well. She added to it, writing, "He abuses women in every way, he has [to] stop! I will fight for me and for all women! I won't shut up."
She later wrote to Caroline, "Sorry sis to been trough a revenge porn [sic]."
The '90 Day Fiancé' stars pose together
Now, with Jess Caroline and Colt Johnson's 90 Day Fiancé relationship in the gutter, his two exes seem to be getting closer than ever. Larissa Dos Santos Lima shared a series of photos to her Instagram of the two spending time together. In one picture, the two are even kissing. 
"Next Sunday on happily ever after, 'To all the little girls who are watching this, never doubt that you are valuable and powerful, and deserving of every chance and opportunity in the world to pursue and achieve your own dreams,'" Lima captioned the photos. 
This is not the only time the two have appeared together on social media. Caroline also appeared on Lima's Instagram story, seemingly watching the show together. Eric Nichols made an appearance as well. 
The two often tag one another in their Instagram stories and posts as well, especially if it has anything to do with Colt Johnson. 
'90 Day Fiancé' fans are loving the friendship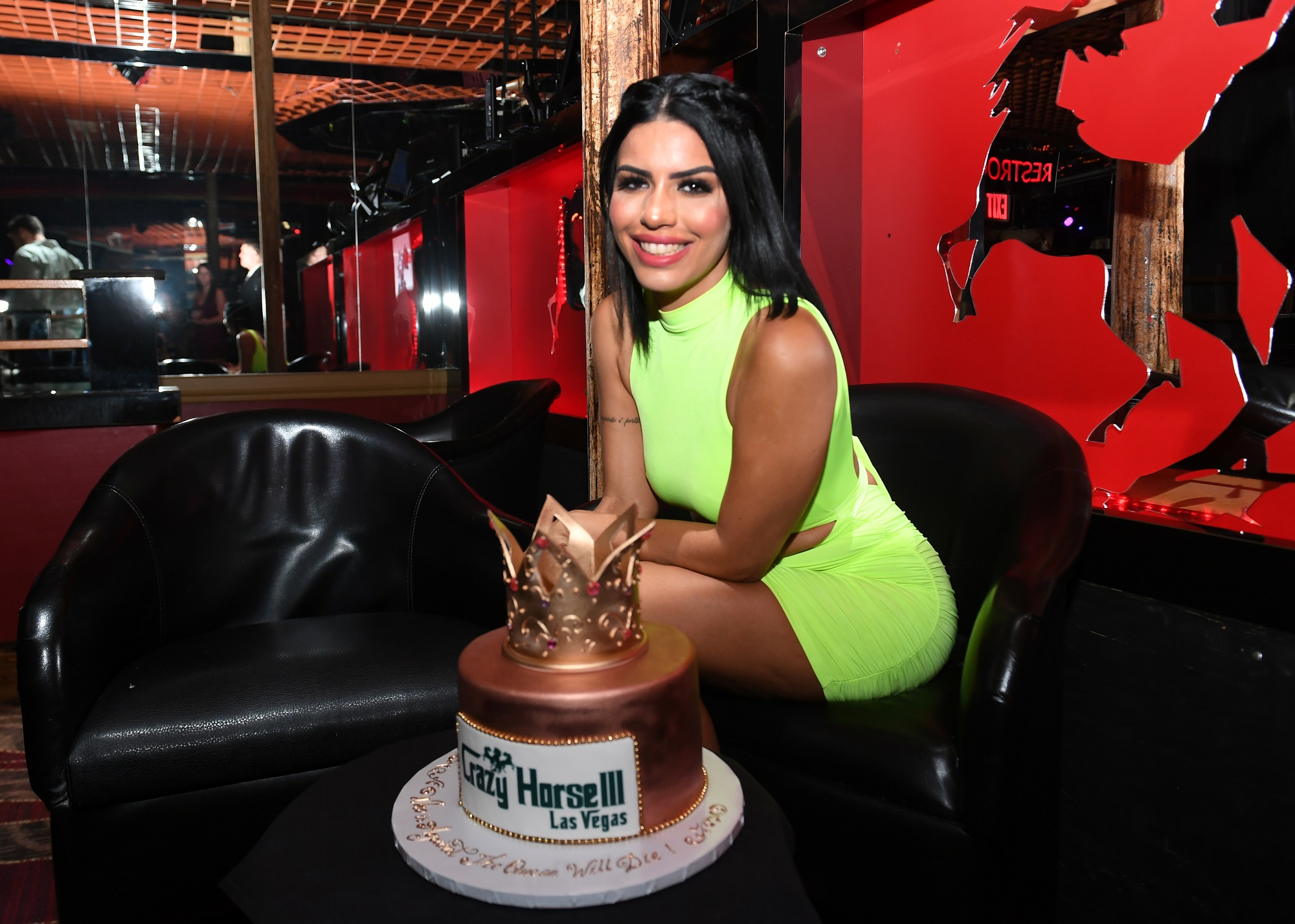 90 Day Fiancé fans seem to be getting a kick out of Colt Johnson's exes becoming close friends. 
"So happy you guys are supportive of one another," wrote one Instagram user.
"Nothing like a scumbag man bringing women together to support each other, we love to see it," added one Redditor, clearly not a fan of Colt Johnson. 
"[You] have to admit that there IS a satisfying GurlPower message in these two belatedly joining forces to fully troll the reprehensible [Colt Johnson], which he so richly deserves!" wrote another fan.
However, another fan suggested this might have no meaning to Colt Johnson whatsoever — they think he got everything he wanted. 
"Why would Colt care? He had sex with both of them and was married to one of them. He got what he wanted," they wrote.