'90 Day Fiancé': Jess Caroline Calls Debbie Johnson a 'Devil in Disguise'
Exes Colt Johnson and Larissa Dos Santos Lima are currently appearing on the fifth season of TLC's 90 Day Fiancé: Happily Ever After—but definitely not with each other!
Colt and Larissa ended their tumultuous marriage after just six months. But each of them moved on to find new love. Larissa got together with her now-boyfriend, Eric Nichols, while Colt hooked up with Jess Caroline, a 26-year-old Brazilian au pair living in Chicago.
But Jess didn't get along with the other important woman in Colt's life: his mom and roommate, Debbie Johnson. The two women argued almost immediately when they met for the first time in Jess' home country. Debbie and Jess both recently headed to Instagram to share their true feelings about each other.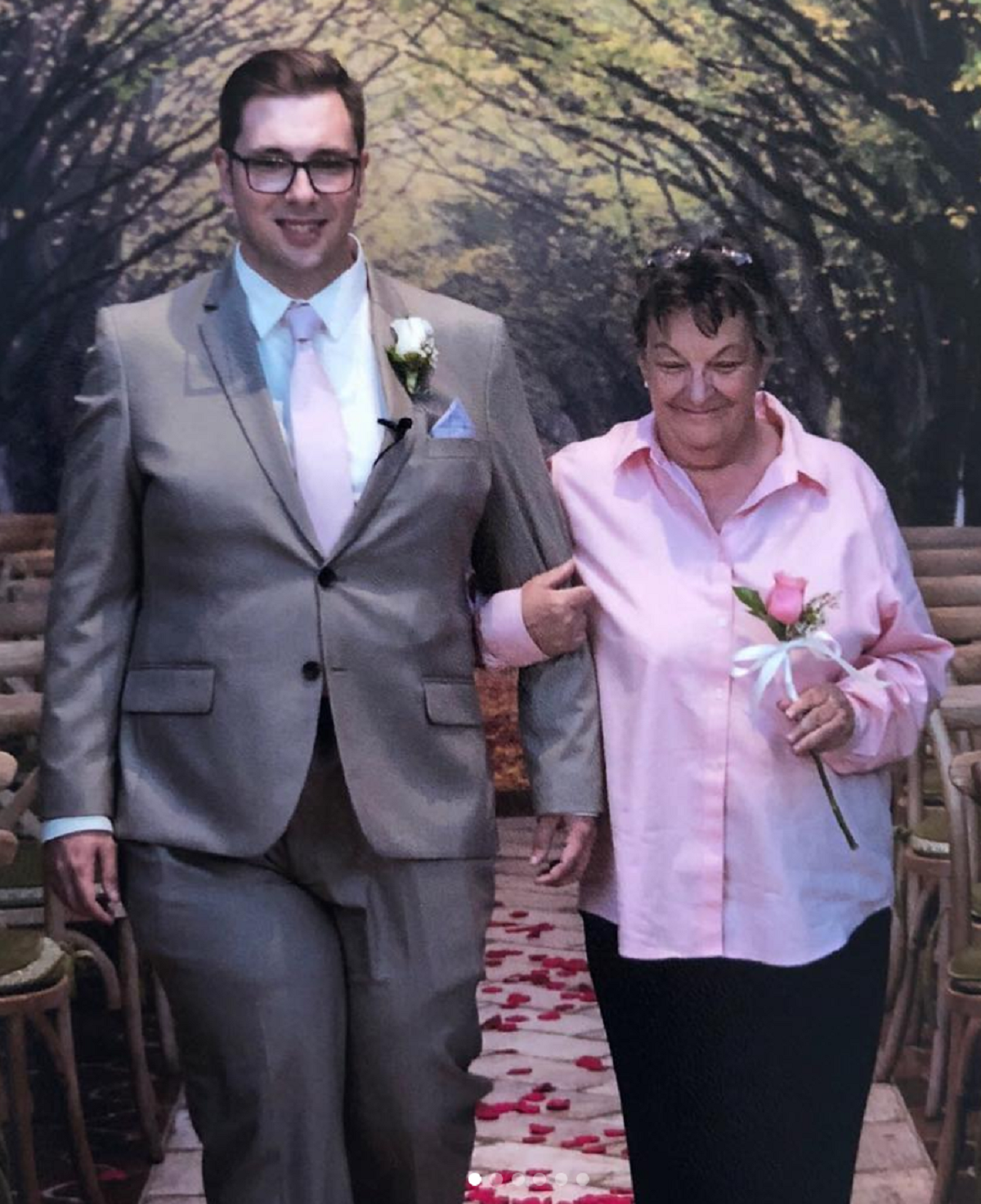 Jess claimed that Debbie was a 'devil in diguise'
On a recent episode of 90 Day Fiancé: Happily Ever After, Larissa called up Colt's new girlfriend, Jess, to warn her about her past experiences with both Colt and his mom, Debbie. Larissa claimed that Debbie was a "wolf" and couldn't be trusted.
While Jess didn't want to believe Colt's ex-wife at first, the 90 Day Fiancé star eventually admitted that she thought Larissa had told her the truth. Debbie seemed to want nothing more than to end Jess' relationship with Colt, and the two women had a bitter confrontation at Debbie's first dinner with Jess' family.
Recently, Jess—who has since moved on with a new man and even become friends with Larissa—shared her true thoughts about Colt's mom on her Instagram stories.
Jess posted a meme from @90daygossip that read, "The devil works hard, but Mother Debbie works harder."
In a screenshot from the show under the caption, Debbie even said directly, "I will do everything in my power to sabotage his relationship."
Posting Victor Costa's "Devil in Disguise," Jess argued that Colt's overinvolved mom certainly fit the bill.
"I disrespected her right?" the 90 Day Fiancé star wrote sarcastically alongside the song. "Only I know what I went through in front and behind the cameras! She is the devil in disguise!"
Jess drove her point home with a snake emoji, which might have referenced Debbie's allegedly sly and sneaky nature. Jess and Larissa have been trading similar emojis on each other's posts on Instagram recently, with snakes, crocodiles, and frogs appearing to reference some inside joke about Colt and Debbie between the two of them.
Debbie and Jess have both called each other out recently on social media
This isn't the first time that Jess and Debbie have posted about each other in recent weeks.
90 Day Fiancé blogger John Yates (at @johnyates327tv on Instagram) recently shared screenshots of both Jess and Debbie's Instagram stories about one another.
In a lengthy statement, Jess argued that Debbie covered up for Colt's "lies" and taught him that it was acceptable to "manipulate" and "cheat on" women. The 90 Day Fiancé star added that Debbie didn't want Colt to end up with anyone at all, writing, "Watching the show yesterday, I see how people were playing nice in front of me but did everything they could to sabotage my relationship behind my back."
But Mother Debbie didn't stay quiet in the face of criticism. Colt's mom appeared to reference Jess in a harsh Instagram story of her own, in which she cast Colt's ex-girlfriend as the "villain" in a twisted fairy tale.
"There once was an evil villain," Debbie wrote. "This red-headed vixen set her eyes on her prey. She tracked him down, knowing how vulnerable he was. Her sexuality was very powerful. Her eyes remained on the prize. Her dream could come true, but only if Mommy stepped aside. Will her dream come true, she asks herself, my visa, my visa, my K-1 visa."
'90 Day Fiancé' fans swarmed Jess' posts to defend her against Colt and Debbie
Jess has attracted a number of devoted fans among 90 Day Fiancé viewers during her season. She recently celebrated earning 50,000 followers on Instagram, many of whom have reached out to her to let her know that she dodged a bullet by breaking things off with Colt.
"I adore you," a 90 Day Fiancé fan wrote to Jess under one of her recent selfies. "I'm so happy you got away from Colt and his girlfriend Debbie."
Another viewer argued that Colt and Debbie had an unhealthy relationship with each other and needed therapy to move on from their grief after the death of Colt's father.
"I understand helping your mom, but he is a baby boy and he needs to…take ownership to his life," the fan wrote on Jess' Instagram post. "Both should go on therapy because Debbie won't let him be happy with anyone, she emotionally replaced his husband with his son and that can't be healthy!"
Another commenter agreed, writing that Jess was better off having moved on from Colt.
"You deserve so much better, especially his mom," they wrote to Jess. "She doesn't want Colt with anyone but her, so weird!"