'90 Day Fiancé': Jess Caroline Hanvey Channels Jessica Rabbit and Claps Back at Body-Shamers For New OnlyFans Account
After a disastrous relationship with 90 Day Fiancé star Colt Johnson, 26-year-old Jess Caroline – now Jess Caroline Hanvey – moved on with a new man, husband Brian Hanvey. Since breaking up with Colt, the Brazil-born beauty has been living her best life. She moved to Las Vegas with Hanvey, a singer/songwriter whom she originally met because of his friendship with Larissa Dos Santos Lima, Colt's ex-wife.
Jess also took to Instagram recently to show off some sneak peeks of the risqué content she'll be sharing on her new OnlyFans account. Her new foray into bikini and lingerie modeling makes Jess one of many 90 Day Fiancé stars to use their TLC platform to launch an NSFW career.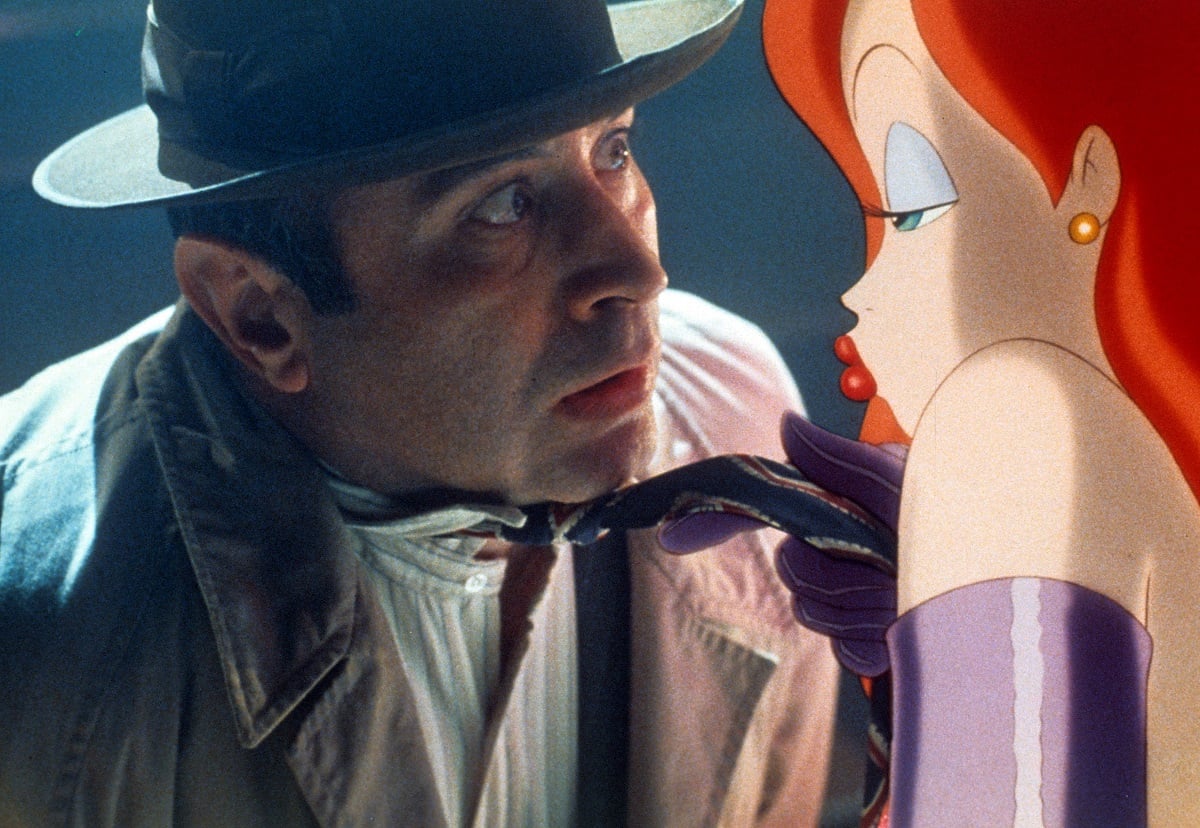 Jess showed off her curves in sexy new photos
On October 23, Jess shared photos of herself in cheeky red lingerie and a sheer white bra and panty set, complete with full makeup (@isisgabriela.makeup) and decadent curls in her red hair (@hairbykimberlyd). In another sexy picture, the red-haired bombshell lounged by the pool in a skin-tight bathing suit with a bottle of champagne.
"Jessica Rabbit vibes," the 90 Day Fiancé star quipped, clearly in reference to her flame-red locks. Colt's ex-girlfriend also continued to spread body positivity in the captions, encouraging her followers to "love their curves."
But the photos, snapped by @allimurphyphotos, weren't just glam snapshots for fun. In her Instagram stories, the blissful newlywed revealed that she'd started an OnlyFans account to capitalize on her newfound 90 Day Fiancé popularity.
"I want to show a different side of me," Jess wrote in the caption, adding that she wasn't going to offer nudes or porn. Instead, her content would focus on bikinis and lingerie.
In another message promoting body confidence and clapping back at criticism about her looks, Jess captioned a photo of herself in a white bra and panty set and garters: "Hate all you want. Shame my body all you want. Your words can't hurt me anymore! I know my worth isn't based on my looks…How many girls give up on posting a swimsuit picture because their bodies are not'"Instagram worthy.' because of this nasty body shaming culture. Enough of that! Own your body and be proud of it."
Fans had mixed reactions to Jess' risqué side
Unsurprisingly, 90 Day Fiancé fans had somewhat mixed reactions to Jess' choice to show off her sexier side.
Some of her followers compared her to Larissa, who began to show more skin on OnlyFans, Instagram, and even adult webcam sites like CamSoda after her divorce from Colt and plastic surgery makeover.
"You have more class than Larissa, don't expose yourself like this," one critic wrote to Jess.
"You're married and posting pics like this?" another critic agreed.
But many other fans argued that detractors should "mind their own business." Several of Jess' followers praised her for showing confidence in her body and starting a new business venture to build on her existing fanbase.
"You've got a whole new look! Wow good for you!" a supporter commented. "You're going for that Marilyn Monroe look."
"I am in awe of your beauty and confidence!" another fan wrote. "You really inspire me."
But Jess' husband might have been the most impressed of all, calling his wife's new photos "gorgeous" and "stunning."
"You are very lucky guy!" Jess replied in an Instagram comment. "This woman all for you. I love you bb."
Colt's ex-girlfriend is the latest in a long line of '90 Day Fiancé' stars to join OnlyFans
Jess is far from the first 90 Day Fiancé star to launch an OnlyFans account. Many other TLC cast members have learned they can make some money on the side – or even earn a good living – on the platform.
Stephanie Matto of 90 Day Fiancé: Before the 90 Days, for example, was on OnlyFans before she ever applied for the TLC show. Her ex-girlfriend, Erika Owens, launched her own OnlyFans account with her new boyfriend, Chris, after making her debut on reality TV.
Other 90 Day Fiancé stars with accounts on the popular subscription site include Anfisa Nava, Leida Margaretha, Evelin Villegas, Corey Rathgeber, Ashley Martson, Deavan Clegg, Deavan's boyfriend Topher Park, and even Colt himself (possibly as a gag, according to YouTube reviewers).
Of course, Colt's ex-wife, Larissa, also has an especially popular OnlyFans, as does her boyfriend, Eric Nichols. Now that Larissa and Jess are friends, they've both been promoting each other's OnlyFans accounts on social media in a show of solidarity.