'90 Day Fiancé': Jess Caroline Says She's Head Over Heels For Colt Johnson, Calls Him Her 'First Love'
90 Day Fiancé stars Colt Johnson and Larissa Dos Santos Lima ended their marriage less than a year after it began. But on the fifth season of TLC's 90 Day Fiancé: Happily Ever After, Colt and Larissa both seem to want love again—even after their messy marriage and tumultuous divorce.
On the most recent episode of 90 Day Fiancé: Happily Ever After, 34-year-old Colt sneaked off from Las Vegas to Chicago to spend a weekend with his new girlfriend, 26-year-old Brazilian au pair Jess Caroline—without letting his mom, Debbie Johnson, in on the secret.
Colt and Jess professed their love for each other during the trip, and Jess invited Colt to meet her family in Brazil. Still, their weekend had its ups and downs. Jess opened up to her friends about Colt's rollercoaster of a visit after he headed back to Nevada.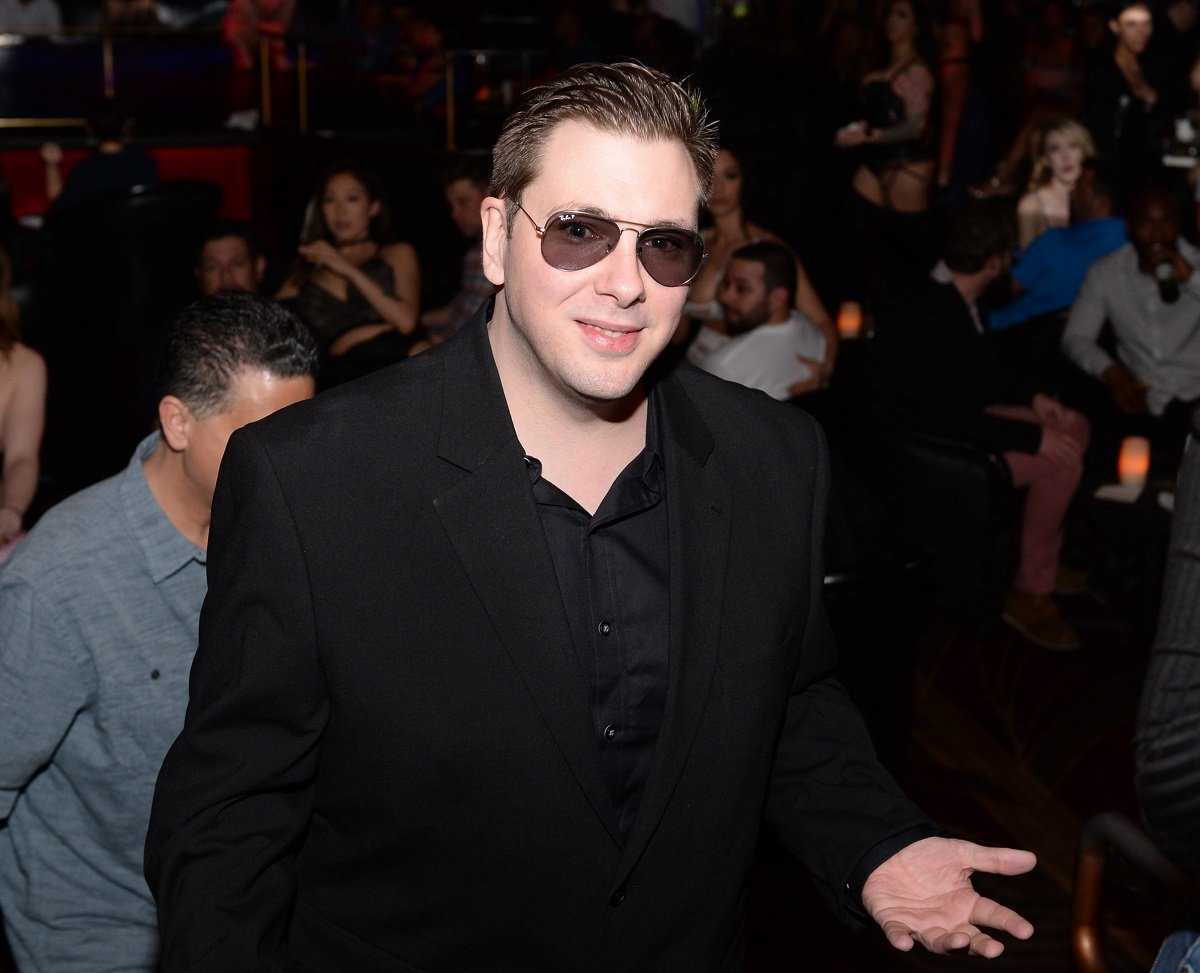 RELATED: '90 Day Fiancé': Larissa Dos Santos Lima Tells a Blind Date All About Her 3 Arrests
Jess met up with her friends at a bar after Colt's departure
After spending the weekend with Colt in Chicago, Jess gushed about her new boyfriend, even referring to him as her "first love." "My weekend with Colt's so fun," she told 90 Day Fiancé producers. "And, oh my gosh, I love. And the first love. So, I want to stay in America, because I want to stay with Colt here."
The evening after Colt headed back to Las Vegas, Jess met up with friends at a local bar to share all the details about her romantic weekend. "I sad, but I drink," she joked, adding that she trusted her friends to be honest with her and have her best interests in mind when it came to Colt.
The 90 Day Fiancé star told her friends—both of whom were also Brazilian au pairs—that she and Colt had walked along the beach. While Jess couldn't stop raving about her new sweetheart, her friends were a little more skeptical about the relationship.
The '90 Day Fiancé' star's friends called Colt 'bossy' and worried about his friendship with Vanessa
Jess admitted that Colt hadn't made the best impression on her friends the night they met. He pushed his new girlfriend to go back to the hotel room with him rather than going to a party, which they took as too controlling.
"I don't know if my friends like Colt. Because other night, Colt's not good with my friends," Jess explained. "He's controlling. And my friends don't like this, and I don't like too."
"Colt is a little bossy," one of Jess' friends mentioned.
Jess agreed with her friend's assessment, but she revealed that that wasn't her only concern with her new man. Colt's friendship with a woman named Vanessa—whom he became close to after his divorce from Larissa—made Jess wary of trusting him.
"I don't like Vanessa, because Vanessa no respect my relationship," Jess said. She declared that Vanessa must be "jealous" of her relationship with Colt, because she frequently called and texted him.
When Jess' friends asked if she thought Colt was cheating on her with Vanessa, she insisted that he wasn't. "Just a friend," she claimed, adding that Colt had promised to stop talking to Vanessa. (He told 90 Day Fiancé producers, though, that he planned to do no such thing.)
But Jess' friends warned her to be careful. One of her confidantes, Maira, pushed against the idea that Colt would be talking so frequently to a woman he didn't have feelings for. "She's not a friend. Come on, stop to be dumb," Maira exclaimed.
Jess' friends warned her to take things slow
Maira told 90 Day Fiancé producers that she didn't approve of Colt at all. But she believed Jess was so head over heels that she couldn't see the forest for the trees.
"Honestly, I don't think Colt is a good guy for my friend," she admitted. "But she fall in love, and she can't hear me, you know?"
Jess confessed that she knew how much of a risk she was taking—especially in thinking about extending her visa beyond six months in order to stay with him in the U.S. "It's a crazy situation…but I love Colt," she said with stars in her eyes.
In fact, she was even considering applying for a K-1 visa with Colt. "Do you want to get married?" one of Jess' friends asked incredulously. "You think Colt is the right person for you?"
"Maybe," Jess said excitedly. "I need to learn about Colt more."
What's more, Colt and Jess were about to take an even bigger step: Colt had agreed to meet Jess' family back in Brazil. But Jess said her father might not be able to handle Colt's past—especially his messy divorce from Larissa, who was also Brazilian. And if her dad told Jess that Colt wasn't right for her, it would be over, she declared.
Maira advised Jess not to throw herself into too much, too soon, when it came to Colt. She warned her that she wasn't even convinced he wasn't pursuing other women or cheating. "I don't want you to make a mistake, you know?" she told the 90 Day Fiancé star. "I know you fall in love, but you have to see what's the best for you. You don't even know what he's doing right now. He's in Vegas, and he has a girl calling him."
Jess reluctantly agreed that she couldn't put the cart before the horse and get too excited about a future with Colt. "Me and Colt alone, he is perfect," she said. But she added ominously, "But in Vegas, I don't know."