'90 Day Fiancé': Jess Says the Tell-All Will Be a Success if She 'Destroys' Colt and Deb; Larissa Calls Colt a 'Cuckold'
Larissa Dos Santos Lima, Colt Johnson, Jess Caroline, and Debbie Johnson all took turns snapping and snipping at each other on the first part of the three-part '90 Day Fiancé: Happily Ever After' Tell-All on TLC.
Colt Johnson has gone through not one, but two major breakups on TLC's 90 Day Fiancé—first, with his wife of less than one year, Larissa Dos Santos Lima, and later, with another Brazilian woman, Jess Caroline, whom he dated on and off for several months.
In an unexpected twist, Larissa and Jess actually became friends. The pair united forces to claim Colt was frequently unfaithful. They also argued that his mom, Debbie Johnson, helped to sabotage their relationships.
On the 90 Day Fiancé: Happily Ever After Tell-All Part 1 on Sept. 27, the tension between Colt, Larissa, Jess, and Deb was on full display. Jess announced that she wanted to "destroy" Colt and his mom, while Larissa and Colt snapped at each other about everything from their looks to their romantic history.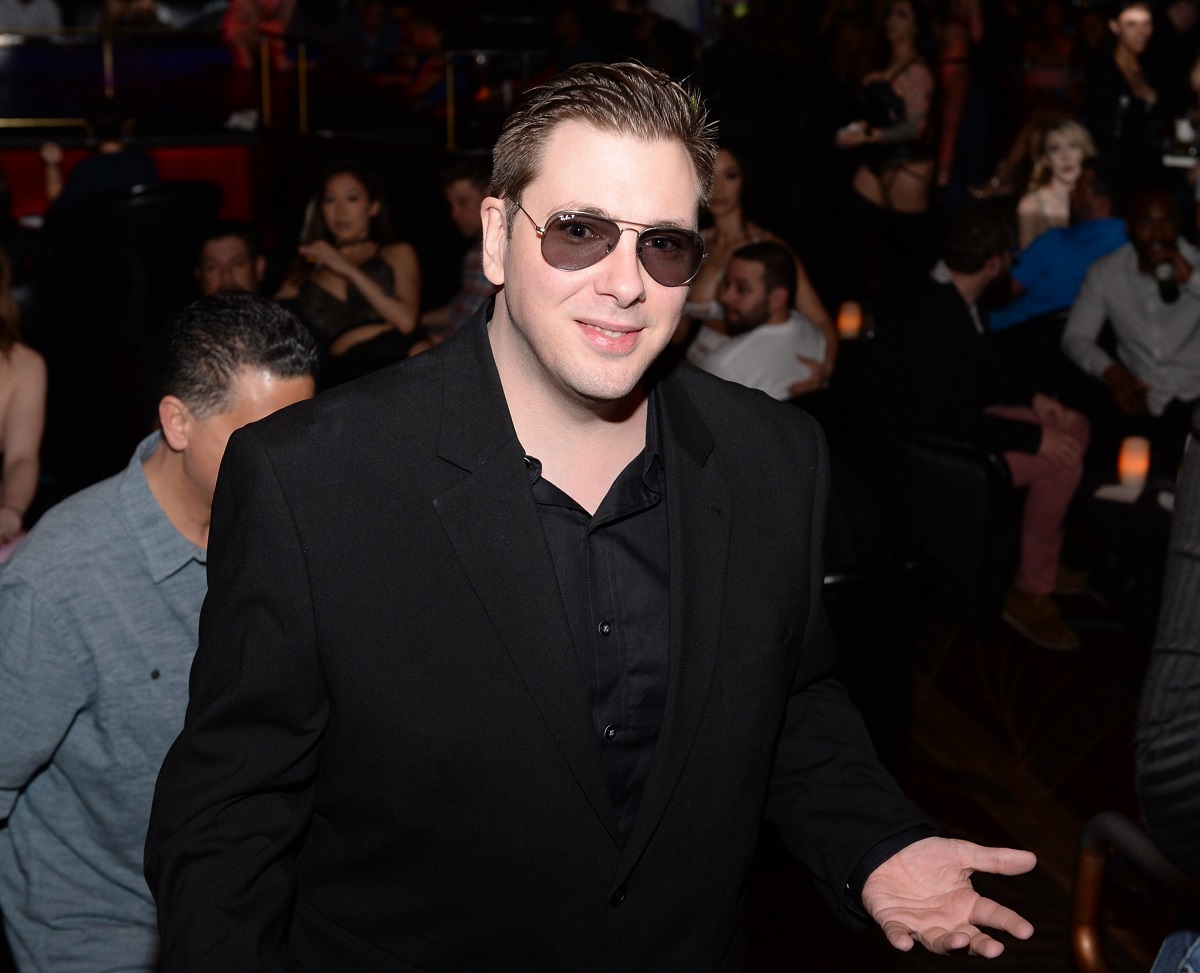 Jess, Larissa, and Colt admitted the Tell-All could be a huge showdown
As they prepped for the 90 Day Fiancé Tell-All—which was hosted by Shaun Robinson on video chat due to the COVID-19 pandemic—Colt, Jess, and Larissa told TLC producers that they knew there would be plenty of tension between the exes.
"I don't think it's really fair," 35-year-old Colt admitted, saying he felt outnumbered by Jess and Larissa. "Everyone here, they actually get a person that likes them, and I get two exes that hate me."
As for 26-year-old Jess, she just wanted to finally speak her peace after her disastrous relationship with Colt and many arguments with his mother.
"I success if I destroy Colt and Deb today," Jess told TLC producers.
As for 34-year-old Larissa, who appeared at the reunion with her boyfriend, Eric Nichols, she claimed she just wanted to forget that "Larissa and Colt" had ever existed.
"I really wish I could forget my history with Colt," the 90 Day Fiancé star said. "When I l look back, I really feel that I was fooled."
Jess claimed Debbie 'sabotaged' her relationship with Colt
As it turned out, all three cast members' predictions about the Tell-All turned out to be true. The drama between Debbie and Colt's two exes started almost immediately.
Colt explained that it had been 10 months since he'd seen Jess at all. But his ex-girlfriend's animosity didn't appear to have cooled off in the meantime.
"Shut up," Jess exclaimed as soon as Colt said hello. "I don't talk with you. You just lie, lie, lie."
Debbie couldn't help but join in the fight right away, telling Jess she'd "pick Larissa over [her] a thousand times, every time."
As for Jess, she had some not-so-sweet words for Colt's mom as well.
"I want to thank you for sabotage my relationship," the 90 Day Fiancé star told Debbie sarcastically.
Larissa and Colt insulted each other's looks
Of course, the drama between Colt and Larissa was just as heated. The ex-spouses hadn't spoken to or seen each other since the last 90 Day Fiancé Tell-All, so they had plenty of catching-up to do in terms of conflict.
Debbie criticized Jess and Larissa for teaming up against Colt, complaining that they'd become "best friends" in order to ruin her son's life.
"They are in a club that's out to kill Colt's relationships," Colt's mom exclaimed.
But Larissa wasn't having it, especially because she partly blamed Debbie for her role in her three arrests for alleged domestic violence against Colt.
"Leave us alone, b*tch," Larissa yelled at Debbie. "You have no morals."
Colt took a few jabs at Larissa's new look, too—especially her brand-new breast implants.
"She looks different, let me tell you," the 90 Day Fiancé star told Robinson of his ex-wife. "She looks a little larger in the chest." He made a snide remark to his mother about Larissa looking like Dolly Parton.
Larissa's ex-husband went on to say, "I didn't even recognize you. Larissa, you don't look like the woman I married. I'm gonna call you Larissa McGillicuddy."
Larissa shot back with a looks-based insult of her own, snapping at Colt, "I recognize you because you are fatter than ever. I'm gonna call you Colt cuckold. What about that?"
The drama died down for a bit as Robinson moved on to speak to other cast members. But in later segments of the Tell-All, it looks like both Jess and Larissa will accuse Colt of being unfaithful to them multiple times—which should lead to even more drama between Colt's exes and his mom.