'90 Day Fiancé': Jess Tells Colt He's 'Not Man Enough' and Debbie Warns Colt She's a 'Repeat of Larissa' in New Sneak Peek
In a new sneak peek of an upcoming episode of TLC's '90 Day Fiancé: Happily Ever After,' Jess Caroline had an explosive reaction to the revelation that Colt Johnson was still talking to his friend, Vanessa Guerra, behind her back.
After breaking up with his Brazilian ex-wife, Larissa Dos Santos Lima, 90 Day Fiancé star Colt Johnson moved on with another woman from Brazil: Jess Caroline.
Colt and Jess started out hot and heavy, with Colt bringing his mom, Debbie Johnson, along on a trip to meet Jess' family in Brazil. The 90 Day Fiancé star even asked Jess' father for her hand in marriage on a recent episode of the fifth season of TLC's 90 Day Fiancé: Happily Ever After.
But the relationship soured when Jess found out about Colt's ongoing friendship with his "friend with benefits," Vanessa Guerra, back in Las Vegas. In a new sneak peek of an upcoming episode of 90 Day Fiancé: Happily Ever After, Jess found out that Colt was still speaking to Vanessa, despite his promises not to do so—and the results weren't pretty.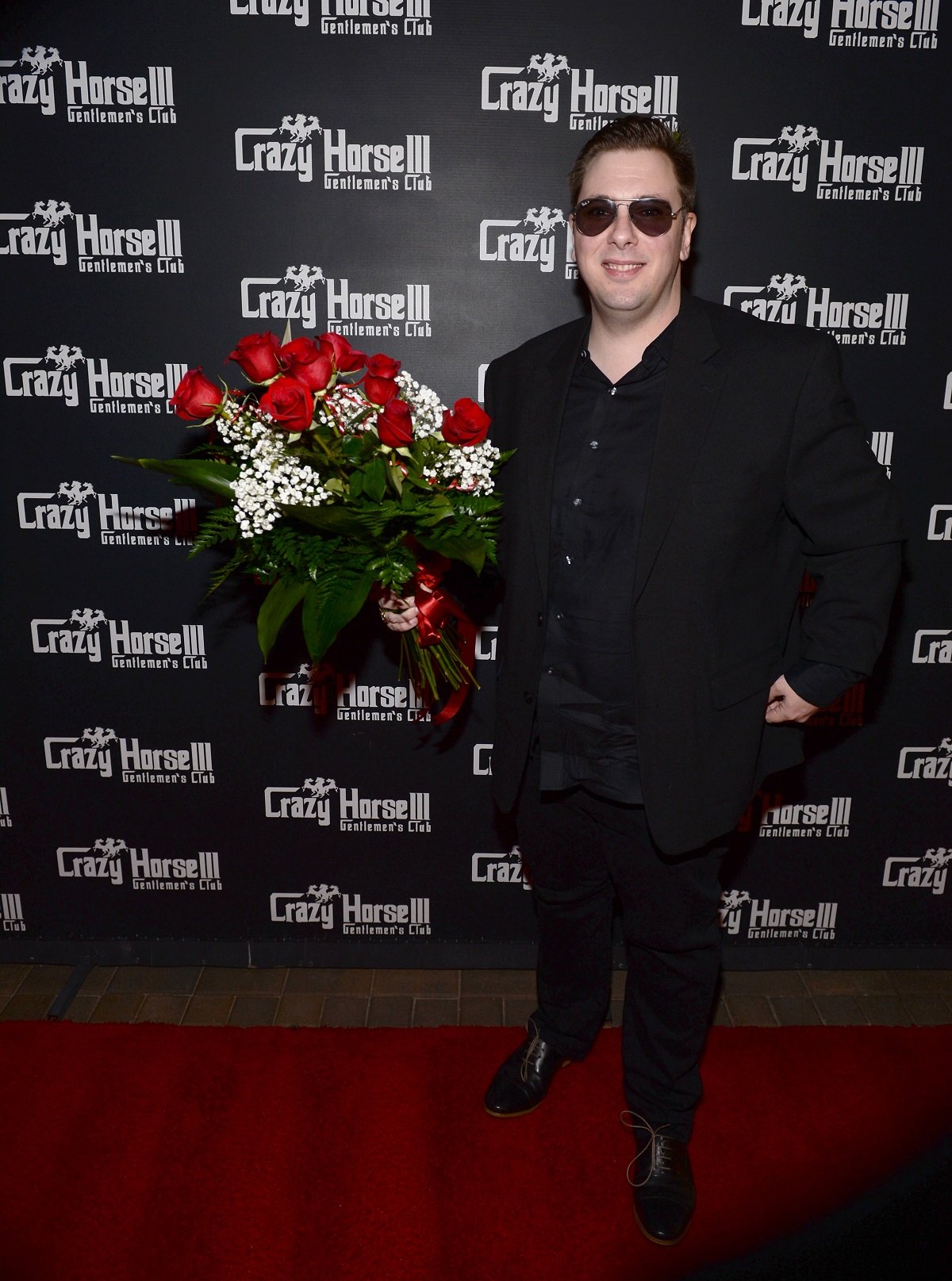 Jess said Colt 'wasn't man enough' after she stormed off
After Jess found out that Vanessa was cat-sitting for Colt and Debbie—despite Colt's fervent promises not to talk to his friend, and onetime hookup, anymore—she stormed out of Debbie's hotel room, appearing to cancel her planned night of drinking and dancing with Colt.
In the 90 Day Fiancé: Happily Ever After sneak peek, Colt said he decided not to run after his girlfriend right away in hopes that she would "calm down" before they talked about the fight.
"Jess just stormed off," the 90 Day Fiancé star told producers. "I had no idea that Jess would become so angry…but I'm not just gonna run after her, because I think she's just really upset, and honestly, I just really want her to calm down."
Meanwhile, Jess was more than a little miffed that her boyfriend chose to stay in his mom's hotel room for the time being instead of coming after her to resolve their issues.
"I have a relationship with Colt, not with Debbie," she pointed out, calling her boyfriend a "coward" for avoiding their conflict. "But no, Colt prefer to be with his mom. Colt's not man enough."
Debbie warned Colt about Jess' behavior
Colt's mom insisted that she hadn't known that Jess didn't want her son talking to Vanessa anymore (although, with 90 Day Fiancé producers, she seemed to imply that she knew full well what she was doing).
"I'm sorry. I didn't know," Debbie told Colt. "I really didn't know that she did not approve of Vanessa."
Colt began to complain about his tumultuous relationship with Jess. "I feel like I'm always walking on eggshells, and I feel very paranoid," the 34-year-old software engineer lamented to his mom.
Debbie made it clear that she thought Colt should reconsider his relationship with Jess.
"I think Jess storming off is childish," she told 90 Day Fiancé producers. "I don't understand it. I think Colt is trying not to accept the fact that this might not be the best relationship for him."
Colt's mom also reminded him that controlling your partners' friendships wasn't a good sign in a potential spouse.
"You don't tell people who they can and cannot be friends with," Debbie said.
Colt also pointed out that he wouldn't have gone to the trouble to fly to Brazil for his 26-year-old girlfriend if he'd wanted to date Vanessa. The 90 Day Fiancé star said he loved Jess and wanted to put in the effort to make things work with her.
"If I wanted Vanessa, I'd be in America right now," Colt insisted.
Colt said he was having 'flashbacks to Larissa' in his fight with Jess
Despite their differences after Jess' outburst, Debbie and Colt agreed on one thing: It reminded them both of Colt's ex-wife, Larissa. Larissa, too, had a temper and was often jealous. (Larissa, of course, tells another side of the story; both Larissa and Jess have claimed that Colt cheated on them.)
"Jess gets this certain way sometimes. She gets angry, and I don't know what to do," Colt told his mother.
"Do you want to live like this?" Debbie asked her son pointedly, seeming to hope that he would break things off with Jess. "If you don't have trust in somebody, you don't have a relationship. You really don't."
She told 90 Day Fiancé producers that Jess reminded her far too much of her former daughter-in-law for her comfort.
"This is the second relationship in such a short time, and the exact same thing is happening," Debbie complained. "I mean, it's like a repeat of Larissa."
"How did it start out with Larissa?" she asked Colt. "It started with jealousy, and then it got worse, and worse, and worse."
Colt, too, had concerns about Jess' anger and compared it to that of his ex-wife.
"Honestly, I'm paralyzed by fear right now," the 90 Day Fiancé star admitted, adding that he was scared to address the problem with his girlfriend. "I'm having flashbacks of Larissa, and I don't know what to do."
And while Colt took his mom's concerns seriously—and seemed to have several of his own—he confessed that he knew he was at fault as well. After all, he had promised Jess that he would stop talking to Vanessa, and he'd lied and broken that promise.
"It's obvious to me that my mother is trying to break up my relationship with Jess, but I love her," the 90 Day Fiancé star told TLC producers. "Jess may have reacted badly and stormed out, but I can't really blame her, because I lied about Vanessa—and I want to try to fix things."