'90 Day Fiancé': Jesse Meester Calls His Relationship With Darcey Silva a 'Disaster' On 'What Now?'
Darcey Silva and Jesse Meester famously fought about cutting steak on the bias during their ill-fated relationship on TLC's 90 Day Fiancé: Before the 90 Days Seasons 1 and 2. Before 42-year-old Darcey moved on with her British (now ex-) boyfriend Tom Brooks, the divorced Connecticut mom of two headed to Amsterdam to meet up with Jesse, a 26-year-old model and personal trainer from the Netherlands.
But things didn't go as planned, to say the least. On TLC GO's recent digital-only episode of 90 Day Fiancé: What Now, Jesse opened up about his explosive relationship—and notorious breakup—with Darcey. And he certainly didn't hold back about their tumultuous time together.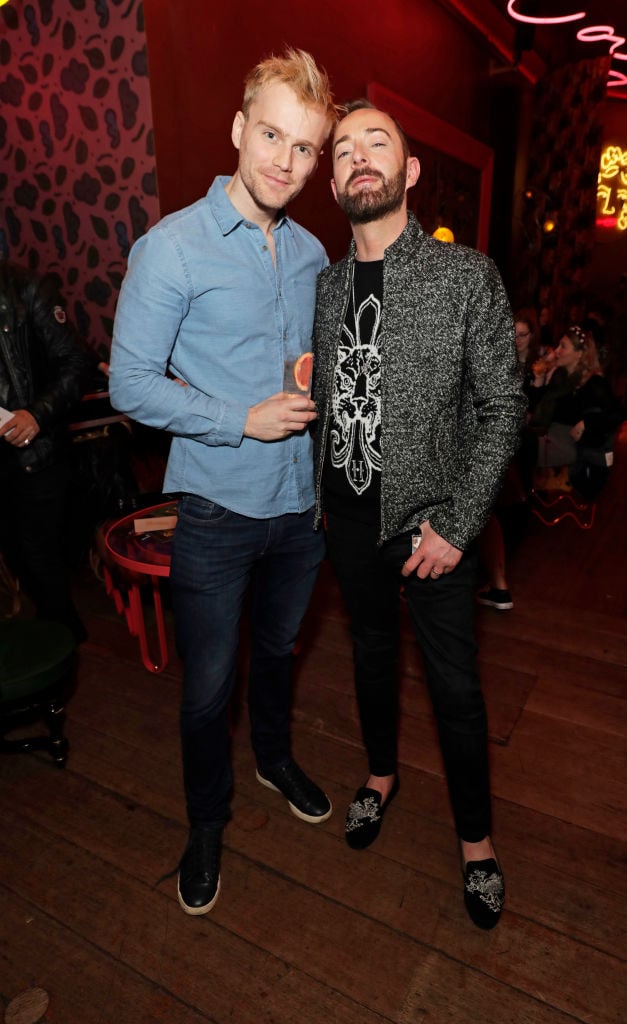 Jesse took a look back at his troubled relationship with Darcey
Jesse, who said he'd been single for a year by the time his 90 Day Fiancé: What Now update episode was filmed, reflected on meeting and falling for Darcey online.
"Three years ago, I met Darcey online," the 90 Day Fiancé star said. "She reached out to me, and then we started talking. I was like, 'Wow. There is a connection here.' And we spent six weeks together in Amsterdam."
Throwback 90 Day Fiancé clips proved that things weren't always so dramatic between Darcey and Jesse. Their first meeting at the airport was intense and passionate, and Jesse even gave his American girlfriend a promise ring at one point to honor their connection.
Still, it didn't take long for their relationship to go sour. "But once I started spending time with her, I saw a side of Darcey which I didn't like," Jesse complained. The personal trainer previously accused Darcey of being dramatic and manipulative, as well as of having an issue with binge drinking. Meanwhile, Darcey claimed Jesse was the manipulative and dishonest one, who sought out relationships solely for his own personal gain.
He claimed that Darcey taught him what he 'didn't want' in a relationship
On his last night in Amsterdam before a three-month trip to New York, Jesse looked back at his tumultuous relationship with Darcey.
"Our relationship was a disaster," Jesse declared. "But I'm very grateful for it, because I now know what I do not want. I'm just really sure of how important it is to have someone authentic and real."
At dinner, the 90 Day Fiancé star's friends asked him if Darcey knew that he would soon be in New York. "Not now, because I have zero contact with her," Jesse explained.
The 26-year-old even claimed that Darcey had refused to stop contacting him after their breakup. "I moved on from Darcey. But after the breakup, she was stalking me ever since, in any possible way," he alleged. "She has been contacting me over and over again."
Darcey's texts and calls only stopped, he said, after he threatened her with legal action. (It's important to note that Darcey has denied Jesse's claims, suggesting they are mostly for publicity on his part.)
The '90 Day Fiancé' star has since moved on in his career and love life
Since his first appearance on 90 Day Fiancé, Jesse hasn't been out of the spotlight for long. He even forged a connection with some unlikely TLC castmates, like Caesar Mack's Ukrainian girlfriend, Maria, and—most shockingly—Darcey's latest ex, Tom. It's unlikely that he'll be completely out of the reality TV limelight anytime soon.
Jesse also hasn't given up on his dream of moving to the U.S. "I love the American culture," he said. He hopes to get a permanent visa and eventually settle in New York.
The 90 Day Fiancé star's friend, Joeri, told TLC producers that he was relieved that Jesse's relationship with Darcey was over. "I think it was a very good thing that he moved on because it was a really negative spiral at the end," Joeri said. "Jesse wants to really fall in love with someone who accepts him for who he is and the other way around. I know he'll have success one day."
As for a future relationship, Jesse said he's certainly not closed off to the idea. "My heart is not closed to love," he said. "I'm open, I'm receptive."