'90 Day Fiancé': Jesse Meester Reveals Darcey Silva's Alleged Post-Breakup Texts and Claims She 'Stalked' Him On 'What Now?'
Jesse Meester and Darcey Silva had a notoriously tumultuous relationship on TLC's 90 Day Fiancé: Before the 90 Days. Before Darcey tried to make things work with her British love, Tom Brooks—with whom she eventually had a similarly rocky breakup—the 42-year-old Connecticut mom of two flew to the Netherlands to spend time with 26-year-old Jesse, an aspiring life coach, model, and personal trainer.
Darcey and Jesse broke things off explosively, with each accusing the other of being inauthentic, dishonest, and potentially unfaithful. Jesse claimed Darcey had a drinking problem, while Darcey argued that Jesse used her for publicity and a shot at reality TV fame.
On a recent episode of TLC GO's digital-only series, 90 Day Fiancé: What Now, Jesse returned to the franchise to open up about his post-Darcey life. He even revealed a string of concerning texts that Darcey allegedly sent him after their protracted, dramatic breakup. (Importantly, the 90 Day Fiancé star hasn't confirmed or denied that she actually sent the texts.)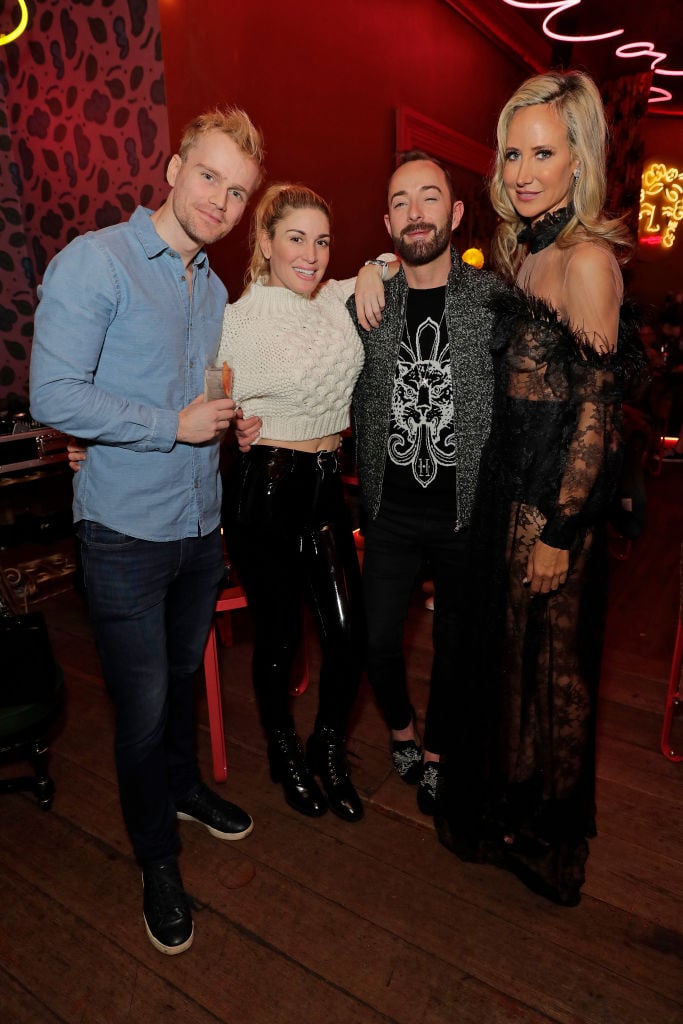 Jesse claimed that Darcey 'stalked' him after they broke up
On 90 Day Fiancé: What Now, Jesse sat down for dinner with his friends in Amsterdam before a three-month trip to New York. Jesse's friends wanted to know if Darcey was aware he would soon be returning to the U.S.
"Not now, because I have zero contact with her," Jesse told them, sounding relieved.
Jesse then alleged that, while he was able to move on after their breakup, Darcey had a harder time with the split. "I moved on from Darcey. But after the breakup, she was stalking me ever since, in any possible way," the 90 Day Fiancé star claimed.
The 26-year-old said that Darcey's constant texts and calls had become increasingly emotional. "She has been contacting me over and over again," Jesse said. "She would say things like, 'I will always love you,' and 'I thought we had one more chance.'"
The '90 Day Fiancé' star revealed texts that his American ex allegedly sent him after their split
90 Day Fiancé producers revealed screenshots of the texts that Jesse claimed were from Darcey after they broke things off for good. Notably, though, Darcey claims she never stalked her ex. She also never confirmed that the texts shown on the screen were actually from her.
The swarm of texts in question, including a smattering of missed calls, included pleading for Jesse to return, references to Darcey and Jesse's age difference, and hopes for the future.
Some texts, which seemed to have been sent in a flurry within a short span of time, read: "I tried. I just want a goodbye. I will always love you. I said my peace. I honestly thought we had one last chance. I only wish you the best."
Another string of texts read, "I wish you the best with whoever you are with. You should have a baby with her. You deserve the best life. I'm older. I cannot give you a child. So please find someone that makes you happy. I cannot. Just love and live your life."
The personal trainer claimed it only ended when he threatened legal action
As Jesse revealed on one 90 Day Fiancé: Before the 90 Days Tell-All, as well as in several media interviews, he threatened Darcey with legal action if she didn't stop "stalking" him.
"And I finally picked up the phone," Jesse told his friends, seeming exhausted. "I was like, 'I just want to let you know, if you're going to keep stalking me, I'm going to file a lawsuit.'"
One friend asked him if he thought his breakup from Darcey was the best. "So are you really relieved you broke up with her?" she wondered.
"100 percent," Jesse declared confidently. "It was wearing on me. I was not happy anymore. I was not as positive anymore. And then I just knew that I needed to let go."