'90 Day Fiancé': Jihoon Lee Admits He's 'Not Trying' With Deavan Clegg
90 Day Fiancé stars Jihoon Lee and Deavan Clegg—currently appearing on the second season of TLC's 90 Day Fiancé: The Other Way—have had a rocky, rollercoaster relationship from the beginning. Deavan got pregnant with Taeyang, the couple's now one-year-old son, on the first night they met after chatting on an international dating app.
After that, there were plenty of additional ups and down for 23-year-old Deavan, a model and mom of two (Taeyang and her older daughter, Drascilla, from a previous relationship) from Utah, and 29-year-old Jihoon, who hails from Seoul, South Korea. Jihoon revealed to his wife that he had a somewhat sketchy past, including a spotty work history, a criminal record for theft and fraud, and a mountain of related debt due to criminal fines.
Still, the now-married couple planned to live together permanently in Jihoon's home country. But just after Deavan moved across the globe for her husband, Jihoon dropped another bombshell: He hadn't gotten them a permanent place to stay, as he'd promised, and still didn't have a job.
On the latest episode of 90 Day Fiancé: The Other Way, Deavan and Jihoon looked back at their complex relationship as they prepared to move in together in Korea once and for all—hopefully.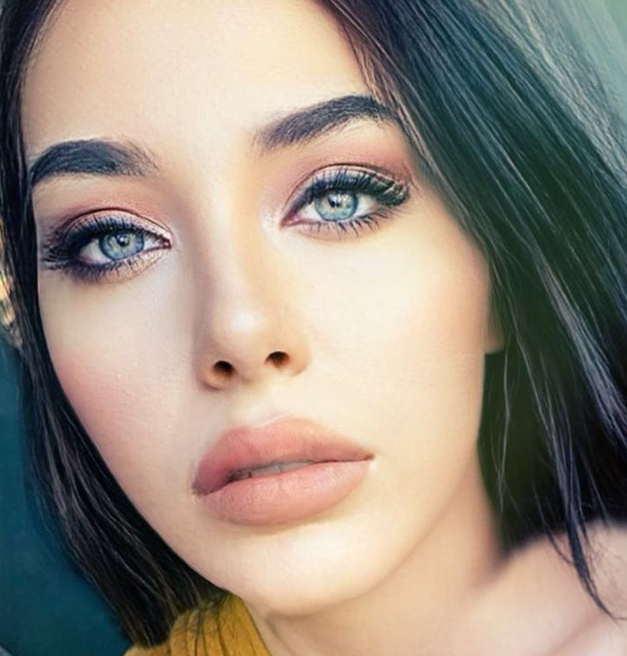 RELATED: '90 Day Fiancé': Ariela Reveals That She Became Pregnant After Just 3 Months of a Hot-and-Heavy Romance In a Sneak Peek of 'The Other Way'
Jihoon admitted he had let his wife and son down
On the most recent episode of 90 Day Fiancé: The Other Way, Jihoon reflected on his wife's departure from South Korea not long after her arrival.
"This year, Deavan move to Korea," the 90 Day Fiancé star said sadly. "It was supposed to be happy after ever, but Deavan just go back to America. Deavan heart my broken."
The 29-year-old new dad added that he knew he hadn't worked hard enough to provide for his family. Instead, when Deavan arrived in his home country, he sheepishly revealed that the couple would have to live with his parents—along with Drascilla and Taeyang. "When Deavan go back America, I feel like I fail," Jihoon admitted. "Because I'm not ready for our apartment, money. I need [to] change."
While getting a haircut from a local barber, Jihoon learned a few things about himself—although it sounded like they weren't things he didn't already know. "I haven't learned anything, so I need to learn a skill," the 90 Day Fiancé star told his barber of his plans for the future.
"You just don't want to do anything that is hard work," the barber shot back, adding that he had read faces for their hidden meanings for years. The barber told a stunned Jihoon that the size and shape of his ears indicated that he was a stubborn person who was unlikely to listen to others and tended towards laziness.
"You read me exactly how I am," Jihoon confessed. To 90 Day Fiancé producers, he added that he knew he wasn't putting in enough effort when it came to his family's financial stability. Jihoon sheepishly declared, "He's right. I'm not trying."
Deavan reflected on her complicated history with Jihoon
For her part, Deavan seemed just as frustrated by the events of the past year of her life—and her early, rocky days of marriage with Jihoon.
"This past year has been absolutely nuts," the mom of two said. "It's just been a whirlwind."
Looking back on her instant chemistry with her husband, Deavan told the story of how they met on an international dating app and became parents-to-be immediately. "We instantly clicked, and three months later, he was on a flight to America," the 90 Day Fiancé star explained. "We got pregnant the very first night we met. And I was like, 'Sh*t.'"
Still, Deavan added, the couple had more obstacles to overcome than an unexpected pregnancy. Jihoon's parents didn't approve of the match at first, and it took some convincing to get them to agree to welcome Deavan into their family.
"Jihoon's parents have doubts about me, but they still gave us their blessing," the 90 Day Fiancé star recalled. They planned to get married and live together in Jihoon's home country.
But Deavan was in for a new awakening. The soon-to-be-bride was disappointed and let down by Jihoon's dishonesty and disorganization when she took the big step of moving across the world for him. "Once Taeyang was finally old enough to fly, I packed my bags and moved to Korea," the 90 Day Fiancé star said.
But once she was there, Jihoon revealed that he hadn't yet found a place for them to live. He also revealed his criminal record and his financial problems, which he'd kept from her before their first meeting. "That's when he told me he was in debt because of a $15,000 fine," Deavan said sadly.
The '90 Day Fiancé' stars planned to give their marriage one final go
Despite Deavan and Jihoon's problems, the couple loved each other and wanted to raise Taeyang together. They got married and began to prepare for their life together. "Jihoon assured me that his past was in the past and that I could count on him," Deavan explained.
But things didn't go as the young mom had hoped. "After a few weeks of living in Jihoon's parents' house," Deavan lamented, "Jihoon didn't step up and start providing for his family."
The 90 Day Fiancé star gave her husband an ultimatum: If he didn't step up and build her trust, she wouldn't ever move to South Korea. "So I decided to move back to the U.S., and I told Jihoon I wouldn't come back until he got his act together," Deavan said.
Being a single mom of two children back in Utah was even more difficult than Deavan anticipated. "Being back in America is extremely hard and difficult, especially now with two kids," she admitted. "I can't do this alone anymore."
Now, Jihoon and Deavan announced, they finally felt ready to take the big step (and a big risk) once again. Deavan's husband had assured her that he would become the partner and father she expected him to be.
"Jihoon promised me he has enough money saved and told me that he only needed a month to get us a rental and start providing for his family," Deavan told TLC producers. "So, with that in my mind, I'm moving back to Korea permanently."
Preview clips of the rest of 90 Day Fiancé: The Other Way season 2 suggest, however, that the couple might face some of the same ongoing problems that they did before. Jihoon admitted in some season trailers that he didn't actually have a job or home lined up, and Deavan accused him of dishonesty and immaturity more than once.