'90 Day Fiancé': Jihoon Lee Asks Fans for Money to Fight for Custody of Taeyang
Jihoon Lee has not seen his son Taeyang since Deavan Clegg left Korea. The  90 Day Fiancé: The Other Way star has since been using his social media following to try and persuade Clegg to let him see his child. Now, he is asking them for money.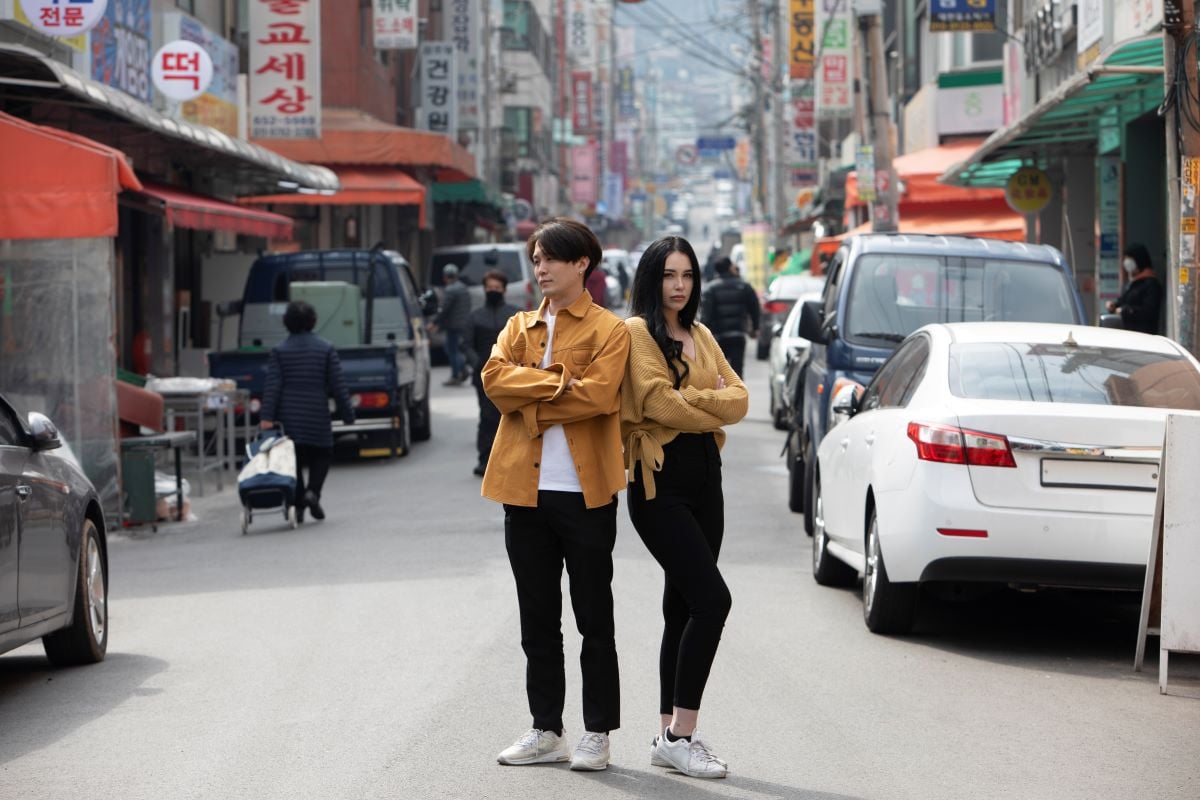 Deavan Clegg and Jihoon Lee's breakup
After Clegg and Lee broke up, Clegg flew back to America. When she began dating someone new, fans called her out and said that she was replacing Lee in Taeyang's life. She took to Instagram to tell her side of the story.
"I hate how everyone thinks I'm taking you away from a certain someone," she wrote in a now-deleted caption under a picture of Taeyang. "When in reality I tried my best, yet that certain someone hasn't called, texted, or asked about you in weeks. And the little money they gave to you, they asked for back.
"I gave this certain person a chance and was willing to work out something," she continued. "This certain person has said time and time again they want nothing to do with you which breaks my heart but yet this certain person will sit back and lie and pretend. While you and I are currently hiding away because his lies have put us in danger."
Lee later admitted that he did block Clegg from social media, but it was to prevent him from seeing Taeyang with Clegg's new boyfriend.
"It's been a while since I've seen Instagram, and it's so stupid
I just want to focus on myself right now," he wrote on his Instagram story. "I'd like to forget the pain.
"And I don't want to get involved in their lives," he wrote. "So I blocked them all. So extreme but that's how I organize my mind-set. I will never forget my son and love him forever. Every time I try to be comfortable, I keep seeing things. I want to be comfortable now."
Jihoon Lee needs help with custody battle
Since the breakup, Clegg has accused Lee of abusing her daughter, Drascilla. Now, Clegg and Lee are involved in legal proceedings regarding the custody of Taeyang. Recently, a fan in America started a GoFundMe to help Lee with his legal costs.
Now, Lee has revealed that the GoFundMe is legitimate.
"Hello, this is Jihoon," Lee wrote in an Instagram story captured by CinemaBlend. "I am overwhelmed with the support I've received in getting the opportunity to be in my son's life. I have made mistakes but am trying to improve for the future. I appreciate all that are willing to help me see my son. If you are able to donate to the GoFundMe set up for me and Taeyang, I thank you and if not, I appreciate your support."
He then told his fans that the GoFundMe set up by @amandagraycecrosby was the official fund for his legal fees. The funds are set to go toward an attorney to represent Lee.