'90 Day Fiancé': Jihoon Lee Claims Ex Deavan Clegg Had an Abortion Behind His Back
It's no secret that Deavan Clegg and Jihoon Lee are not on good terms. The former 90 Day Fiancé: The Other Way stars have been locked in a public feud since they broke up. While their season of The Other Way was airing, Clegg accused Lee of abusing her daughter, Drascilla. Now, Lee is making some claims of his own and alleged that Clegg aborted their baby.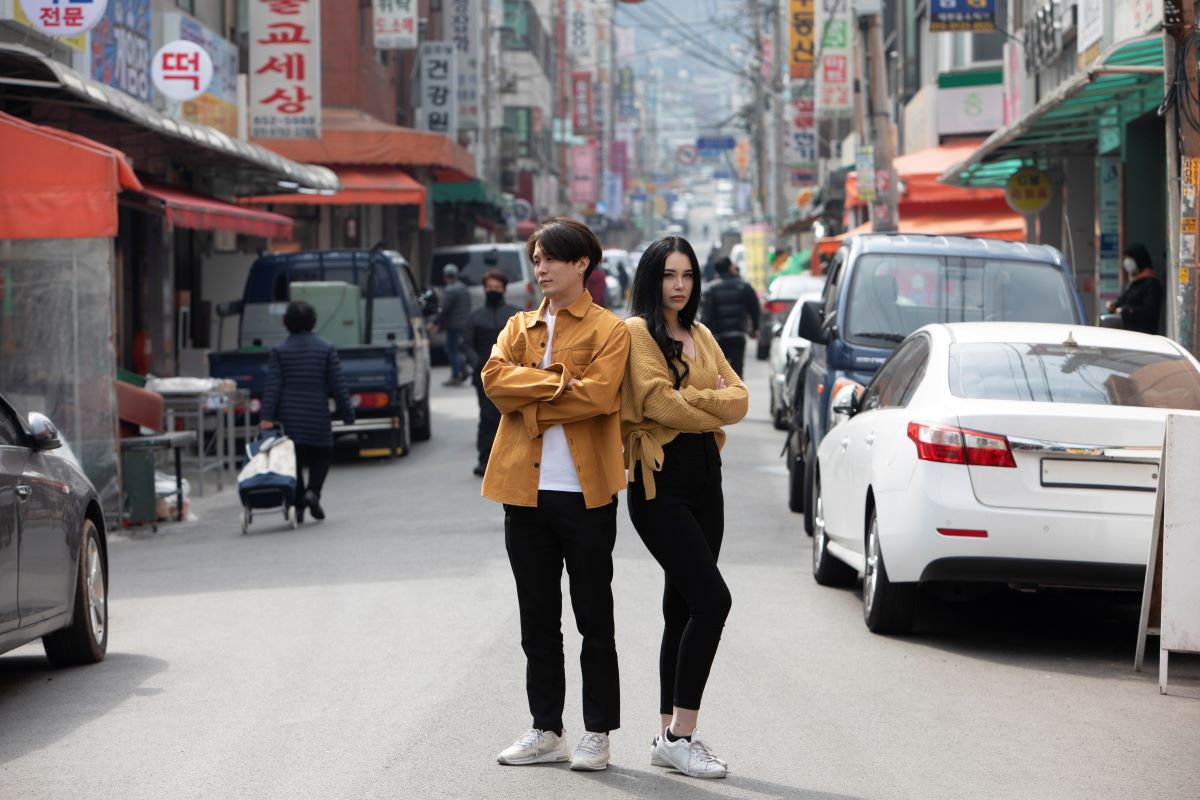 Jihoon Lee and Deavan Clegg's relationship
Lee and Clegg appeared on seasons 1 and 2 of The Other Way. The two rushed into marriage once Clegg got pregnant early on in their relationship. The arguments started almost immediately after Clegg moved to Korea to be with Lee. She quickly found out that Lee had been lying about saving money and having a full-time job. Throughout the season, Clegg struggled with getting Lee to be completely honest about his financial situation.
Deavan Clegg says Jihoon abused Drascilla
While the season was airing, news broke that Clegg already had a new boyfriend and had moved back to America. When fans started giving her heat for taking her and Lee's child, Taeyang, away from Lee, she accused Lee of abuse.
RELATED: '90 Day Fiancé: Deavan Clegg Says TLC Editing Is Putting Her Family's Life in Danger
"I tried and this person has said some vile things about my son and has blocked any way of me getting in contact to even send photos of my son?" she wrote in an Instagram comment captured by Cinema Blend. "But yet you guys attack me? You don't know what happened behind closed doors. You don't know the type of evil that happened. I'm sick of being attacked and blamed and being told I'm a horrible person and I took my son away. You guys don't know the half of it. My daughter is healing and I'm healing."
Later, Clegg revealed the details of what happened between Lee and Drascilla.
"Jihoon's trying to act like it's Drascilla's fault and that's why he pulled her hair, but he's making it sound like it was just like this [light tug on hair] like 'don't hurt the other girls.' No, it was 3 a.m., and I'm not even kidding. It's like [a chunk] of her hair was gone. It was just one pull at 3 a.m. I heard her scream and I went to go see what was going on and then all that bad stuff happened," Clegg told  All About The Tea.
Jihoon claims Deavan terminated her pregnancy
Recently, in their back and forth battle, rumors have been circulating that Clegg aborted her and Lee's baby. Lee has slammed Clegg for doing so and fans have come to her defense, claiming that it's her choice to do what she wants with her body. Lee recently took to Instagram to defend his stance on the subject.
RELATED: 90 Day Fiancé': Why Is Jihoon Lee Under Investigation for Child Abuse?
"I know that not everyone supports men being allowed to share events that involved them," he wrote. "It is sad there is a double standard. People say my child being aborted is not acceptable for me to discuss. It is just as tragic because it was not 'my body my choice.'"
Clegg has denied that an abortion even took place.