'90 Day Fiancé': Jihoon Lee No Longer Wants to Hear From Fans About His Deteriorating Relationship With Deavan Clegg
90 Day Fiancé: The Other Way star Jihoon Lee's social media activity this summer has fans believing that his marriage to Deavan Clegg is in some serious trouble. After wiping his Instagram clean a few weeks ago, Jihoon has slowly started posting again. Now he's made it clear he doesn't want to hear his fan's opinions about his family.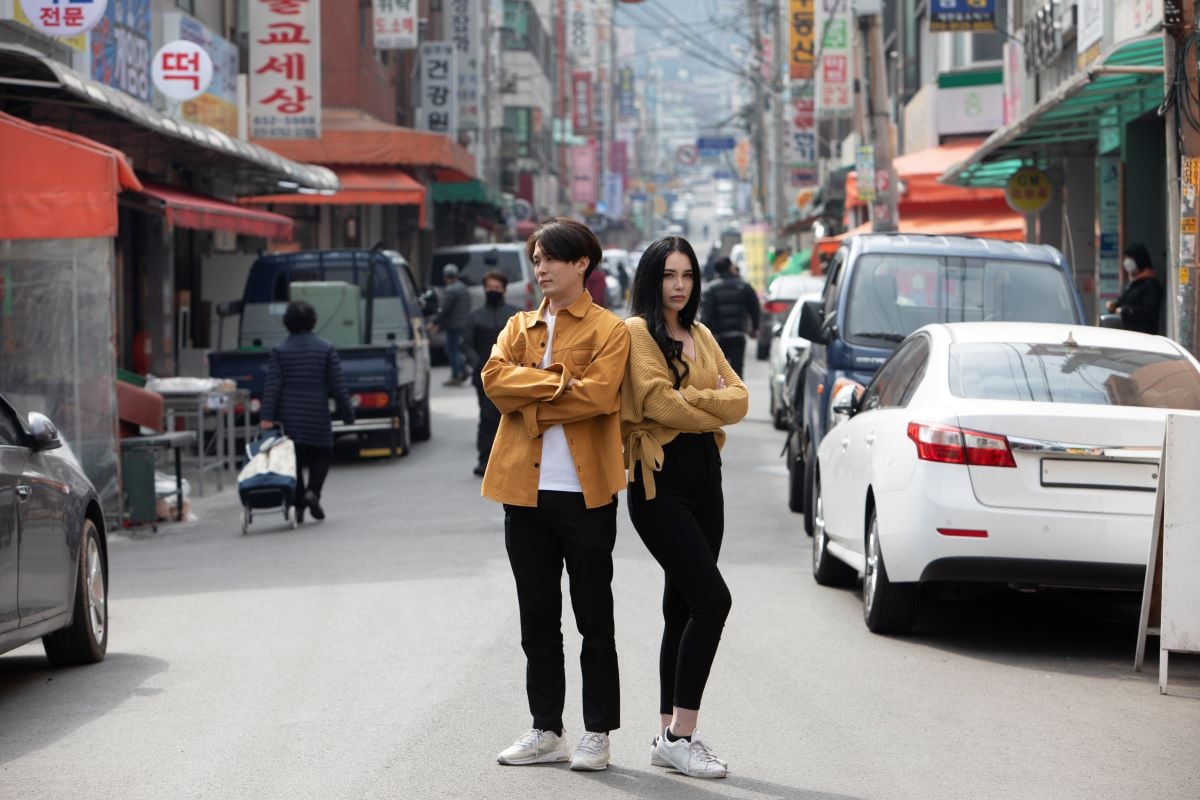 The '90 Day Fiancé'star says he is lonely without his wife and kids
Filming for the current season of 90 Day Fiancé: The Other Way took place last year. Fans have watched the drama between Jihoon and Deavan unfold for two seasons. But, they will have to wait until the season finale to find out the current status of the relationship.
Current episodes show Jihoon and Deavan trying to make things work in South Korea. But, fans know that she took the kids back to America a few months ago. They haven't returned.
After Deaven left, Jihoon deleted dozens of pictures of his wife on Instagram. His page remained empty for a few weeks, but the 90 Day Fiancé star started posting again in August. So far, he has shared four selfies and posted a celebratory message commemorating Korean independence day.
In his black-and-white selfie that he took with his dog Bbakki, Jihoon added the hashtag #lonely to the caption.
Jihoon Lee admits he lied to Deavan Clegg
When Deaven moved back to South Korea to be with Jihoon, she immediately discovered that her husband hadn't been truthful with her. The couple has had major problems because Jihoon has repeatedly lied about jobs and money.
Before Deaven moved back to Korea, Jihoon told her he had a new job. The 90 Day Fiancé star also assured her that he was finally making plenty of money to support her and the kids. But, it turned out to be another lie.
In a recent episode, Jihoon admitted that he wasn't truthful with Deavan. He told her what she wanted to hear because he wanted her back in Korea with him.
Deavan made it clear she is not happy with their new apartment, but they only have it for a month. Fans are waiting to find out what will happen when the lease is up.
Jihoon Lee no longer wants to hear from '90 Day Fiancé fans'
When Deavan moved back to Korea with her two kids, she also brought along her mom Elicia. The new apartment was an improvement, but Jihoon is stressed about his ability to make ends meet.
The tension among Jihoon and Deavan – and their families – also continued to escalate.
"Jihoon relies on his parents to just give him everything he wants, and he's just been too spoiled his whole life. But he has a family now, and they need to stop enabling him," Deavan told TLC cameras.
As the drama continues to play out on screen, Jihoon doesn't want to hear his fan's opinions. TV Shows Ace noted that Jihoon turned off the comments on one of his social media posts. He also told his followers to "stop fighting" with each other about his family.
To find out what happens next, watch 90 Day Fiancé: The Other Way Monday nights on TLC.