'90 Day Fiancé': Jon and Rachel Explain Why His Visa Was Denied After 3 Years of Waiting
90 Day Fiancé couple, Jon Walter and Rachel Bear Walters give their fans some devastating news about Jon's spousal visa. After 3 years of waiting for an interview, Jon's visa application was denied, meaning he can't join his wife and daughter in the US. Jon and Rachel, whose story was documented in season 2 of 90 Day Fiancé, are opening up about what went wrong and what they intend to do next so they can finally be together as a family.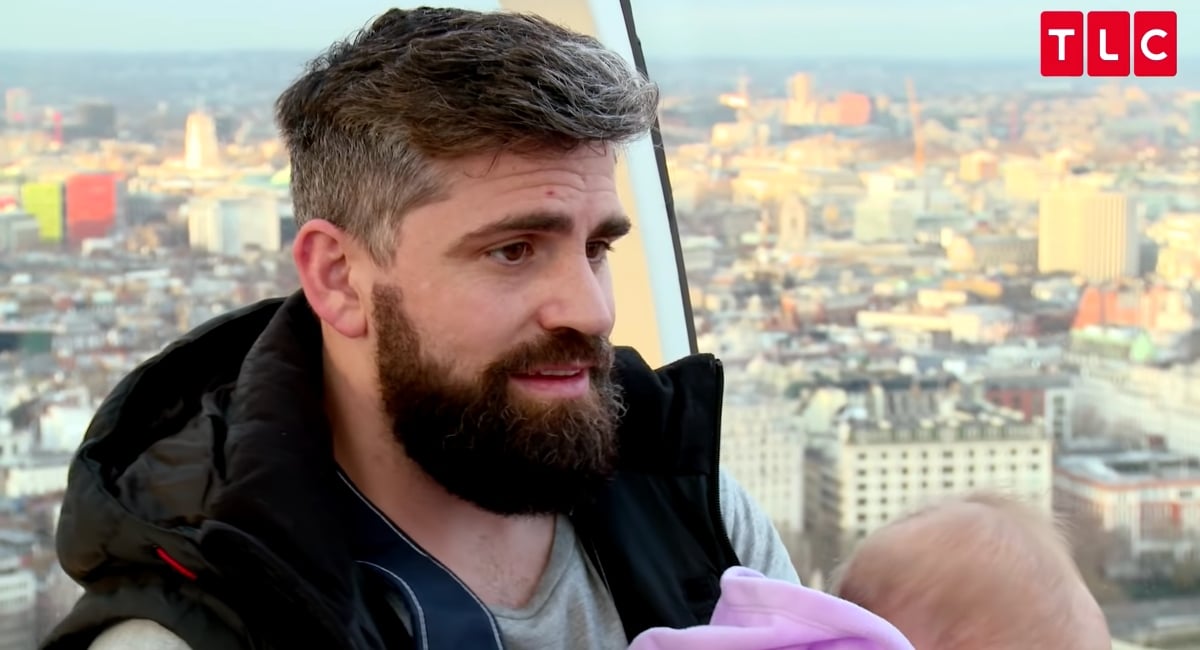 Rachel and Jon reveal why his visa was denied
During an Instagram Live on August 22nd, Jon and Rachel revealed the news to their fans that Jon's visa application had been denied. Rachel said, "You guys know that we filed for the visa three years ago and we had upwards of three years to wait for an interview." She revealed that Jon got an interview with the embassy, the final step in the visa process. However, Rachel explained that due to his past convictions, he was denied. "His initial application for a visa was denied because on black and white, it looks bad. It looks bad on paper."
Jon explained, "Basically, it is like this. I have a criminal conviction. Now, when I went to the embassy, I took a load of paperwork, I took everything I thought I would need and I thought I would have the opportunity to ask for forgiveness. However, the lovely guy who was working at the embassy said, 'Unfortunately, I don't have the authority to give a visa to anyone with a criminal conviction."
Jon and Rachel were prepared for the visa denial
While the 90 Day Fiancé couple was disappointed by the denial, they were prepared with a plan B. The embassy explained that they would be able to apply for a waiver in another department, which would give him another opportunity for someone to look over his application. Jon explained, "So at that point, we had already saved and paid the lawyer and prepared our waiver application. So as soon as they said no, then we started the ball rolling on our waiver."
Rachel chimed in, "We prepaid our lawyer for the waiver knowing that we would have to file the waiver. The waiver is basically not just asking for forgiveness, but asking for the initial denial to get gone because he's not that person, like explain our story." Rachel, who is currently living in Albuquerque, New Mexico with their daughter, Lucy, revealed that the paperwork is finally done. She announced to her fans, "As of last week, we officially filed for this waiver."
What's next for Jon and Rachel?
Jon explained that the next step is more waiting, likely another "six to nine months" before they even get an answer. The visa waiver, however, should only take about two to four weeks to receive the confirmation that it was received. Rachel said that this process is going quicker than she expected it to go, saying that she's already received a letter of receipt.
This process has been not only time-consuming but also has become very expensive. Not only was the waiver application over 200 pages long, but it cost $930 in filing fees, not to mention the lawyer fees. It's basically just a waiting game now for Jon and Rachel. If the couple is able to prove that their marriage is legitimate and that Jon deserves to live his life with his wife and child.
It's been a long, hard road for Jon and Rachel. The couple has not seen each other since January 2020 due to the Coronavirus (COVID-19) pandemic. Hopefully, Jon's waiver will be accepted and his spousal visa will be approved.
RELATED: '90 Day Fiancé: The Other Way' Season 3 – Meet the New and Returning Couples