'90 Day Fiancé': Jorge Nava Has A Baby On the Way
90 Day Fiancé star Jorge Nava was released from prison this year after he was caught with 293 pounds of marijuana in his car. However, he and his reality television wife, Anfisa Nava, have decided to split. Since their divorce, Jorge Nava has found a new girlfriend, who he's called the love of his life. He recently took to Instagram to announce that the two are expecting a baby.
Jorge Nava and Anfisa Nava split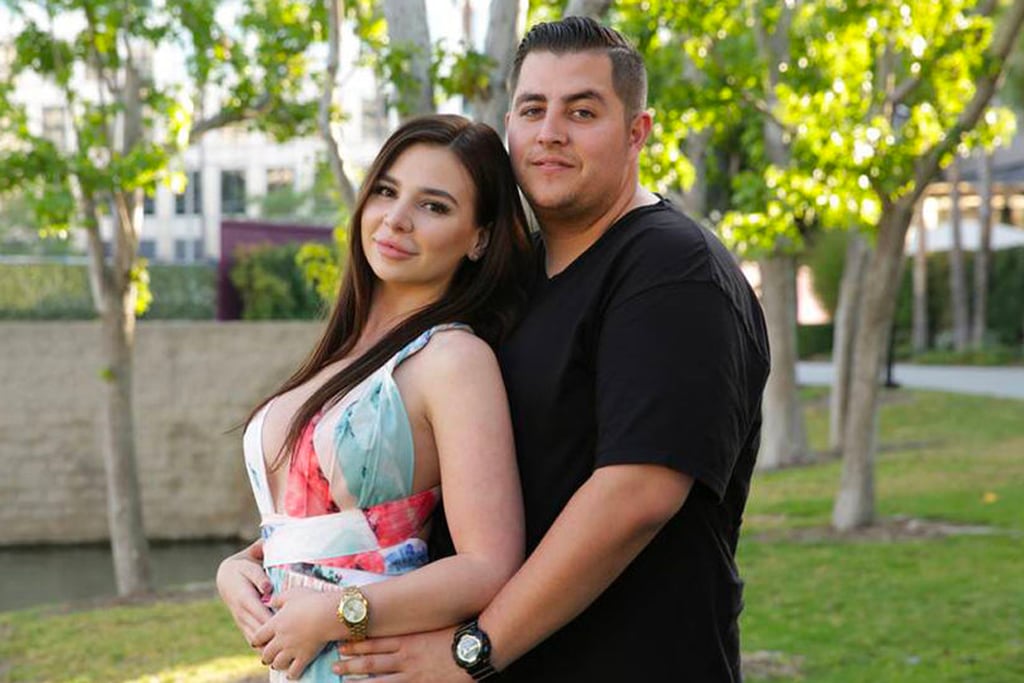 RELATED: '90 Day Fiancé' Fans Think Jorge Nava's New Girlfriend Looks Like Anfisa
90 Day Fiancé stars Jorge Nava and Anfisa Nava just weren't able to make it work while Jorge was in prison. While Anfisa Nava seems ready to move on amicably, and to accept the failure of their relationship, Jorge Nava seems a little more disgruntled with the way things turned out.
Jorge claimed he felt abandoned by Anfisa during his time in jail, and even suggested that she "ran off to be with another guy." Naturally, Anfisa didn't see things quite the same way.
"Once [Jorge went to prison], I wanted to put our issues aside and stay by his side and support him in this difficult situation. However, the whole time I felt like I had a weight on my shoulders that wouldn't let me be happy," she told In Touch.
"I knew I had to end it and it would be better for the both of us, so Jorge and I talked about it and mutually decided to part ways a few months ago and agreed to divorce once he's released."
"I'm surprised to see him saying that I 'abandoned' him. I didn't leave him to be with another man, I left because I didn't want to be with him anymore. I took this time alone to heal myself. People grow apart sometimes, it doesn't mean the relationship wasn't genuine from the start," she added.
Jorge Nava announces girlfriend's pregnancy
While Jorge Nava may not feel quite as at peace with the end of his 90 Day Fiancé relationship as Anfisa Nava does, he has since found a new woman.
In June, Jorge uploaded a photo of himself with a mystery woman, who he referred to in the comments as the "love of my life."
He captioned the photo, "Blessed is the man who finds wisdom,the man who gains understanding, for she is more profitable than silver and yields better returns than gold.She is more precious than rubies; nothing you desire can compare with her."
"Long life is in her right hand; in her left hand are riches and honor. Her ways are pleasant ways, and all her paths are peace. She is the tree of life to those that embrace her; those that lay hold of her will be blessed," he continued.
On November 25, Nava uploaded an ultrasound. "Thankful for all of my blessings," he captioned the photo.
'90 Day Fiancé' fans react
90 Day Fiancé fans had mixed reactions to the news. Some were excited for Jorge Nava, while others felt as if he was making a mistake.
"Fresh out of prison and gets a new chick pregnant during a pandemic. Clearly he learned nothing," wrote one Redditor.
"He should have signed up for Love After Lockup," joked another user.
"Congratulations you're a wonderful person and I am more than sure you will be the best father. Children are blessings," wrote one Instagram commenter on Jorge's post.
"Huge congrats may this baby be the best chapter of your life," added another fan.
"Congrats! I'm watching your story on 90 Day Fiancé, made me cry! I'm grateful you're in a better spot and most importantly happy and not mind f*cked!! Your doing great things!" added another Instagram commenter.