'90 Day Fiancé': Jorge Nava Makes Instagram Post From Jail
90 Day Fiancé star Jorge Nava is slowly coming to the close of his prison stint. Unfortunately, things have changed drastically for Jorge Nava since he was arrested and jailed. Of course, there's the current coronavirus (COVID-19) situation unfolding around the world for inmates to content with. However, Nava is also going to have to come to terms with the fact that Anfisa Nava has moved on with a new man. Now, Jorge Nava has hit Instagram up for the first time in a long time, and made his latest post from jail.
Jorge Nava arrested on drug charges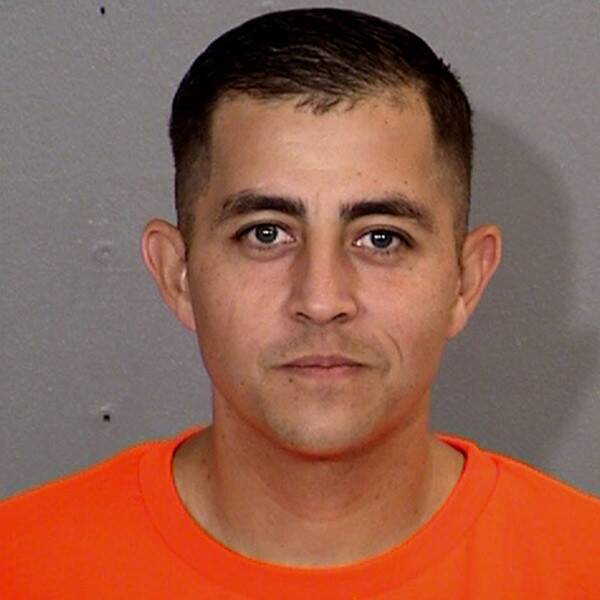 90 Day Fiancé star Jorge Nava wasn't able to spend too much time with Anfisa Nava before things went south. The reality star was arrested on February 12, 2018 after he was discovered with 293 pounds of marijuana in the trunk of his car. 
Jorge Nava was charged with possession of drugs and intent to sell. The 90 Day Fiancé star faced a serious sentence at first. Nava told TMZ, "When I first started, with the charges against me, I was looking at around 24 years, something like that, some ridiculous number. But luckily, my lawyer was able to work out a plea agreement and I got the charges dropped and I ended up pleading to a class four felony in Arizona." Nava's sentence was eventually reduced to 2.5 years.
At the time of Jorge Nava's arrest, Arizona allowed marijuana for medical purposes. Because of this Nava felt frustrated by his arrest. He said, "I feel like the whole fact of it, going to prison over the same stuff that's legal is kinda crazy to me."
Nava added, "I feel like it's really harsh of a penalty for the crime being. Just because it's marijuana-related and right now, it's going legal."
Anfisa Nava found a new man
90 Day Fiancé fans were left wondering what would happen between Jorge Nava and Anfisa Nava following Jorge's arrest. The two were wrapping up a challenging season together, and it was clear that it would be a challenge to maintain their relationship after his arrest.

Now, Anfisa Nava has made it clear that she's found a new man during Jorge's time in prison. Anfisa Nava posted a photo of herself with another man on Instagram, and captioned it, "Quarantine and chill?" The two are holding each other in front of an ocean backdrop. 
According to Blasting News, the man in the photo is Leo Assaf. Assaf has appeared in Nava's videos and photos in the past, but Nava never made the nature of their relationship clear on her social media. It seems that the two are finally official. 
It's currently not clear whether or not Jorge and Anfisa Nava are undergoing divorce, or have already done so.
The '90 Day Fiancé' star posts from prison
Surely, 90 Day Fiancé fans have been wondering how Jorge Nava is dealing with the news about Anfisa Nava. Sadly, his Instagram post from prison doesn't do much to clear that up just yet. However, it does suggest that fans might be hearing more from Jorge Nava in the future. 
The reality star posted a photo of himself in his prison uniform, and captioned it, "Hey everyone, so glad to be on Instagram now to be able to connect with you guys! Praying for everyone that's being affected by the Coronavirus. I know it's a tough time for everyone right now. And we're all going through it. We just have to stay strong and positive and together we will get through it. Stay healthy, stay safe out there. Can't wait to be with you guys again soon!"
Without any additional details, it remains to be seen how Jorge will address Anfisa's new relationship. Hopefully we'll be hearing from Jorge Nava again sometime soon.