'90 Day Fiancé': Jorge Nava's Pregnancy Photoshoot Turns off Fans
90 Day Fiancé star Jorge Nava wound up in prison after he was caught with a sizable amount of marijuana in his trunk. He's since been released early, and even let fans know that he found the love of his life. He and Anfisa Nava have talked ill of each other since then, but it seems Jorge Nava is fully moving on — especially given the reality star's recent pregnancy announcement. Unfortunately, fans are not feeling very impressed by the photo Jorge Nava chose to commemorate the event.
'90 Day Fiancé' star found the 'love of his life'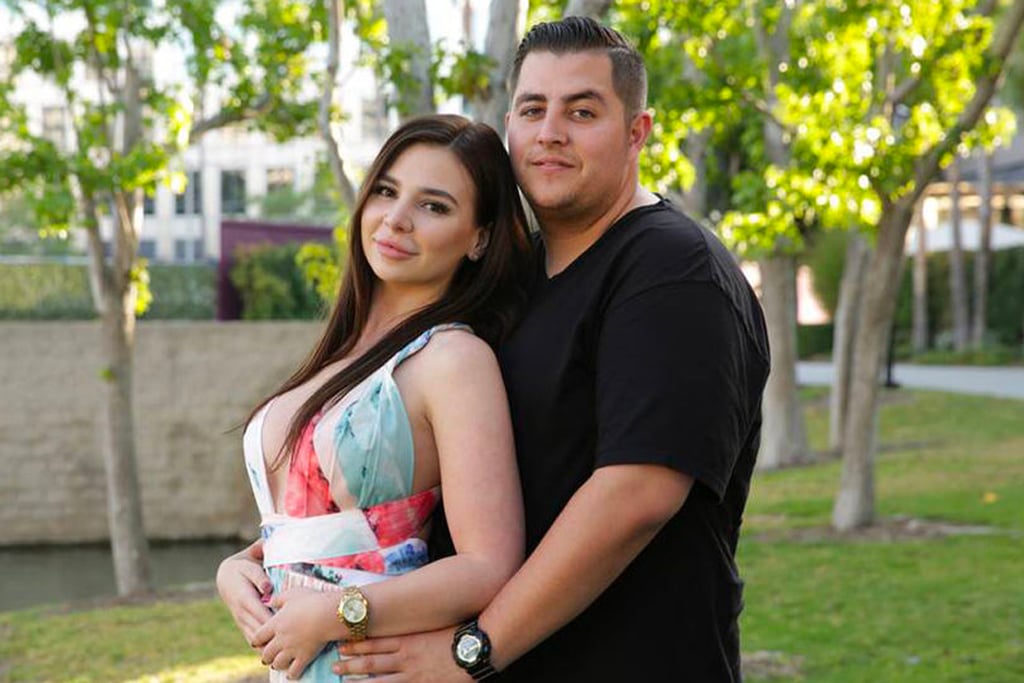 RELATED: '90 Day Fiancé': Jorge Nava Officially Files for Divorce From Anfisa Nava
When Jorge Nava of 90 Day Fiancé got out of prison, many fans were wondering where that left the reality star and Anfisa Nava. It wasn't long before the two revealed they were parting ways for good, given that Anfisa had moved on with another man.
"People grow apart sometimes, it doesn't mean the relationship wasn't genuine from the start," Anfisa Nava said of their situation.
"I was hoping the time in prison would make Jorge a better man, but it seems like he is still the same vindictive little boy seeking revenge. It's sad that he can't stand seeing me succeed on my own," she added of Jorge Nava.
Jorge moved on as well — it wasn't long before he announced his new relationship on his Instagram. He posted a photo of himself embracing his new love at Devil's Bridge, Arizona.
"Long life is in her right hand; in her left hand are riches and honor. Her ways are pleasant ways, and all her paths are peace. She is the tree of life to those that embrace her; those that lay hold of her will be blessed," Jorge captioned the photo in part.
When a fan asked who she was, he replied that she is the "love of my life."
'90 Day Fiancé': Jorge Nava announces pregnancy
90 Day Fiancé star Jorge Nava and his new love made an exciting announcement on Instagram back in November. Jorge informed fans that his new partner is pregnant, sharing a sonogram of the news.
"Thankful for all of my blessings," he captioned the sonogram. He hasn't posted additional photos just yet, but some fans have dug up various pregnancy photoshoot images, some even posted by his girlfriend to her private account.
Fans aren't thrilled with Jorge Nava's photo
At first blush, many of the 90 Day Fiancé star's pregnancy photos seem tasteful. Instagram account 90dayfiancetoday shared one, for example, in which Jorge has his hand on his partner's pregnant belly as they press foreheads.
One Redditor, however, shared another photo they found of Jorge and his partner that is decidedly less wholesome. The image features his partner nude, with Jorge's right hand on her neck and his left and pulling her hair downwards from behind.
90 Day Fiancé fans were turned off by Jorge Nava's choice of poses.
"Everything is wrong with this," wrote one fan of the show.
"We get it you had sex," joked another.
One user was more concerned about their future child seeing the pregnancy photo and feeling shocked.
"Can you imagine being a teenager and seeing this is what your parents chose for your pregnancy photos?" they asked.
"As a photographer who has done these sorts of shoots I just want to express that I hate this sooooo much. Whoever gave the go ahead for that particular pose should be stripped naked, dragged out into the street during a rainstorm, and spanked with 2x4s," wrote another commenter.