'90 Day Fiancé': Jovi Blasted by Fans For Comments About Mylah
90 Day Fiancé star Jovi Dufren has rapidly lost whatever respect fans may have had remaining for him after recent comments about his own daughter, Mylah. The reality star, who married Yara Zaya on the show, doesn't seem prepared to raise a child, and feels frustrated by the responsibilities involved. Meanwhile, Yara appears to do most of the parenting herself, and has been made out to be the obsessive new mother by Jovi and his family.
Jovi doesn't want to talk about Myluh anymore
RELATED: '90 Day Fiancé': Should Angela and Michael's Baby Conflict Be a Dealbreaker?
90 Day Fiancé fans have been left wondering whether Jovi Dufren is ready to be a father or not. Jovi and Yara met when the former was on vacation, and before Yara was pregnant they enjoyed a party lifestyle together — Jovi especially seems to enjoy nights out involving strip clubs and heavy drinking.
Once Yara got pregnant, she changed her lifestyle accordingly, and often expressed frustration that Jovi hadn't slowed down his own lifestyle at all. This seems to continue to be a problem now that baby Mylah has been born.
Jovi is already away working for multiple months at a time, leaving Yara and his mother Gwen to take care of Mylah. When he returns, he's shocked by the suburban home he will be sharing with Yara and Mylah, and bemoans the loss of his nightlife at home.
At one point while spending time at a rooftop bar, Jovi seems to have had enough of hearing about his own child.
"I'm so over this, I don't want to hear about Mylah," he told Yara. He also told her that she's become boring since Mylah was born, and called her a "grandma."
"Before, when we were dating, Yara was a lot more fun, and she used to stay up all night. Yara would like to stay out till four or five in the morning. I'd be begging her, 'Like, hey, can we please go home?' So, Yara is completely different," Jovid told the cameras.
'90 Day Fiancé' fans blast Jovi for comments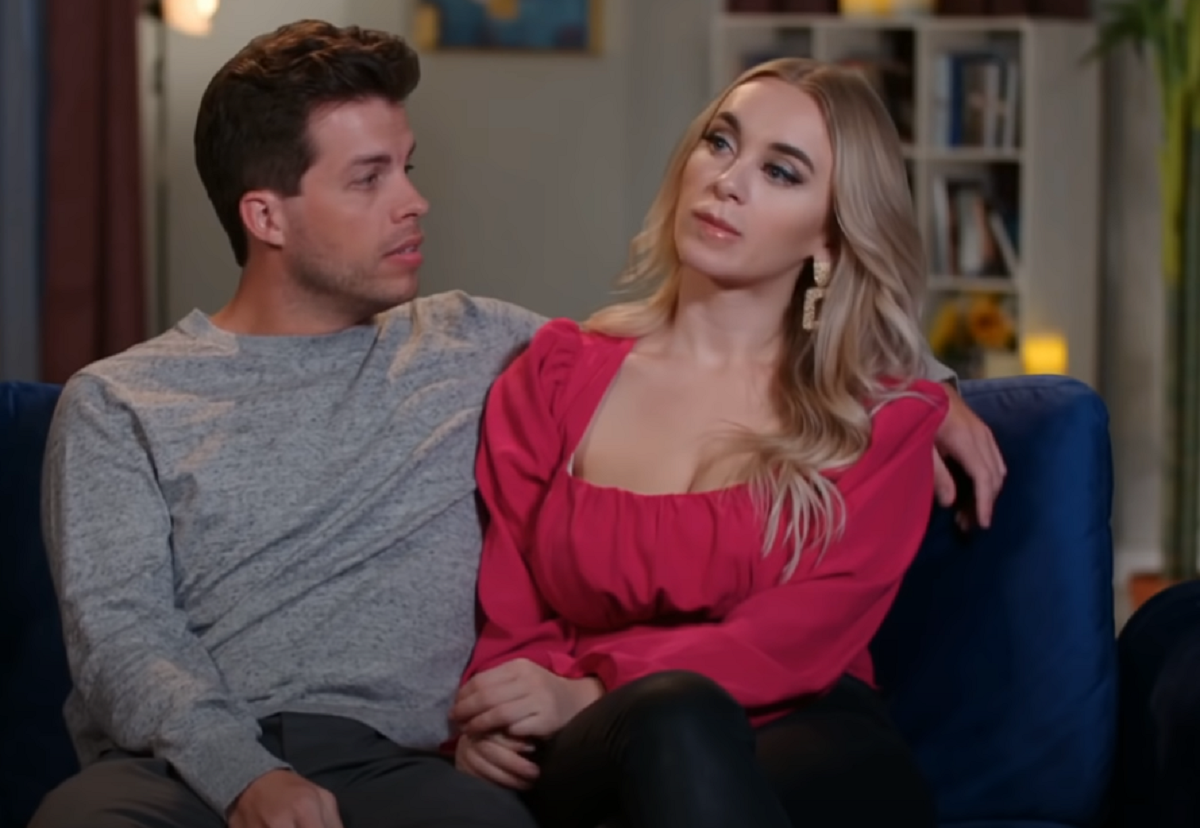 90 Day Fiancé fans haven't been impressed by Jovi Dufren recently, especially when it comes to how Jovi treats Yara and Mylah.
"Next time you'll be having sex just wear a condom, Jovi," wrote one Reddtior.
"A man that says this about his baby daughter and then calls his 5 MONTHS POSTPARTUM wife a boring grandma and "not fun anymore" is NOT a husband or a father!!" opined another user.
"He also probably thought a baby is fine bc baby will keep her busy and provide company when he's away all the time so less guilt about being away. Not sure he thought of Mylah as like…. A whole person….. with her OWN needs. Sadly many people don't think of babies/kids that way," added another Redditor.
Yara Zaya made out to be 'psycho' mom
90 Day Fiancé viewers will also have noticed that Jovi has made Yara out to be the "psycho" new mother as a result of her care for Mylah. One such example includes Jovi and Gwen's disapproval of Yara's co-sleeping plans. They feel as letting Mylah sleep in Yara's bed is too much. 
"I don't know why Jovi [is] always trying to make me look like a psycho mama. The point is it's so hard for me by myself to run five times per night or sometimes even more to her crib," Yara told producers.
Eventually Yara had enough of Jovi's complaints about her not being "fun" anymore and called him out on it.

"You know what, maybe I'm not fun, but it's not fun to breastfeed every single two hours. Maybe it's not fun to carry a baby about ourselves and all of that stuff. Maybe it's not fun too when I'm by myself," she told him.