'90 Day Fiancé': Jovi Tells Yara America Is Better Than Ukraine, But She Doesn't Agree
Jovi Dufren and his Ukrainian fiance, Yara Zaya, don't see eye-to-eye on a lot. But on the second episode of this 90 Day Fiancé season, the couple got into a tiff about their home countries. While Jovi insisted America is better than Ukraine, Yara argued her country was just as good.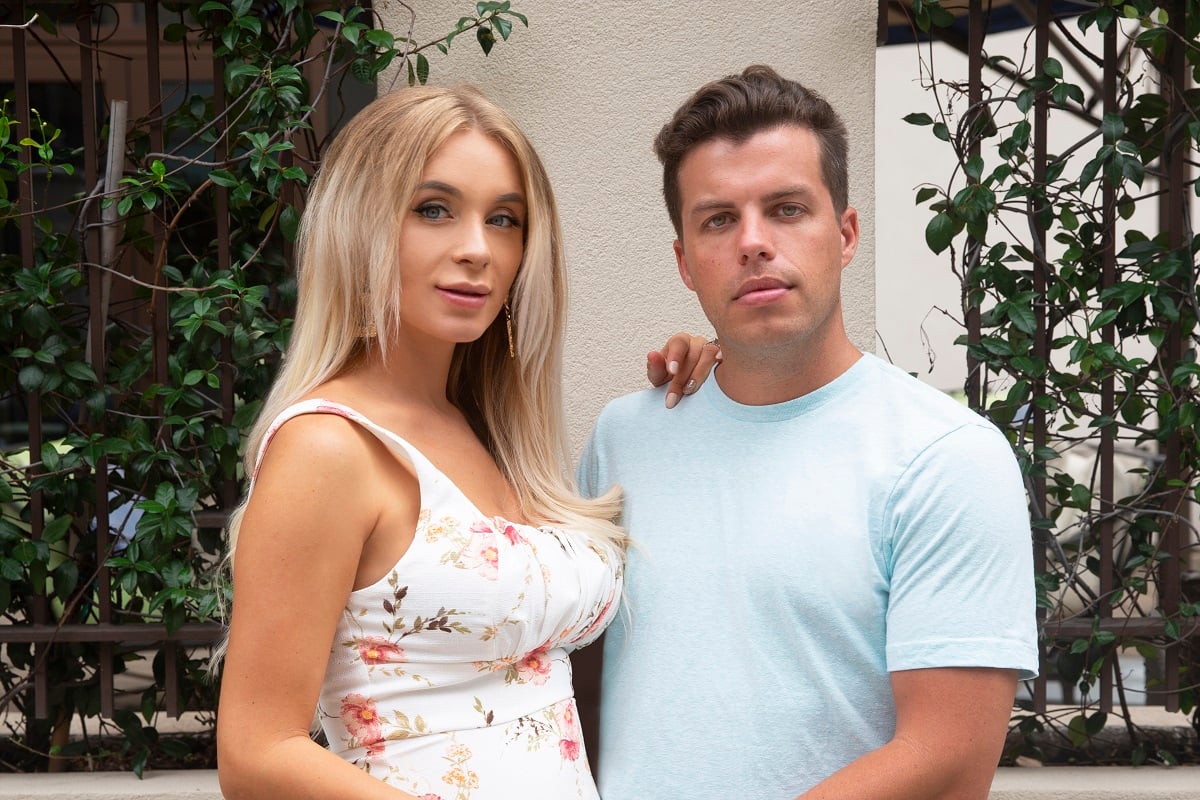 The '90 Day Fiancé' couple comes from different cultures
Jovi is a 29-year-old underwater robotics specialist from New Orleans. And as he explained on the season 8 premiere of 90 Day Fiancé, he met Yara through a social app while on vacation. And when the pair started chatting, they connected on their common interests. 
"We like a lot of the same things," Jovi said in a confessional. "We both like beaches, we both like to scuba dive, we both like to travel."
So when Jovi got his next work break, he flew to Budapest to meet Yara. But at the time, he went into the meeting without any long-term intentions. 
"The first night was really awkward," Jovi explained. "I didn't know what to say to her. She didn't know what to say to me. We come from two completely different cultures."
But after a few drinks, Jovi and Yara hit it off. And they ended up taking several vacations together. 
Six months into their relationship, when Yara discovered she was pregnant, Jovi proposed applied for her K-1 visa. Unfortunately, before she was approved, the couple suffered a miscarriage. 
Yara joins Jovi in New Orleans on '90 Day Fiancé'
On the recent episode of 90 Day Fiancé, Yara arrived in New Orleans and moved into Jovi's apartment. She called his place "small" and found it disappointing. And when Jovi took her to the city's landmark Bourbon Street, she said it was less charming than she expected. 
"New Orleans, I was thinking it will be different because they have so many people here," Yara told producers. "But, oh my goodness, Bourbon Street, I don't even know how people go there. For my European mentality, it's just too much. It just smells like pee and throwing up. It's so terrible."
The couple argues about their home countries
After sharing her disdain for Jovi, his apartment, and New Orleans, Yara took on America as a whole. "I think America will be…I may not think that America is sweet dreams or something like that, but like, Ukraine looks better," she told Jovi. "I mean, it's like more poor, but it does look better."
Jovi didn't say much at that point. But when Yara refused to stay at his mother's house, and threatened to go to Ukraine, and said it wasn't such a "bad place" to live, Jovi disagreed. 
"It's not such a good one either," he retorted. "It's better than Ukraine."
Yara threatening to go back to her country this early in her visit is not a good sign for this relationship. Fans will get to see how things unfold as the season continues.