'90 Day Fiancé': What Job Does Jovi Do for Work While Away From Yara?
In this season of 90 Day Fiancé: Happily Ever After?, Jovi Dufren has been mostly absent from the cameras due to his job. While Jovi's been away for work, his new wife, Yara Zaya, is stuck taking care of their baby daughter, Mylah, all alone.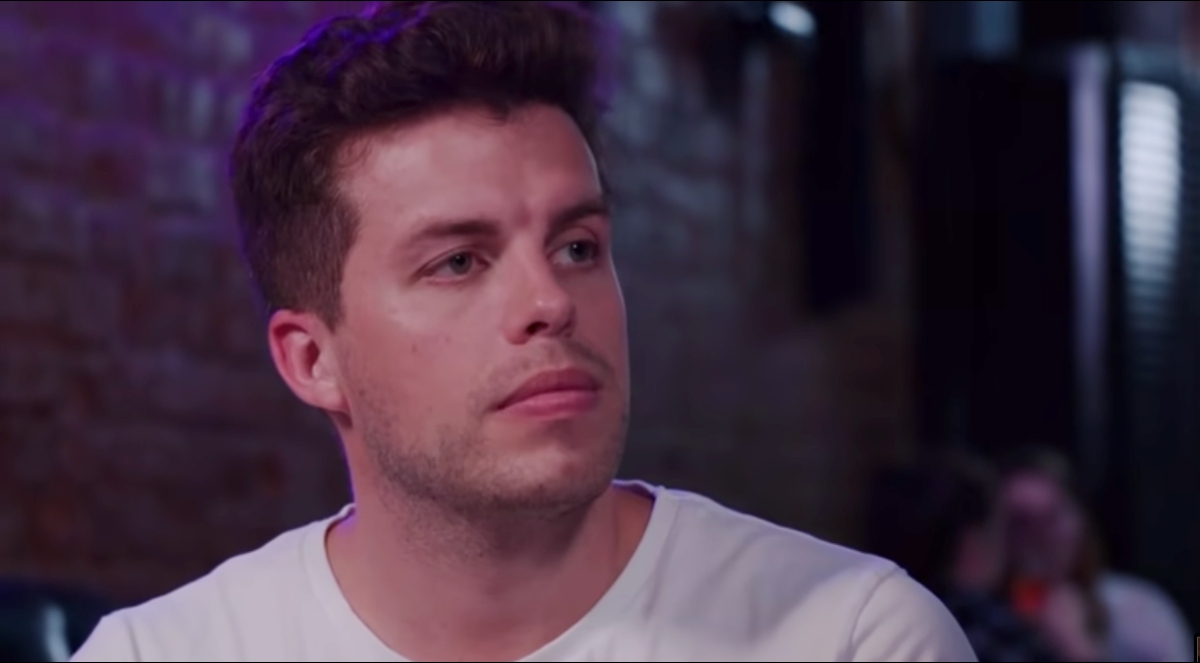 Jovi leaves Yara and Mylah for months at a time on '90 Day Fiancé'
On 90 Day Fiancé Season 8, Jovi revealed that thanks to his job, he met Yara. During his time off, he met up with Yara in Budapest, Hungary, where they fell in love. Years later, Jovi brought Yara from Ukraine to the United States on a K-1 (fiancé) visa to get married. Just weeks after Yara arrived in New Orleans, Louisiana, Jovi had to leave the country for his job. Upon returning, Yara told Jovi that she's expecting before he had to leave again. At the end of season 8, the couple welcomed their daughter Mylah.
In the current season of 90 Day Fiancé: Happily Ever After?, Jovi has been forced to leave his wife and his infant daughter again for work. While Jovi was gone, Yara had to be a single mom to her infant daughter. On top of that, she had to endure a New Orleans hurricane, move homes, all while battling coronavirus (COVID-19). Jovi being gone for work has proven to be one of the biggest obstacles for this 90 Day Fiancé couple.
What does Jovi do for work?
Jovi has been working as an ROV (Remotely Operated Vehicles) Supervisor for Schilling UHD for the last 10 years. He revealed to TLC cameras that growing up in Louisiana on shrimp boats helped pique his interest in underwater robotics. He said, "I guess just being on a boat is in my blood. So we go down, we do maintenance on pipelines for oil production. I actually love my job; we do a lot of cool stuff, we see all kinds of animals. But my favorite thing about my job is the travel."
While on the boat, Jovi's job as an ROV Supervisor means he's operating an ROV, or car-sized robot, underwater at around 12,000 feet below the surface. That's where they perform maintenance on the submerged oil pipelines. As the supervisor, he's leading a team of people to maintain and operate the ROVs.
How much money does Jovi make for his underwater robotics job?
Since Yara cannot work while she waits for her work visa to arrive, she's completely reliant on Jovi financially. How much does the 90 Day Fiancé star make a year at his job? According to Glassdoor, $97,421 a year is the average salary for an ROV supervisor in 2021.
While it's proven to be a hard job that requires spending months on a boat, Jovi can come home for 4 weeks at a time and spend time with Yara and Mylah. Also, Jovi's underwater robotic career has allowed him to travel to over 25 countries. The 90 Day Fiancé star has explained that his job requires him to stay on the boat for over 28 days in a row. However, during the coronavirus pandemic, he was stuck on the boat for many extra months.
Yara moved to New Orleans, away from her family and friends in Ukraine, so she could be closer to Jovi, which makes him leaving for work understandably difficult on her. While Yara is pushing Jovi to find a new career, it seems he is currently still going back and forth for work on the boat.
RELATED: '90 Day Fiancé': Yara and Jovi's Mom Poke Fun at Natalie With 'Cooker vs. Hooker' Joke