'90 Day Fiancé': Julia and Brandon Have a Pregnancy Scare on Season 8
Seven international engaged couples, each one undergoing the K-1 spousal visa process, will cross the miles for love once again on another season of TLC's most popular show. 90 Day Fiancé season 8 will return to the network on Sun., Dec. 6 at 8 p.m. EST with three returning couples and four brand-new pairings.
Two of the fresh faces on 90 Day Fiancé season 8 include 26-year-old Julia from Russia and her fiancé, 27-year-old Brandon from Dinwiddie, VA. On TLC's extended trailer for the upcoming season, Julia and Brandon wrestled with family disapproval and even a pregnancy scare as they prepared to get married in the U.S.
Who are Julia and Brandon?
Julia and Brandon met in rather unconventional circumstances – not unlike many of the other couples on 90 Day Fiancé.
According to Nicki Swift, Brandon's friend saw Julia dancing in a nightclub in her home country and immediately knew she might be the one for his buddy. After an impromptu video chat, a few months of talking, and a romantic visit in Iceland, Brandon and Julia planned to spend the rest of their lives together in the U.S.
But Julia might be a fish out of water, to say the least, when she moves to Brandon's family farm on 90 Day Fiancé season 8. The vivacious city girl also doesn't necessarily get along with her future husband's much more conservative family.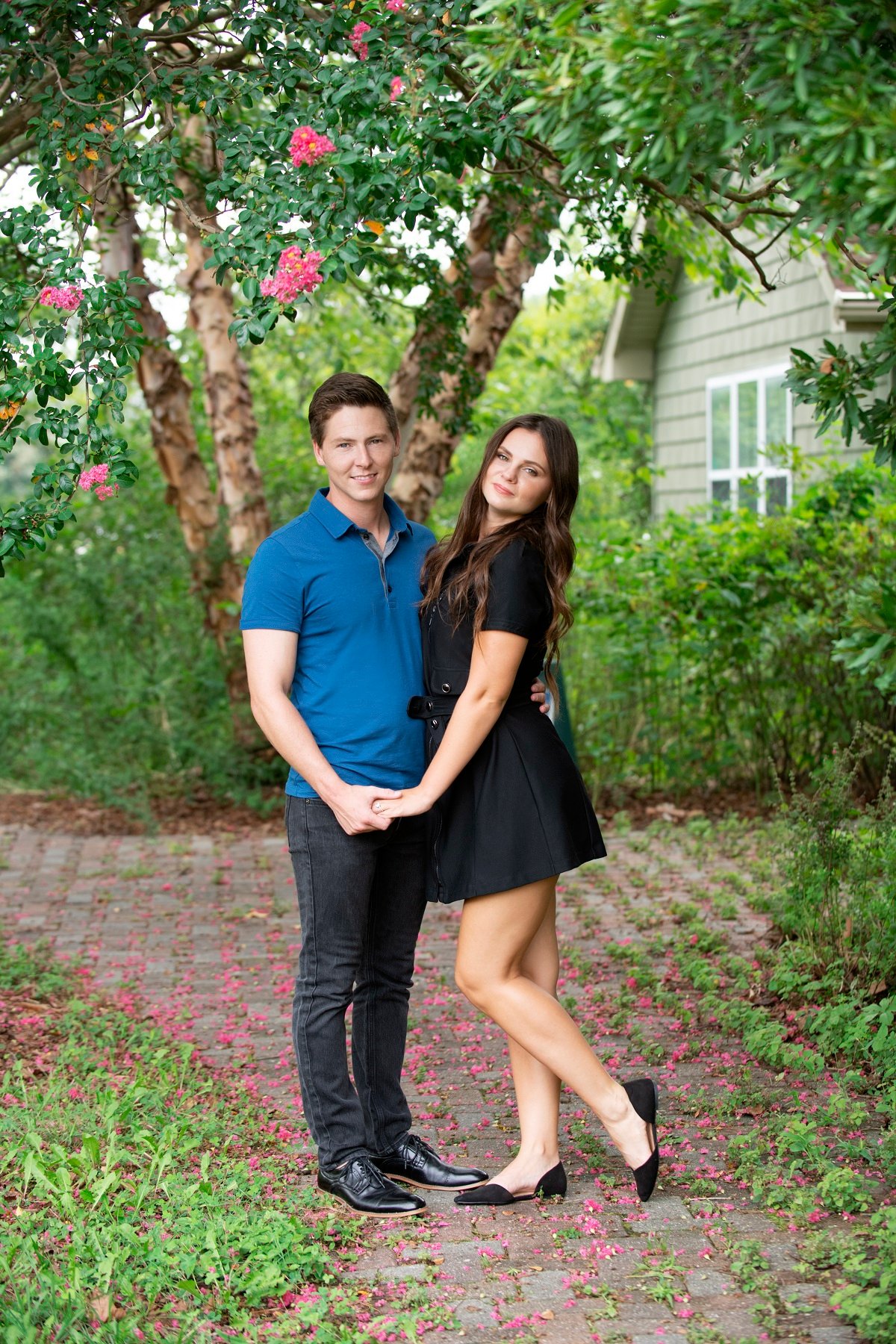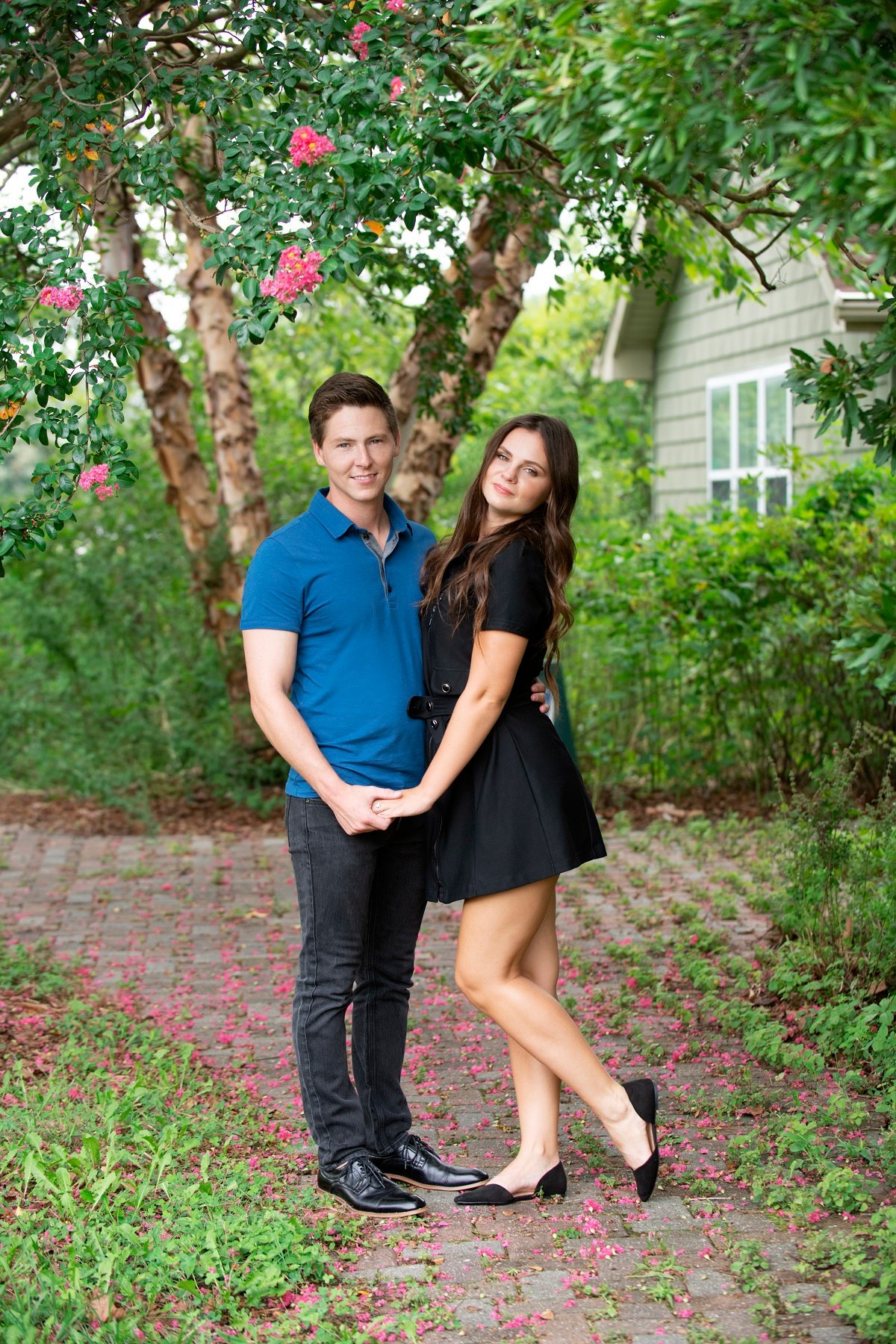 RELATED: '90 Day Fiancé': Follow These 50+ '90 Day Fiancé' Stars On Their Personal YouTube Channels
The couple appeared to have a pregnancy scare in the '90 Day Fiancé' preview
Brandon and Julia might have plenty of obstacles along their road to love, but, judging by the 90 Day Fiancé season 8 preview, a lack of mutual attraction isn't one of them.
In one clip, Julia dropped her towel and went completely nude before streaking and skinny dipping in Brandon's hot tub. Although he might be a self-professed mama's boy, Brandon wasn't reticent to jump in naked after his fiancée.
"I might look like an innocent boy, but when my mom goes away…" Brandon told TLC producers, waggling his eyebrows.
But all that time alone might have led to a few issues for the engaged couple – including a potential pregnancy. Julia took a pregnancy test in the 90 Day Fiancé preview and asked Brandon if "two lines" indicated a pregnancy.
"You're joking, right?" Brandon asked Julia, his jaw dropping in shock as he reached for the test himself.
RELATED: '90 Day Fiancé': Which '90 Day Fiancé' Cast Members Have the Most Instagram Followers?
Brandon's family warned him against the relationship
Pregnancy scares and whirlwind long-distance romances aside, not everyone was in favor of Brandon's burgeoning relationship with Julia. Most important, his family seemed to be against the marriage completely.
"All of this is all yours one day," Brandon's dad reminded him, gesturing toward the family's land and farm as he asked him to reconsider his marriage. "Are you ready to give that up?"
For his part, Brandon looked devastated as he told TLC producers he didn't want to "have to choose between Julia and his family."
But Brandon's mom seemed to believe that was exactly what her son would have to do if he wanted to stay with Julia.
"The fact that she's making you choose – that makes me so sad," Brandon's mother cried in the 90 Day Fiancé season 8 preview. "You're my baby."
If Julia and Brandon do eventually make things work, it looks like the unlikely couple will certainly have a rough road to travel to get to wedded bliss.