'90 Day Fiancé': Julia Arrives at Brandon's Farm in Tears
Julia Trubkina and her fiance, Brandon Gibbs, are getting ready to start their life together in the United States. But the 90 Day Fiancé stars first few months may not be ideal.
The couple will live with Brandon's parents, Betty and Ron, on their remote Virginia farm. And upon driving up to the rural landscape, Julia found herself in tears. Here's why.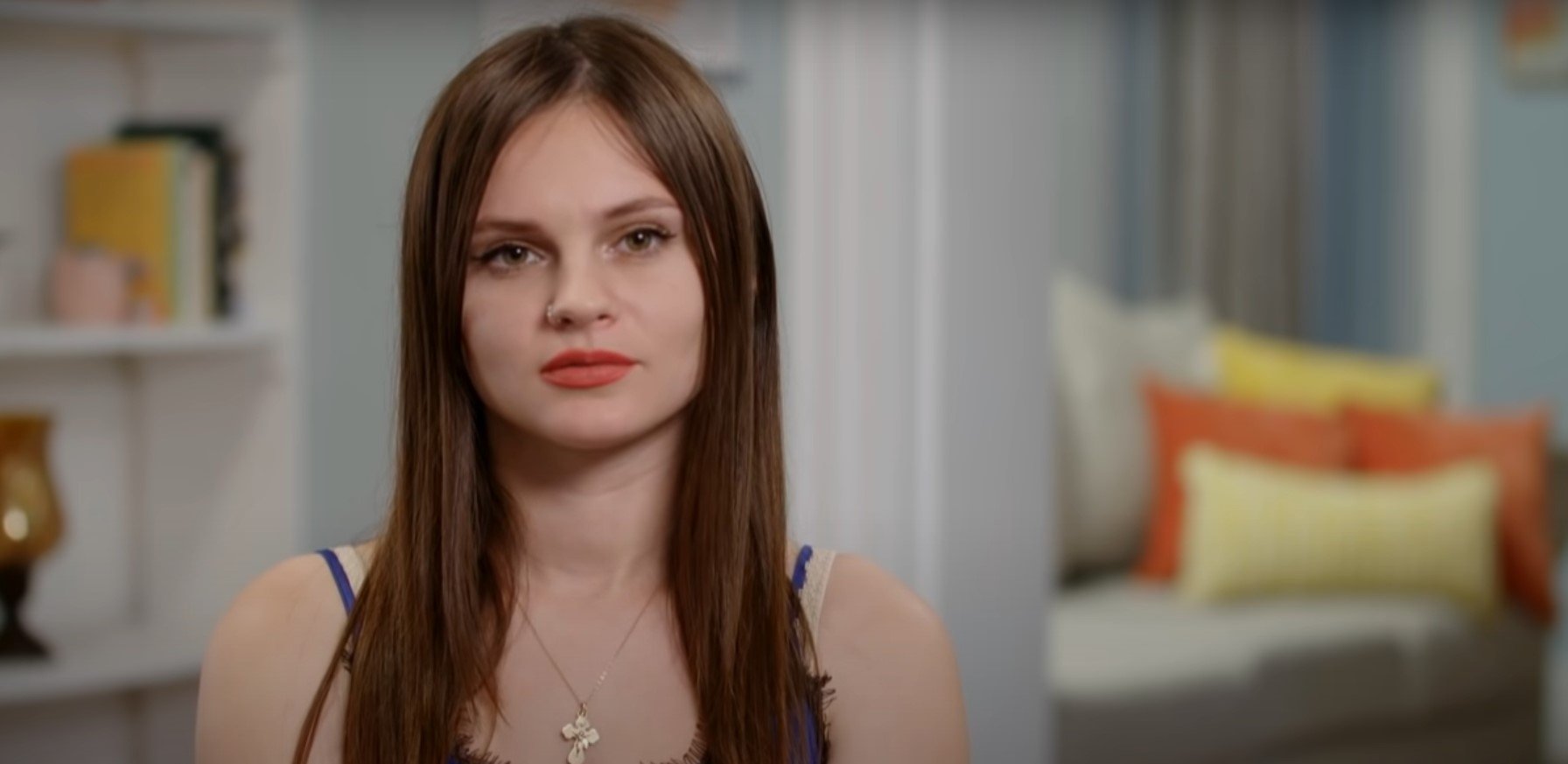 Julia spent her first few days in Washington, D.C.
As seen on 90 Day Fiancé, Brandon and his parents live in Dinwiddie, Virginia, a town approximately 150 miles south of Washington D.C. When Julia arrived at Dulles Airport, the family decided to spend the weekend in the nation's capital to show her around.
Julia and Brandon stayed in their own hotel room, separate from the parents. But over their first dinner together, Betty and Ron informed Julia that she wouldn't be able to sleep with Brandon when they get home.
Ron and Betty tried to explain that it would be disrespectful and inappropriate for the unmarried couple to sleep in the same room under their roof. But Julia was dumbfounded by the idea. She pushed Brandon to try and change his mom's mind, but Betty wouldn't budge.
RELATED: '90 Day Fiancé': Fans Call Brandon's Mom Out for Being 'Exhausting'
The '90 Day Fiancé' couple has to live with Brandon's parents
Julia may not like the idea of living with Ron and Betty's strict rules. But she didn't have much choice. Brandon spent most of his savings on his trips to visit her.
And Julia's K-1 visa was also a hefty expense. So, to save money, Brandon told Julia that they must live in his parents' home.
"When I first met Julia, I explained to her, I'm not rich or anything, and I couldn't move out of my parents' house yet," Brandon told 90 Day Fiancé cameras. "So when Julia arrives, we'll be living with my parents on the farm, and we'll have 90 days to get married."
The '90 Day Fiancé' star tears up upon seeing Brandon's farm
On the recent episode of 90 Day Fiancé, Julia, Brandon, and his parents ended their mini Washington D.C. vacation and headed back to Dinwiddie. On the drive, Julia noticed how rural the area was, a stark contrast from her bustling city life in Russia.
But when they finally arrived at the farm, Julia noticed a "Welcome Home" sign on the porch and began to tear up. She told producers that seeing the house made her realize she and Brandon would start their life together.
"I feel so happy because I stay with him," Julia said. "I feel this moment, my heart very, very happy. Now we're together. We do not need to move, we don't need to go home, don't need to go to another country. We stay together, and we're fine."
But Julia's moments of joy began fading when Betty told her about all the farm work she was expected to do. And with Julia pushing back against Ron and Betty's rules about her sleeping arrangements, it's fair to assume tension is on the horizon.