'90 Day Fiancé': Juliana and Mike's Interaction Has Fans in Stitches
90 Day Fiancé couple Mike and Natalie have been trudging along throughout their season, elongating what is clearly a failed relationship to anyone watching the show. Fans have been feeling frustrated with both parties, but Natalie Mordovtseva's friend and savior, Juliana, added a breath of fresh air to the storyline. Notably, she's the source of one of the season's most awkward interactions — her scene asking to use Mike's bathroom before knocking off his hat has fans losing it. 
Natalie Mordovtseva bails for Juliana's house
90 Day Fiancé couple Mike and Natalie are finally coming to what looks like the end of their relationship. Natalie Mordovtseva feels as if she and Mike Youngquist are at a breaking point, and she has taken up her friend Juliana on an offer to stay at her house. 
She breaks the news to Mike, who seems shocked despite the fact that he and Natalie have been fighting nonstop. 
"Juliana offered me to stay with her because we fight. And I said okay, and I need to take some clothes," Natalie explained to Mike.
"I just feel like we came to the point where it's terrible. I'm suffering a lot, I don't want us to fight anymore, I'm tired to prove anything, and I cannot be here," she added.
"So you've taken it upon yourself to move to Julia's," Mike retorted. Natalie said she had no one in Sequim.
"Apparently not even me, huh," Mike replied.
Natalie baby talked to and played with her pet rat instead of replying for an uncomfortably long time while Mike looked on. 
"Whatever, get your sh–. I don't care, whatever," he finally said, standing up and leaving Natalie at the table with the rat.
Juliana uses Mike's bathroom, knocks off his hat
Things soon got even more uncomfortable for 90 Day Fiancé star Mike Youngquist. After Natalie Mordovtseva steps outside, her friend Juliana comes in and asks Mike if she can use his bathroom. 
"Yep," replies Mike, and Juliana departs. "Use the bathroom, take my wife. It's all good."
When she returns, Juliana chooses to try and comfort Mike, even though he's clearly not interested. 
"Can I say a couple of words, Mike?"
"It's fine, it's fine," Mike replies, trying to politely decline. 
"I know it's hard for you. But I feel it's could be okay. You have your job, you have your cat," Juliana goes on.
"It's fine, thank you," replies Mike, trying to wave her away. Juliana slowly approaches Mike and it's like watching a slow motion car wreck. Mike knows something weird is coming and wants no part in it, and even looks away and down as she approaches. 
Juliana hovers over him for an uncomfortable moment before going in for an unreciprocated hug. She manages to knock off Mike's cap in the process, and then fumblingly readjusts it twice. Mike looks beyond uncomfortable. 
"Hold for yourself, okay? You can always call to me, okay?" Juliana adds. She reaches down and grasps Mike's hand for a moment before leaving. 
'90 Day Fiancé' fans loved the awkward moment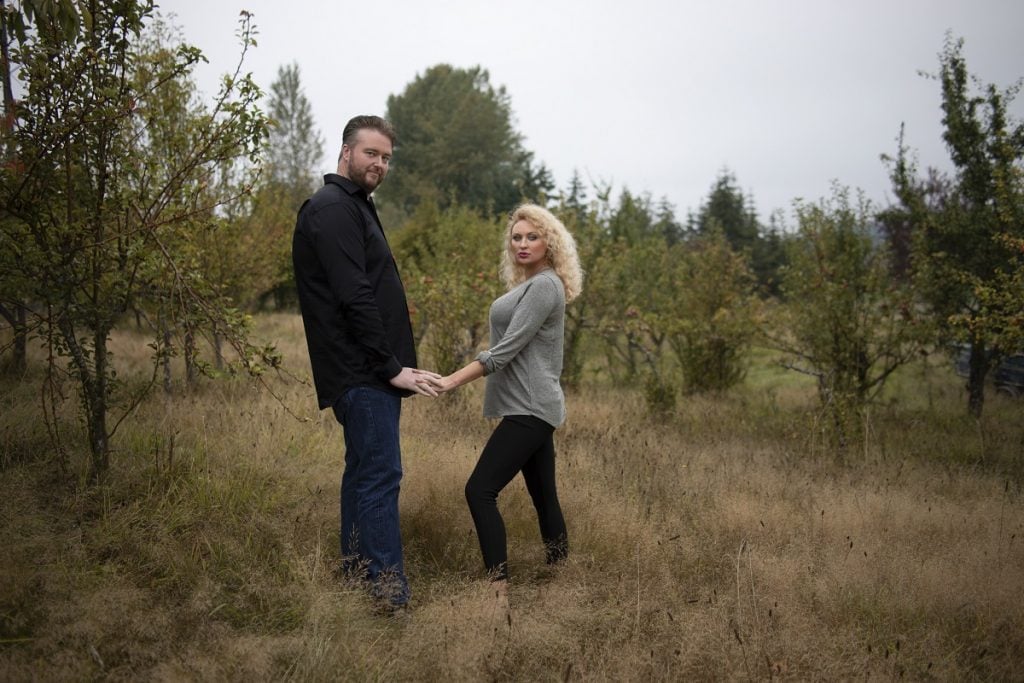 90 Day Fiancé fans got a huge kick out of Mike and Juliana's interaction — the pure awkwardness and discomfort of the moment had a lot of fans in stitches. 
"The hat was the bow on top of that whole scene. The bathroom line, into the cat line, into the hat was just, chefs kiss," wrote one Redditor. 
"I felt like I was watching a scene from The Office. I kept expecting her to rip off the wig and reveal she is Michael Scott," opined another user. 
"This scene was GOLD! I haven't laughed out loud during [Happily Ever After] all season but this was freaking hilarious," added another Redditor.