'90 Day Fiancé': Juliana Custodio and Sarah Jessen Prove Once Again They Are Co-Parenting Goals
Many 90 Day Fiancé fans thought there would be drama between Juliana Custodio and Sarah Jessen when they first appeared on the TLC show. 
After all, Juliana married Sarah's ex-husband Michael Jessen of many years, with whom she had two kids, Max and CeCe. Meanwhile, the Brazil native, an international model, is also much younger than Michael. 
While the circumstances might have led to tension between many other partners and ex-partners, it looks like Juliana and Sarah are co-parenting and getting along swimmingly. They even shared a song on a recent Instagram Live that was essentially a "duet" between their two husbands.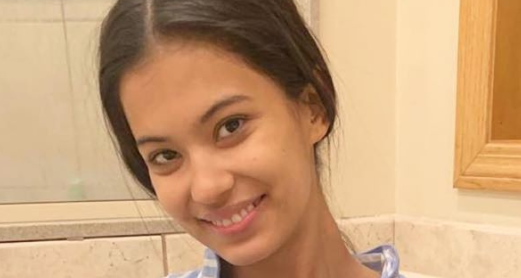 Juliana and Sarah danced together to a song with deep meaning for both of them
Juliana and Sarah recently took to Juliana's Instagram Live to share a song that had a special meaning for each of them. Juliana explained that Michael, now Juliana's husband, created a bass line when he and Sarah were together many years ago. Now, added Sarah, her new husband Sean Naso, a hip-hop artist, had written a song on top of the bass line. 
"My husband and [Juliana's] husband wrote a song together," Sarah explained. She added that a friend of hers had said of the song, "You've been listening to your future." "It's my favorite song," Juliana shared.
The 90 Day Fiancé stars also opened up about why they've chosen to have such a positive relationship. "My kids are her kids," Sarah said at one point.
Michael's ex-wife also asked followers, "I mean, do you want to go to your grave hating on your ex-husband's wife? Or do you want to go to your grave living the way we're living?" Juliana agreed, saying life was "too short" to be anything but positive.
Fans praised the two women for their commitment to positive co-parenting
As the comments poured in, many 90 Day Fiancé fans expressed their surprise that the wife and ex-wife of the same man could get along so well. Many supported their approach to co-parenting positively for the benefit of the kids.
"I'm proud of you ladies," one Instagram user commented on the women's Instagram Live. Another wrote, "I'm surprised y'all get along so well!" Another 90 Day Fiancé viewer gushed, "Girl power! Love that you guys get along!"
The family frequently spends time together for holidays and other special events
Sarah, Michael, and Juliana have all opened up in the past about how they think they have been poorly portrayed on TLC's 90 Day Fiancé Season 7. 
Juliana and Michael both say they believe their large age difference was discussed too much on the show. They also believe their prenuptial agreement discussion was edited to look worse than it was.
Sarah, too, didn't always like how she was portrayed by TLC. 
At one point, Michael's ex-wife criticized producers for allegedly cutting out a key part of her sentence on the night she first met Juliana. While it appeared on the show that she told Juliana she didn't want her to do "any parenting," the 90 Day Fiancé star claimed she had explained that she didn't want the Brazilian model to be stressed out while she was transitioning to her new life in the U.S.
Outside the show, the family gets together on a regular basis. Juliana and Michael attended Sarah's recent wedding, and they all celebrated Sarah's birthday together as well.