'90 Day Fiancé': Juliana Custodio Wipes Michael Jessen From Her Instagram Fueling Divorce Rumors
Juliana Custodio has wiped her Instagram of all photos of her husband, Michael Jessen, and anything that has to do with 90 Day Fiancé. There have been rumors that Juliana is no longer with Michael after she posted a cryptic TikTok video. Just two years after their wedding, Juliana appears to be starting over — at least on Instagram.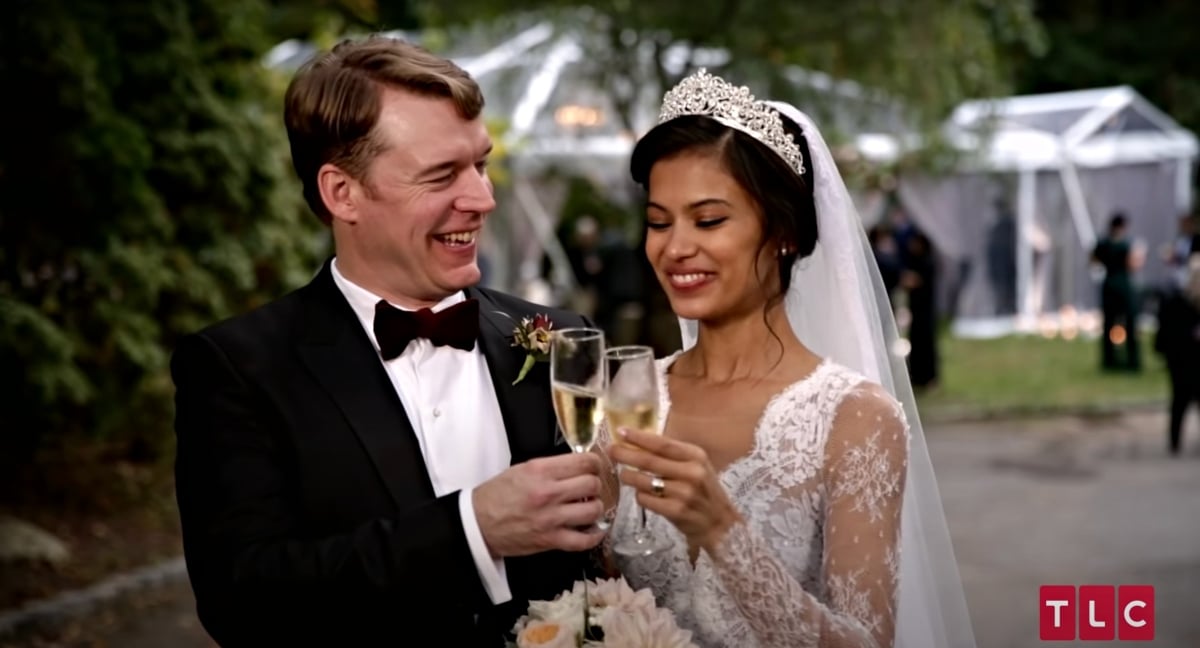 Did Juliana and Michael split?
Speculation began when Juliana posted a video on TikTok replying to a fan who asked about her marriage to Michael. In a now-deleted TikTok video, Juliana says, "Everybody keep asking me if I'm still married." Juliana continues, "This really is truly hard, and I'm not ready to talk through yet. If you guys find out, you guys gonna hate me, forever. Everybody's gonna hate me."
On top of the tearful video, Juliana also confirmed that she's not in the US right now. Some videos of her dancing at a club with her fellow cast member, Tania Maduro, in Hamburg, Germany. Many 90 Day Fiancé fans think that there is more to the story as Juliana has always been transparent about her marriage to Michael.
Juliana wipes her Instagram of photos of anything to do with Michael or '90 Day Fiancé'
Juliana added more fuel to the fire when she wiped her entire Instagram clean of any 90 Day Fiancé posts as well as all photos of Michael and his children. On Reddit, 90 Day Fiancé fans pointed out Juliana's missing pictures on September 24th. The only photos she has left on her page are professional modeling photos of her.
90 Day Fiancé fans pointed out that Juliana and Michael still follow each other on Instagram, but the last photo or video she has of Michael was in her highlights from over eight weeks ago. Could it be that Juliana is merely rebranding herself? Some fans think it's her way of not only announcing the split, but it could also be Juliana hinting that she's joining 90 Day: The Single Life.
Michael and Juliana's '90 Day Fiancé' journey
Juliana and Michael began their reality TV journey on 90 Day Fiancé Season 7. Michael is a 42-year-old wine distributor and entrepreneur who travels often. He met Juliana at a yacht party of a mutual friend in Croatia when she was just 20 years old. The beautiful Brazillian had just got signed to a modeling agency. Michael promised to help her financially until her modeling career took off.
Finally, through many visa denials, Juliana was approved on a K-1 visa. Juliana came to the United States and took on her role as step-mom to Michael's two kids, Max and Cece. While there were some issues with Juliana adjusting to life in America, she quickly found her place in the blended family. After some disagreements regarding whether or not they should have a prenuptial agreement, Michael finally agreed not to do it. The two got married in a beautiful, intimate, outdoor ceremony with Juliana's friends and Michael's family.
The deleted Instagram photos and the cryptic videos all hint at Juliana and Michael splitting up. As of right now, neither Michael nor Juliana have confirmed or denied the rumors. Hopefully, soon 90 Day Fiancé fans will get answers regarding their marital status.