'90 Day Fiancé': Kalani Accuses Asuelu of 'Manipulating' Her
90 Day Fiancé stars Kalani Faagata and Asuelu Pulaa had a whirlwind two-week romance in Asuelu's home country of Samoa that led to a pregnancy, a wedding, a second pregnancy, and an international move in record time. Now, living in Utah with two kids under two, 31-year-old Kalani and 24-year-old Asuelu are navigating married life and parenting with more than a little stress and anxiety in the mix.
On the second episode of TLC's 90 Day Fiancé: Happily Ever After season 5, Asuelu and Kalani headed out for a rare one-on-one date night at Kalani's request. But the romance of the evening quickly faded when Asuelu announced that he wanted to take a trip back to Samoa, leaving Kalani feeling "manipulated."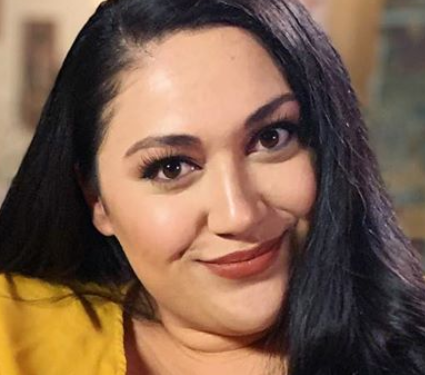 Asuelu told Kalani he wanted to visit Samoa again during their date
After his wife begged him to give her a break from nonstop time with the two little ones, Oliver and Kennedy, Asuelu finally took Kalani on a much-needed date. While he promised their night would be romantic, his date night choice was rather unconventional: axe-throwing.
Still, Kalani told 90 Day Fiancé producers that she enjoyed the one-on-one time, regardless. "When I told Asuelu that I wanted a romantic date, I thought maybe going to a movie and a nice little dinner," she said. "Definitely not axe throwing. But we're having a good time."
When Asuelu asked Kalani if she was enjoying herself, she assured him that she appreciated his efforts to listen to her needs. "You're listening to what I'm saying, that I want to spend more time with you, so thank you," the 90 Day Fiancé star said.
But the mood quickly shifted when Asuelu changed the subject to something more sensitive. "I think this is a really good time for us," he agreed. "But I'm a little nervous, because I want to tell you something."
Asuelu revealed that he wanted to take a trip to his home country soon to see his family. After all, he explained, his parents had only met the couple's older son, and he wanted them to meet little Kennedy as well.
"I feel, like, homesick," the 90 Day Fiancé star said to his apprehensive wife. "I miss my family back home. I want to go visit them, and I want to bring you and the kids, too, to Samoa."
Kalani worried about the cost of the trip
Kalani assured Asuelu that she wanted him to nurture a bond with his family. "If you're missing home, I want you to see your family," she said.
Still, there was another consideration to keep in mind: money. "But what I'm worried about is that the plane tickets alone will be, like, $3,000," the 90 Day Fiancé star reminded him.
What's more, Asuelu told Kalani that he expected the family to stay in a hotel or resort, which would be even more expensive. "I just want to make sure that we don't go there and spend everything we have," the 90 Day Fiancé star told her husband. Kalani wanted to make sure they wouldn't blow all their savings on one trip.
"I don't think it's a very smart move to go right now, financially," Kalani told TLC producers, "because Asuelu is only working part-time."
Asuelu reminded Kalani that they would have to bring cash and gifts, as per his cultural and family tradition, if they did visit his home country. "When we come to Samoa, we need to bring money, or something. At least something," he said.
That was another sticking point for Kalani, as she claimed her in-laws often demanded too many gifts from their American relatives. "I don't have the best relationship with Asuelu's family, because whenever they contact us, it's about money," the 90 Day Fiancé star complained. "And I will never send them the amount that they ask."
Kalani and Asuelu often disagreed on the terms of what would be an appropriate or adequate gift. "His family wants an extreme," Kalani explained. "They want cows and multiple boxes of things. I'm not going to buy you a frickin' cow, I'm sorry."
The '90 Day Fiancé' star wondered if her husband 'manipulated' her
Asuelu's wife tentatively agreed to keep discussing a possible visit. Still, the 90 Day Fiancé star made it clear that their nuclear family had to come first, before Asuelu's family. Reminding him of their priorities as a couple and as parents, she said, "We need to make sure the boys have everything they need, and we have everything we need, and then we can start helping other people."
"Don't worry," Asuelu said simply. "It's gonna be fine." He also promised his wife that he'd help her with the boys during the trip.
Kalani warned her husband that she wasn't willing to be the only one caring for the kids if they did go to Samoa. "If we get there, and you start going wherever and leaving me with the babies, I'll get on a plane and I'll take them home," the 90 Day Fiancé star said straightforwardly.
Despite her husband's promises, Kalani wasn't convinced yet. "Asuelu says that he will help with the boys if we go to Samoa, but he doesn't have the greatest track record with doing what he says," the 90 Day Fiancé star told producers. "There's just a part of me that feels like maybe it's a manipulation to just get us to go to Samoa."
Asuelu looked offended at his wife's pronouncement and assured her that wasn't the case. Preview clips of the rest of the season, however, suggest that Kalani and Asuelu's family will get into a fight or two—so it remains to be seen how things will work out if the couple ends up in his home country.