'90 Day Fiancé': Kalani Faagata Asks Asuelu Pulaa Not to 'Throw Her Under the Bus' in New 'Happily Ever After' Sneak Peek
90 Day Fiancé stars Kalani Faagata and Asuelu Pulaa struggled through the aftermath of their bitter fight during their road trip to California for their son's birthday party on a recent episode of TLC's 90 Day Fiancé: Happily Ever After.
Asuelu was still angry about the cancellation of their planned vacation to his home country of Samoa due to a measles outbreak that could have endangered the couple's two young sons, Oliver and Kennedy.
After lashing out at Kalani and her mom, Lisa Faagata, and even insulting American women in comparison to Samoan women, he called Kalani a "lying b*tch" for suggesting that he didn't help enough with the boys. Kalani's dad, Low Faagata, confronted Asuelu about his harsh words.
In a new sneak peek of an upcoming episode of 90 Day Fiancé: Happily Ever After, Asuelu apologized to his wife for his behavior. But he had another request for her, too.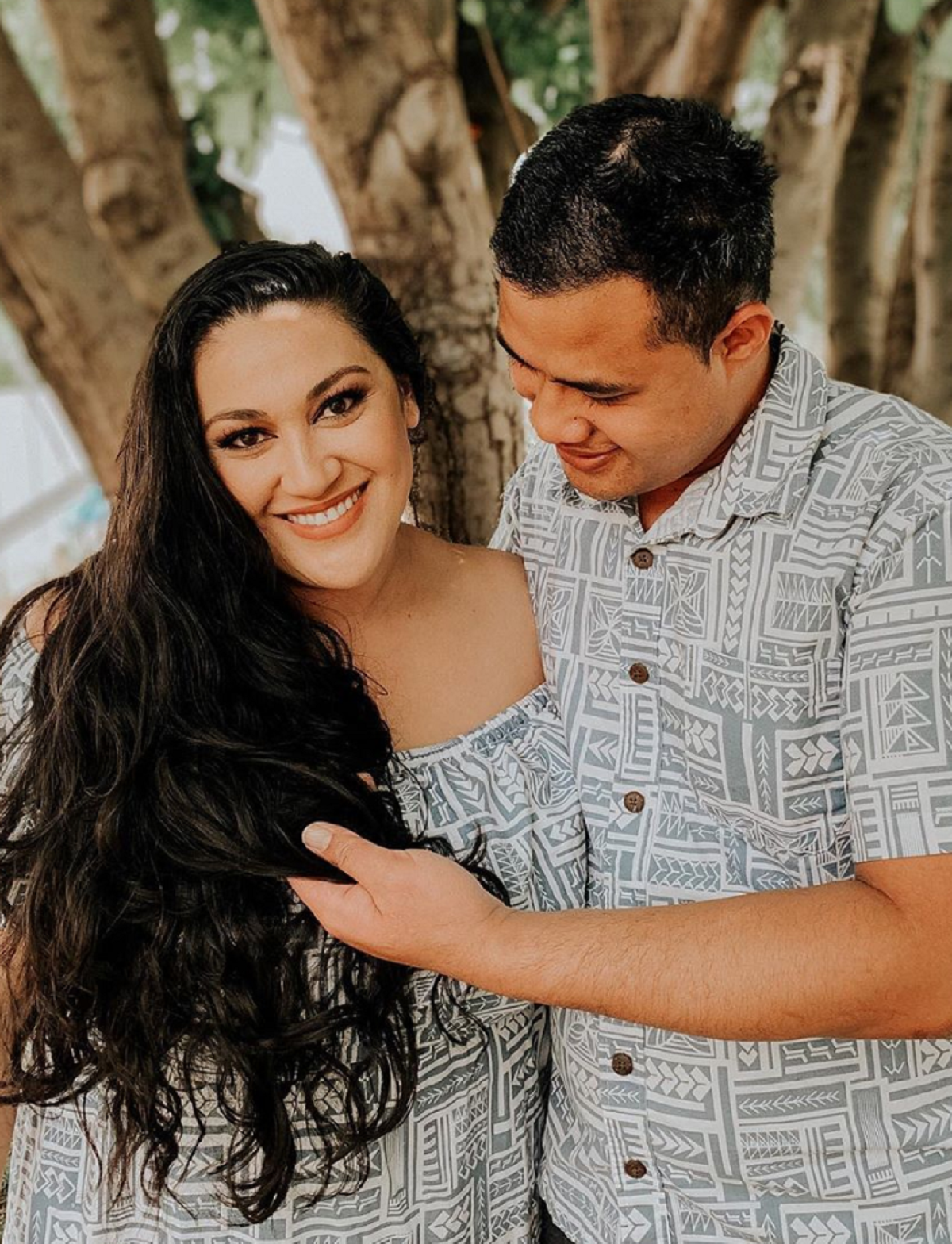 Asuelu asked Kalani to visit his family in Washington state
During a trip to the park with the kids, Asuelu finally apologized to Kalani for his harsh words towards her on their road trip from Utah to California. Kalani accepted her husband's apology, but she wondered aloud if his future actions would match his words.
While Asuelu said he was "happy and excited" that Kalani accepted his apology, he admitted that he was still desperate to see some of his family members.
"I still sad. I miss my family in Samoa. I feel homesick here," the 90 Day Fiancé: Happily Ever After star confessed.
And Asuelu had an idea about how he might start to feel a little better. He told Kalani that he wanted to visit his two half-sisters—who shared the same mom with him, but had a different father—in Washington state.
Asuelu explained that his sisters were born in American Samoa, which is U.S. territory, so they don't need a visa to be in the country. Right now, Asuelu's mom (who has a green card) was also in the U.S., living with one of his sisters.
The 90 Day Fiancé star hoped the trip would ease some of his homesickness. And he hoped that Kalani and the boys would accompany him, too. "I think that I really want to go with you to see my family in Washington," Asuelu told his wife.
RELATED: '90 Day Fiancé': What Happened After Asuelu Called Kalani a 'Lying B*tch?'
RELATED: '90 Day Fiancé': Asuelu Wants to Go to Samoa With Kalani and the Kids Despite a Dangerous Measles Outbreak
Kalani warned Asuelu that she wanted him to stick up with her in any conflicts
Asuelu told 90 Day Fiancé producers that he hoped the trip would help him feel more supported in the U.S. He often felt isolated in his new country, where Kalani had her entire family to back her up.
"I don't really close to my sister here in the U.S.," Asuelu admitted. "But I really want to make this relationship work. So there's some of my family to stand on my side."
Kalani agreed to accompany Asuelu on the trip to Washington. Still, she warned Asuelu that she expected him to support her if there were any conflicts or problems with his family. The 90 Day Fiancé star also worried that her husband would take off, as he had in California, at the slightest sign of a confrontation.
"I'll go to Washington," Kalani agreed cautiously. "But we need to be a team with things that happen. I need to know that you're not just gonna be throwing me under the bus, or any little argument we have, you're just gonna leave."
Asuelu and Kalani were on the same page, her husband assured her. "I will promise to you, I will not throw you under the bus, again and forever," the 90 Day Fiancé star told his wife. He quipped, "And I want you to be my bus driver. I will promise you that."
RELATED: '90 Day Fiancé': Kalani Faagata Fights With Asuelu Pulaa's Sister on the New Season of 'Happily Ever After'
The '90 Day Fiancé' stars hoped the trip would improve their relationship
Kalani and Asuelu came to a tentative agreement about the trip. But previews for the remainder of the season—which show Kalani almost getting into a physical fight with one of Asuelu's sisters—made their agreement a little ominous.
"I hope this trip is gonna go smooth and fine," Asuelu said.
"I just hope that you actually do what you say," Kalani retorted, clearly apprehensive about her decision.
For the moment, however, the 90 Day Fiancé couple seemed to have an optimistic outlook on the vacation.
"I still miss my family in Samoa, but taking trip to Washington to see my mom and my sister, it makes me feel less lonely," Asuelu said wistfully.
Kalani added hopefully, "Things have been really hard between us. Maybe this is the opportunity for us to reset things."