'90 Day Fiancé': Kalani Faagata Fights With Asuelu Pulaa's Sister on the New Season of 'Happily Ever After'
Asuelu Pulaa and Kalani Faagata of TLC's 90 Day Fiancé met when 31-year-old Kalani met 25-year-old Asuelu on vacation in his home country of Samoa. Kalani, who hails from Orange County, CA, was raised in the Church of Jesus Christ of Latter-Day Saints and planned to save herself for marriage. But when she fell head over heels for Asuelu, he and Kalani conceived a child.
Now, Asuelu and Kalani are a happily married couple and the proud parents of two young sons, Oliver and Kennedy. TLC recently announced that the couple would be appearing on the fifth season of 90 Day Fiancé: Happily Ever After, which premieres on Jun. 14.
Teaser trailers for the upcoming season reveal that there's trouble in paradise between Kalani and Asuelu—especially when it comes to the stress of parenting and conflicts between their families.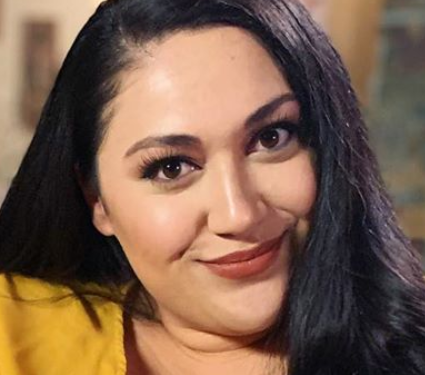 A teaser trailer for the new season of 'Happily Ever After' suggests that Kalani and Asuelu's family will face conflicts
In TLC's new trailer for 90 Day Fiancé: Happily Ever After, Asuelu's sister confronts Kalani for an unknown reason.
This won't be the first time that Asuelu and Kalani have faced family conflicts on their journey to wedded bliss. Kalani's father and several other family members had major doubts about Asuelu's motives for marrying Kalani on their first season.
In one clip, Kalani and Asuelu's sister nearly have a physical confrontation after Asuelu's sister tells her sister-in-law in no uncertain terms, "I already told Asuelu that I don't like you."
"I'm done," Kalani yells, throwing up her hands.
But Asuelu's sister stirs the pot, retorting angrily, "No, we're not."
"I don't want to have anything to do with it!" Kalani yells back, before family members have to hold Asuelu's sister back from charging her brother's wife.
Later, a stone-faced, miserable Asuelu watches his wife as she lets him know exactly what she would have done if his sister hadn't been held back. "If your sister would have touched my f***ing body, I would have dropped her. Period," Kalani exclaims.
Asuelu also doesn't seem to take Kalani's parenting stress seriously  
That's not the only thing coming between Kalani and Asuelu on the upcoming season of 90 Day Fiancé: Happily Ever After. While Kalani seems to be stressed and struggling with the challenges of parenting two young boys, Asuelu appears to write off her concerns as whining.
"Having two kids has been the most difficult thing I have ever done in my life," an exhausted-looking Kalani admits in one clip. "Nonstop screaming, nonstop, laundry, nonstop feeding."
But Asuelu seems nonchalant about Kalani's stress levels. "Mother's job is not really hard," the 90 Day Fiancé star claims as his wife stares daggers at him. "They're just looking after the kids and cleaning the house."
"I don't know if I can keep doing this anymore," Kalani admits—leaving a cliffhanger as to whether she's at the end of her rope about parenting, marriage, or both.
Fans had mixed reactions to the trailer
Of course, 90 Day Fiancé fans had plenty to say about how Kalani and Asuelu were doing as a couple.
Viewers have always criticized Kalani's husband for being immature and overly casual about serious matters, and this was no exception. "He seems mentally young," one fan argued on Instagram. "Which could be fun at times but when you need a man to be a man, it is going to be a challenge."
Meanwhile, others were on Asuelu's side—arguing that Kalani seemed controlling and got her family too involved in her marriage. "I can't stand Kalani," one critic wrote. "The way she treated him with 'MY' baby was rude. She was a first time mom so she didn't get it right all the time but she had her whole damn family breathing down his neck calling out everything he did wrong."
Still, other 90 Day Fiancé fans just thought the stress of having two young children so quickly would wear any couple down, no matter how much they loved each other. "Asuelu seems like a very good person," one viewer commented. "If she loses him, she'll regret it for the rest of her life. This is just a hard time for her having kids close together. It will pass and get easier. She's a good mom."