'90 Day Fiancé': Kalani Faagata Says Asuelu's Car Accident 'Was Really Important for Our Marriage': 'I Don't Want to Live Without Him'
'90 Day Fiancé' fans were shocked about Asuelu's car accident — and Kalani Faagata admitted it was important for their marriage.
90 Day Fiancé stars Asuelu Pulaa and Kalani Faagata are one of the most popular couples on the show. The two have been on the series for some time now and have slowly become fan favorites. Their recent appearance on 90 Day Fiancé spinoff, Happily Ever After, has made them even more famous.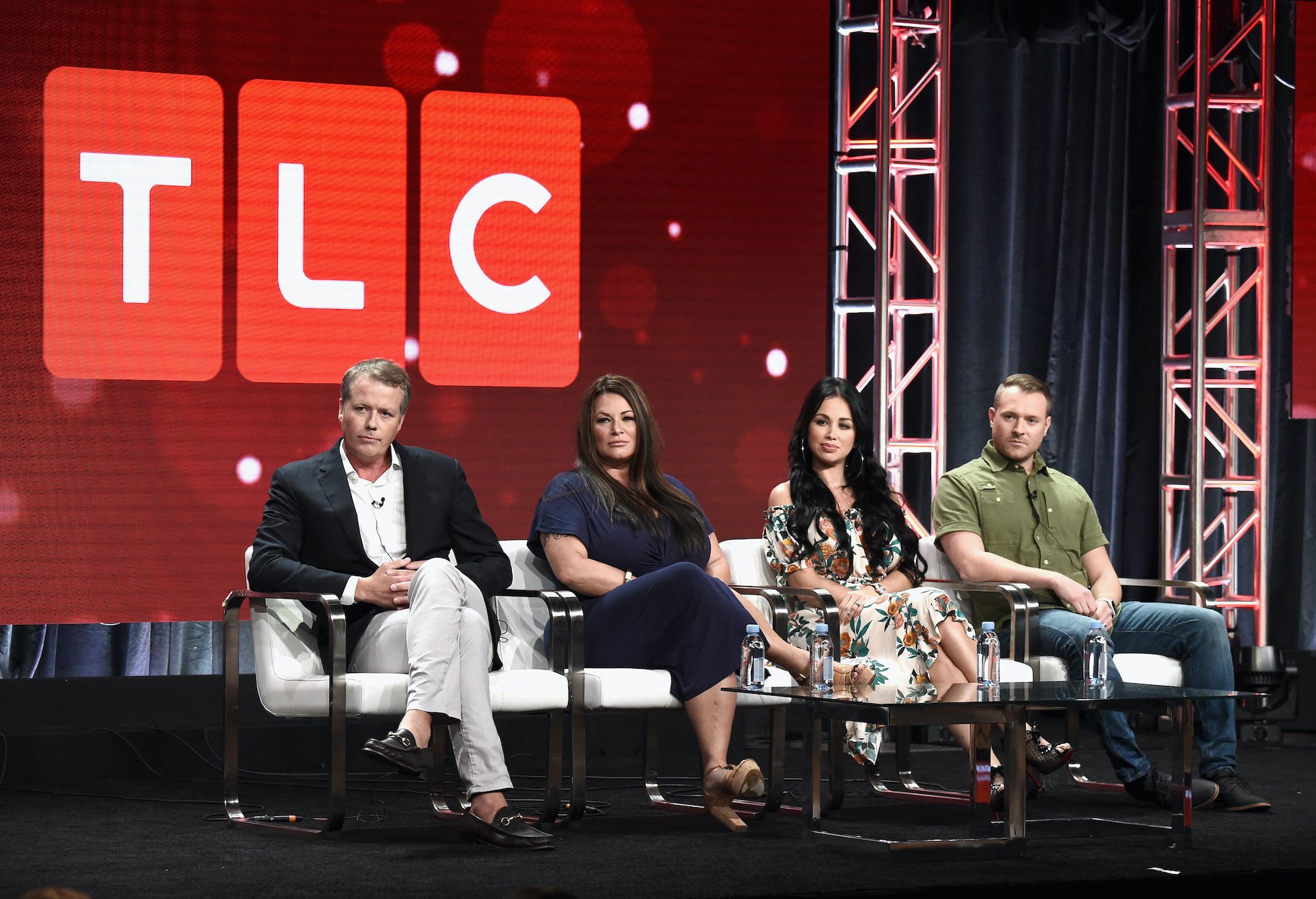 Recently Asuelu was involved in a car accident that resulted in his car getting totaled. Asuelu's wife Kalani said that the whole ordeal was an eye-opener for her and admitted that she didn't want to live without him. Find out more
Kalani and Asuelu met in Samoa
Kalani and Asuelu are somewhat of a TLC staple couple. The two have appeared in various spinoffs, including Happily Ever After, What Now, 90 Day Diaries, and Pillow Talk. The two met when Kalani first went to Samoa for a trip. She met Asuelu at the resort she was staying in, where he worked as an Activities Director.
Kalani said in one episode of 90 Day Fiancé that Asuelu "kind of semi stalked" her, which she found sweet. She said that her husband would watch over her when she was walking around or swimming. When the two met, Kalani was a virgin. They, however, slept together during her second trip, and it was then that she got pregnant with their firstborn son Oliver.
Oliver was born in 2018, and the following year they had Kennedy. Kalani and Asuelu got married in September 2018. The couple has since then had a rough time maintaining their marriage. In season 5, Kalani kicked her husband out of their home and explained that the fighting had escalated during quarantine partly because Asuelu wasn't adhering to social distancing protocols.
After the fight, Kalani booked Asuelu a one-way ticket back home, saying, "it's not working anymore." Not soon after, the couple had reunited with Kalani, saying they were still not OK, but were working things out for the sake of their kids.
Kalani considered divorce
On 90 Day Fiancé, Kalani had frequently mentioned that Asuelu wasn't pulling his weight around the house, from raising their two sons to working or cleaning. In one scene, Asuelu declared he doesn't want to do "women's work," implying that her work was easy. Kalani challenged him to help out if he thought the job was too easy. 
The argument ended in the b-word being thrown around. After Kalani complained that she wasn't happy anymore in her marriage, her father Low gave her some advice. Low told his daughter that she should think things through before continuing with the divorce talk.
He said, "you've got two boys now. They need their dad. You can't do that to them. If you didn't have boys, I wouldn't even bat an eye about it … Divorce is for people that gives [sic] up. I thought you were stronger than that". Low encouraged his daughter to give Asuelu more chances while still asking Asuelu to get his act together.
Asuelu's accident put things in perspective for the couple
In season 6, episode 7, Asuelu got into a car accident which ended up in his car getting totaled. The other driver in the accident had run a stop sign but accused Asuelu of driving too fast. Nonetheless, the accident led to Asuelu developing a fear for driving.
According to TV Insider, the accident put many things into perspective for Kehlani, who had just come from the divorce lawyer's office. Kalani said that the experience "was a wake-up call to clearly see what it is that I wanted."
Kalani said that she had thought about divorce many times before but reconsidered after thinking about the difference that a few seconds of the accident could have made on Asuelu. Asuelu also said that the accident helped him realize that he needs to "act better" and spend more time with his wife and kids.