'90 Day Fiancé': Kalani Faagata Says She Feels Like She's 'Battling a Teenager' When It Comes to Asuelu Pulaa In New 'Happily Ever After' Sneak Peek
Asuelu Pulaa shocked many 90 Day Fiancé fans during a bitter confrontation with his wife, Kalani Faagata, on a recent episode of the fifth season of TLC's 90 Day Fiancé: Happily Ever After.
Still angry about the cancellation of the couple's planned trip to Asuelu's home country of Samoa, Asuelu fought with Kalani and his mother-in-law, Lisa Faagata, during a road trip from Utah to California.
Asuelu argued that Kalani's job—taking care of their two young sons, Oliver and Kennedy—was "easy." He even called his wife a "lying b*tch" at one point. This led Kalani's dad, Low Faagata, to let Asuelu know in no uncertain terms that that behavior wasn't going to be tolerated.
Later, Asuelu took off, disappearing on a bus and locking himself in his room for most of his son's birthday weekend.
In a new sneak peek for an upcoming episode of 90 Day Fiancé: Happily Ever After, Asuelu and Kalani finally made amends after their major argument. Kalani accepted her husband's apology, but she admitted she still had reservations about trusting him.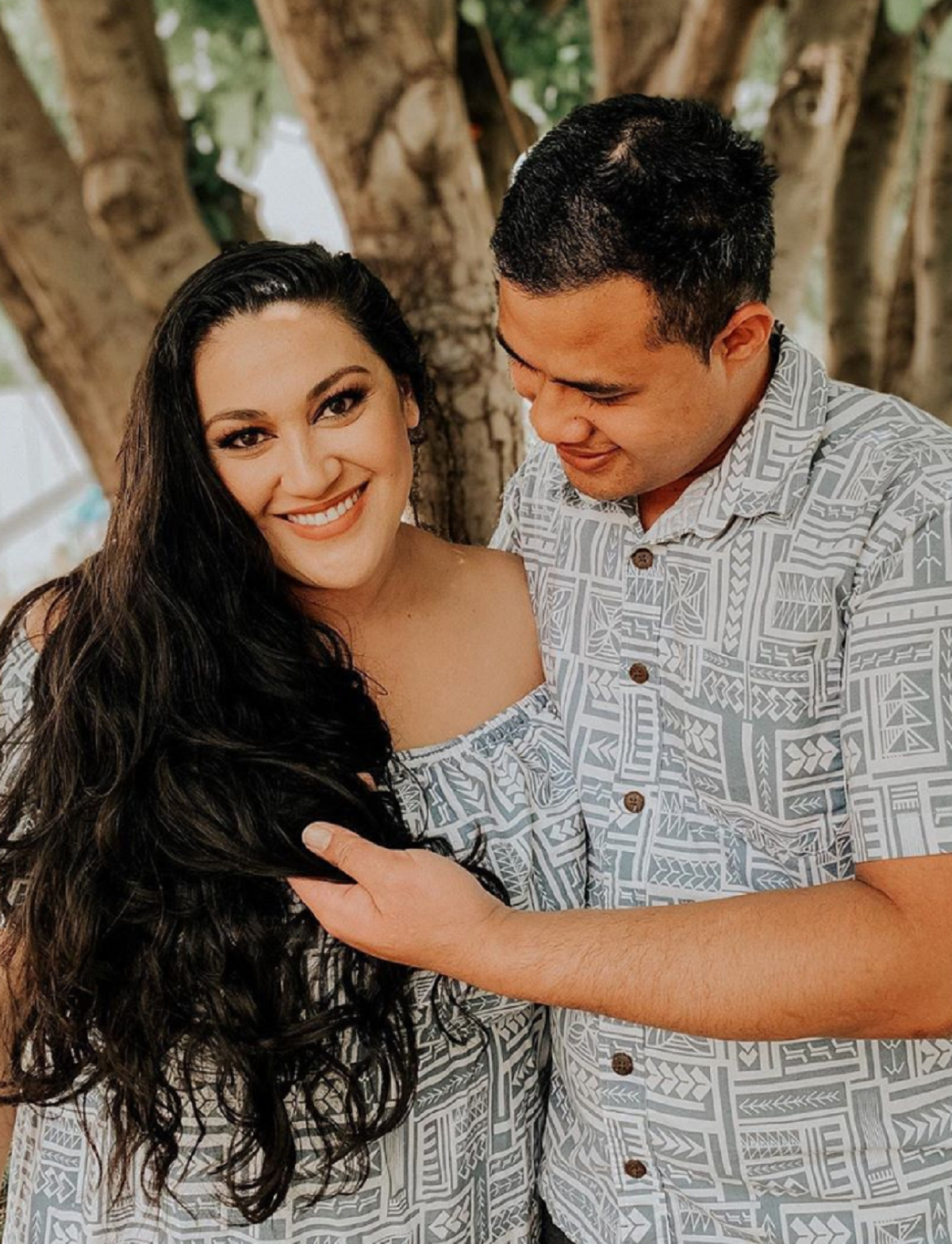 Kalani said she and Asuelu hadn't resolved their issues since their massive fight
In the 90 Day Fiancé: Happily Ever After sneak peek, Kalani and Asuelu took their two young sons to a local park in Utah.
Kalani explained that they'd returned from California, where they celebrated their older son's second birthday with her family, just a few days earlier. Since then, she and her husband had barely been on speaking terms. And she wasn't pleased with the fact that Asuelu had never come to her to apologize for how he'd spoken to her in the car.
"Lately we haven't really been talking much," Kalani admitted. "I mean, we haven't really had any kind of resolution since California. It's getting to the point where I just feel like I'm kind of battling a teenager."
As for Asuelu, he confessed that he knew he'd lashed out due to his bitterness about not being able to visit Samoa.
"In California, me and Kalani and Kalani's mom, we have a little disagreement," the 90 Day Fiancé star said, possibly downplaying just how bad the argument had gotten.
Of his harsh words towards his wife, Asuelu explained, "I was swear inside the car, because I was upset that we canceled trip to Samoa, and I really miss my family. But after I have a conversation with Kalani's dad, I told him that I really want to apologize to Kalani."
RELATED: '90 Day Fiancé': Kalani's Dad Threatens to Give Asuelu an 'A** Whooping'
Asuelu finally apologized to his wife
After Kalani's dad, Low, set him straight, Asuelu said he realized the error of his ways. He made good on his promise to Kalani's father, nervously broaching the subject of their argument.
"I want to talk about what happened in California," he said.
His wife looked surprised and relieved that Asuelu and Kalani were finally going to discuss the sensitive topic. "Well, I'm glad, because things are gonna keep happening if we don't talk about the actual problem," the 90 Day Fiancé star told her husband.
Reflecting on his choice to run off after their fight—with Kalani having to drive around the city to find him holed up at a local hotel—Asuelu admitted that he knew how immature and disruptive his actions had been.
"I think taking a bag and walk away from you is not a smart idea," the 90 Day Fiancé star told his wife. "I do know I really was so wrong when I say that woman in Samoa is better than you. And I'm so sorry."
Kalani told her husband that she hoped he would show real growth in the future
Kalani accepted Asuelu's apology. Still, she reminded him that actions speak louder than words. The 90 Day Fiancé star wanted her husband to match his actions to his apologies more in the future.
"Thank you for admitting that. That's progress," Kalani said. "But it doesn't mean anything if you don't do anything. That is one of the things that irritates me so much—you'll apologize, and then you'll just keep doing the same things."
Asuelu tried to shift the argument back to Kalani's behavior, replying defensively, "I mean, it's not only, it's happened to you."
But Asuelu's wife wasn't having it. "You're apologizing to me right now," she pointed out. "We're not talking about me, we're talking about you. You made an issue, and we're trying to fix it."
Kalani's husband actually seemed to accept that criticism, and he shifted back to discussing how he planned to change his behavior in the future. "I will show you I'm not gonna do that again. I learn from the past, and we just move forward," the 90 Day Fiancé star promised his wife.
Asuelu asked to give his wife a hug and kiss to make up. Kalani and Asuelu exchanged embraces and declarations of love, promising to come to a sort of truce and work on their relationship.
The 90 Day Fiancé star told TLC producers that he was relieved to resolve his issues with his wife at last—at least for the time being. "I feel very happy and excited because Kalani accept my apologies," Asuelu said.