'90 Day Fiancé': Kalani Faagata's Sister Wows Fans With Her Talent—and Shades Asuelu Along the Way
Kolini Faagata is best-known as Kalani Faagata's sister on TLC's 90 Day Fiancé and 90 Day Fiancé: Happily Ever After. But since first appearing on TLC, Kolini—along with her much-beloved dad, Low Faagata—has earned a cult following of her own.
Kalani's sister has over 150,000 followers on Instagram and a number of devoted admirers. But that didn't stop Kolini from being nervous when she recently uploaded a video in which she showed off her beautiful singing voice. Of course, she didn't miss the chance to (good-naturedly) get in a joke at her brother-in-law Asuelu Pulaa's expense.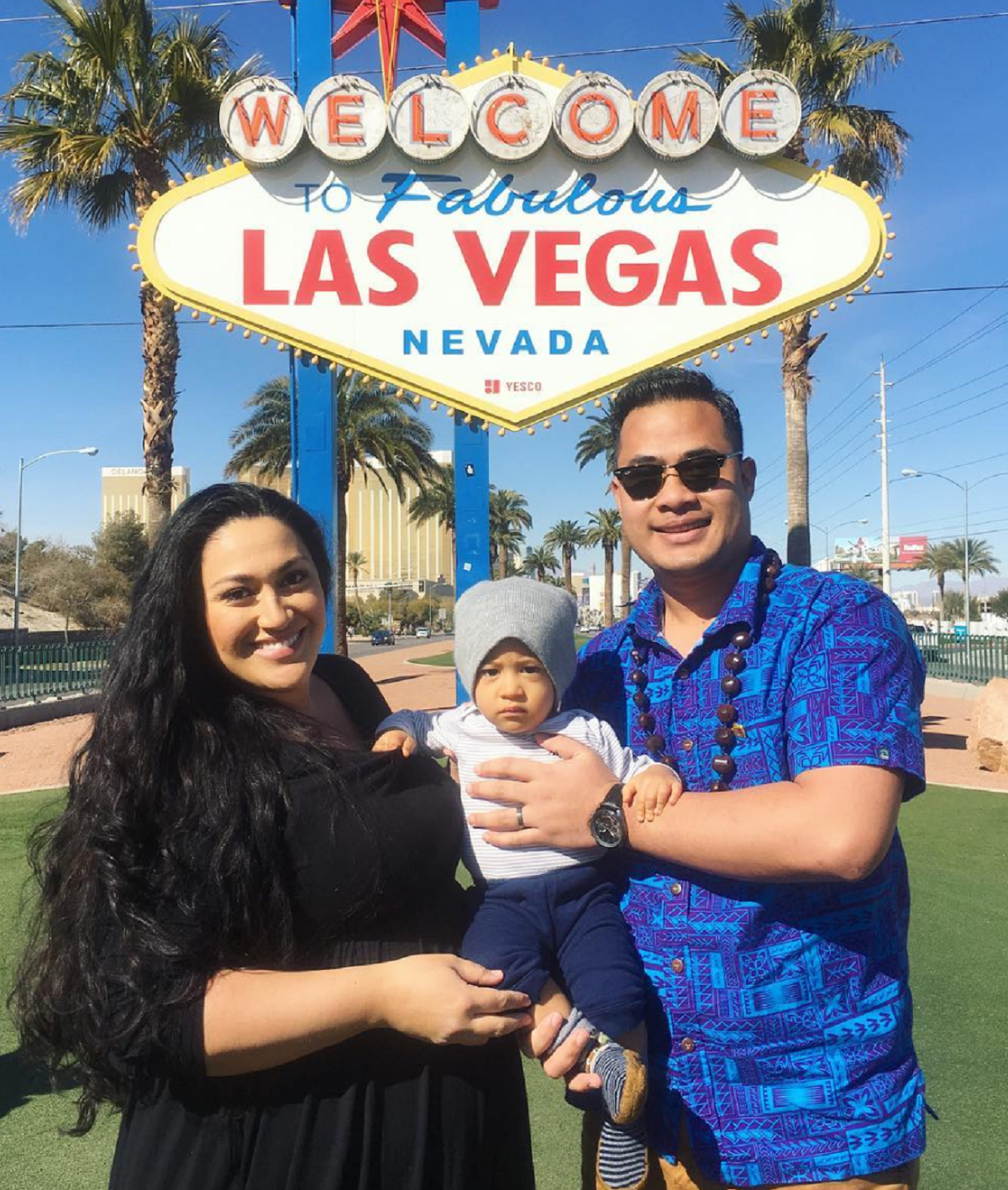 Kolini shared a video of herself singing on Instagram
Kolini, a 28-year-old photographer, has occasionally shared videos of herself singing. 90 Day Fiancé fans marveled at her talent and repeatedly asked her to post more. On Sept. 10, Kalani's sister honored the requests of her growing audience with a black-and-white video of herself singing "All I Want" by Kodaline with a karaoke machine.
The 90 Day Fiancé star admitted that, despite fans' enthusiasm for her vocals, she was incredibly nervous to be sharing the rare video of herself singing.
"Felt ballsy, might delete later," Kolini wrote in her Instagram caption for the video. "Posting these make me want to barf haha… BUT I get messages almost daily asking me to post more singing videos so here's one. I obviously get nervous even singing to my phone so ignore my faces and mess ups."
RELATED: '90 Day Fiancé': Kalani's Dad Threatens to Give Asuelu an 'A** Whooping'
'90 Day Fiancé' fans couldn't get enough of Kolini's gorgeous singing voice
90 Day Fiancé fans immediately flocked to the post to rave about Kolini's performance. Many called her voice "angelic" and "divine," while others encouraged her to audition for a talent competition like American Idol or The Voice and embark on a professional music career.
Kolini's Instagram followers begged her not to delete the video and assured her that she had nothing to be anxious about.
"You're literally perfect," one Instagram user wrote to Kalani's younger sister. "Don't let your anxiety sabotage yourself. Can't stop listening to this."
"I needed to hear that," Kolini replied gratefully.
"Believe in yourself," another fan wrote. "You have a beautiful voice. Keep singing."
Kolini's 90 Day Fiancé castmate, Cortney Reardanz, and Amanda Stanton—an alum of The Bachelor and Bachelor in Paradise—added their own compliments to the chorus of praise. Kalani and Kolini's parents, Low and Lisa, also chimed in with praise for their daughter from their joint Instagram account.
"I can't wait until you are here, so I can listen to you sing every day," they wrote to Kolini.
RELATED: '90 Day Fiancé': Asuelu Pulaa's Sister Argues That Kalani Faagata Is 'Controlling' Asuelu
The '90 Day Fiancé' star joked about Asuelu's employment status with followers
Of course, some 90 Day Fiancé fans couldn't help but crack a joke at the expense of Kolini's brother-in-law, Asuelu, with whom she's had obvious tension since the very beginning of his relationship with Kalani.
"Sounds great, can you serenade an employer to hire Asuelu with a song?" one 90 Day Fiancé viewer joked under Kolini's video.
"I'm a singer, not a magician," Kolini quipped in response, garnering dozens of likes and laughs from her followers.
Kolini is extremely protective of Kalani—as are Lisa and Low—so it's no surprise that she issued a bit of a jab at Asuelu. Kalani and Asuelu might still be together, but it's obvious that Kalani's family always keeps him on his toes.