'90 Day Fiancé': Kalani Is Disappointed With Asuelu (Again) in 'Happily Ever After' Sneak Peek
Kalani Faagata, a 31-year-old from Utah, and Asuelu Pulaa, a 24-year-old from Samoa, became parents early on in their relationship—very early. 90 Day Fiancé stars Kalani and Asuelu met during Kalani's trip to Asuelu's home country. The couple hit it off right away, and within two weeks of meeting each other, Kalani was pregnant.
Now, the couple shares two boys under two years old together. On the fifth season of TLC's 90 Day Fiancé: Happily Ever After, Asuelu and Kalani are navigating cultural differences around gender and labor, as well as the stress of parenting two kids while trying to keep their romance alive. Kalani wants more help, and more individual attention, from her husband. Meanwhile, Asuelu expects Kalani to take care of most of the cleaning and childcare without his help.
In a recent ET exclusive sneak peek of the upcoming June 21 episode of 90 Day Fiancé: Happily Ever After, Asuelu surprised Kalani with what he described as a "romantic date." But from the looks of it, the couple's ideas of romance might be very different.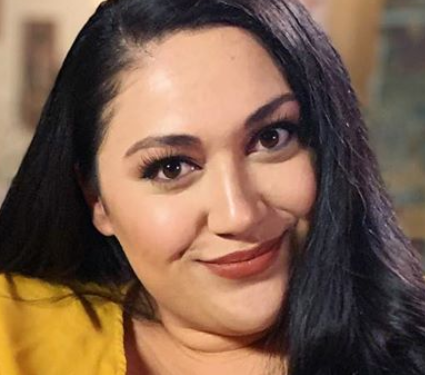 Asuelu said he wanted to take Kalani out to keep their bond strong
On an earlier episode of 90 Day Fiancé: Happily Ever After, Kalani admitted that she was frustrated with the scant amount of quality alone time she had with Asuelu. While her husband didn't seem too concerned about the couple's nonexistent dating life, Kalani said she was exhausted—both from the lack of help she got at home from Asuelu and from the couple's emotional distance from each other.
In a sneak peek of the upcoming episode, Asuelu decided to take his wife out to prove to her that their spark was still alive. "Kalani explained to me how important of me and her spending time together without the boys," the 90 Day Fiancé star said. "So, I will take my wife on a romantic date."
With a flourish, Asuelu knelt down in front of Kalani to offer her a bouquet of red roses. "Flowers for you. Smell it—that's the smell of my love," he joked, as Kalani dissolved into giggles. She seemed delighted as he presented her with a box of chocolates, saying: "This is the chocolate—that's the sweet of my love for you."
Kalani seemed impressed by Asuelu's effort, especially since she admitted to feeling neglected in the romance department. "I love you," she said on their way to the date. "I love you more," Asuelu gushed in response.
Kalani was thrilled on the way to her date with her husband
Kalani told 90 Day Fiancé producers that her mom, who recently moved in with the couple in order to help them out with childcare, was giving her some much-needed quality time with Asuelu. "Today, my mom will be watching Oliver and Kennedy so that I can finally have some alone time with my husband," Kalani explained.  
In the car, Kalani gushed about how thrilled she was to be spending childfree, one-on-one time with Asuelu. "I'm very excited," she said as they made their date to their date. "I have no idea where we're going on our date. It's supposed to be romantic, and that's all I know."
"I feel giddy," Kalani added with a smile." Asuelu admitted that he didn't know what that word meant, so Kalani explained, "Giddy is like, I just feel so fun and carefree."
It was clear that Kalani—who confessed on an earlier episode that she "didn't know how much more she could take" of the exhaustion she was feeling—had been craving a date for a long time. "Kalani and Asuelu," the 90 Day Fiancé star declared. "Lovers without children right now!"
The '90 Day Fiancé' star seemed disappointed with Asuelu's plans
Kalani accused Asuelu in a previous episode of being overly invested in his after-work sports teams and video games. So his choice for date night didn't exactly enthrall her.
"You ready, baby?" Asuelu asked his excited wife as they pulled into a strip mall for their big night out.
Kalani looked around, confused. "Where are we?"
Pointing to an axe-throwing destination, Asuelu revealed his big plans. "You see that? We're gonna throw some axes. What do you think?" he asked.
Asuelu's wife responded in disbelief, "That's your romantic date?" The 90 Day Fiancé star didn't say much more at first, but she looked visibly disappointed and confused by her husband's choice for their romantic evening—especially since they hadn't gone on a date in so long.
"Yeah, baby," Asuelu replied nervously, clearly hoping he hadn't upset Kalani as the preview clip ended.