'90 Day Fiancé': Kalani Reaches a Breaking Point With Asuelu on 'Happily Ever After'
90 Day Fiancé stars Asuelu Pulaa, 24, and Kalani Faagata, 31, first met when Kalani traveled from her home state of Utah to Asuelu's country of Samoa for a vacation. After a mere two weeks together, the couple had fallen madly in love. And Kalani, who was raised Mormon and had remained a virgin, decided to lose her virginity to her new boyfriend.
Kalani actually got pregnant on that trip, and the couple ultimately decided to get engaged and be together in the U.S. Since then, they've gotten married and become proud parents to another son.
Now, Kalani and Asuelu are one of the couples on the fifth season of 90 Day Fiancé: Happily Ever After. On the June 14 season premiere, they reflected on their struggles since becoming parents to two young children and getting married after such a short courtship.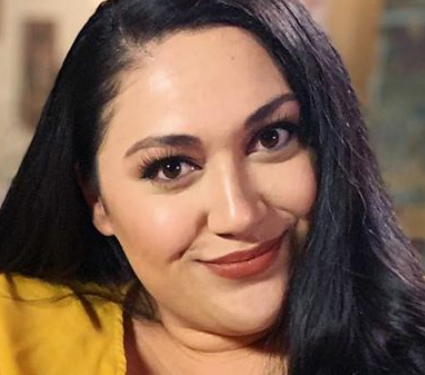 RELATED: '90 Day Fiancé': Angela Deem Gets a Sign That She Might Be Able to Have a Baby With Michael Ilesanmi
Asuelu and Kalani reflected on the unconventional beginning of their relationship
After reflecting on how quickly they'd gotten together, Asuelu and Kalani took a look back at their rollercoaster relationship on 90 Day Fiancé: Happily Ever After.
"My family did not support me in the beginning in my relationship with Asuelu," Kalani admitted, adding that her father had been especially wary of her younger fiancé.
Her dad, Kalani explained, had also grown up in Samoa—"a very male-dominated culture," she said. Kalani's sister was also slow to trust Asuelu and had been skeptical about his motives for pursuing Kalani.
What's more, Asuelu's parenting style didn't initially match up with Kalani's, in part due to cultural differences. "Asuelu had a lot of adjusting to do, moving from a small island to America," Kalani said on the season premiere.
"In Samoa, you not worry at all how you do with your kids, but here in the States, it's different," Asuelu explained.
Still, Kalani and Asuelu married soon after he arrived in the U.S. "We had a lot of challenges during our 90 days, but we still loved each other and decided to get married," Kalani told 90 Day Fiancé producers. And by their wedding day, she was already pregnant with their second child.
Kalani didn't think Asuelu helped enough with their two young children
As newlyweds and parents to two kids under two—two-year-old Oliver and six-month-old Kennedy—Asuelu and Kalani admitted they felt more than a little overwhelmed. Kalani was a stay-at-home mom to both kids. And while Asuelu was working during the day, she admitted she didn't often feel she had adequate support from him.
"Having two kids in two years has been the most difficult thing I've ever done in my life," Kalani confessed. "You don't sleep. You don't have time for yourself. You don't have time for your marriage."
And the stress, the 90 Day Fiancé star said, was straining their marriage beyond its limits. "We don't have time to enjoy each other. We don't really have time for anything other than the boys right now," Kalani complained.
Kalani's parents had recently moved in with them to help out. Asuelu wasn't happy about the change, but Kalani argued that he should have picked up the slack more to ease her stress. "I just wish that Asuelu would follow in their example and help out more with the babies and help out around the house," Kalani said.  
The '90 Day Fiancé' star wanted more time with her husband
The 90 Day Fiancé: Happily Ever After couple seemed at odds about how they wanted to approach parenting and their division of labor. On the first episode of the season, Kalani confronted her husband about her desire for more one-on-one time, date nights, and help with the kids.
"I have been doing so much by myself," she told Asuelu. "Having two kids is hard. There's two under two."
Asuelu, meanwhile, said that he wasn't used to being expected to take on childcare responsibilities. "Mother's job in Samoa is not really hard," he told 90 Day Fiancé producers—much to Kalani's chagrin." It's just looking after the kids, cleaning the house."
In addition to her concerns about not spending enough time together as a couple, Kalani worried that Asuelu was starting to "check out" of the marriage. "When Asuelu gets home from work, he typically will go straight to video games or straight to volleyball," the 90 Day Fiancé star explained.
"You have volleyball, I don't have anything," Kalani told Asuelu. "And there's nothing that we do, just us."
But her husband didn't see their relationship the same way. Asuelu insisted that he was doing as much as he possibly could, and added that he didn't date nights as important now that the couple had children. "I feel like I put my hundred percent contribution into the family," he told 90 Day Fiancé producers.
But Kalani didn't seem like she wanted to back down just yet. "If Asuelu refuses to change, I don't know if I can keep doing this anymore," the 90 Day Fiancé star admitted.