'90 Day Fiancé': Kalani's Dad Threatens to Give Asuelu an 'A** Whooping'
Kalani Faagata and Asuelu Pulaa fought bitterly during a recent episode of TLC's '90 Day Fiancé: Happily Ever After.' And after Asuelu called Kalani a 'lying b*tch,' Kalani's dad, Low, threatened to get physical with his son-in-law if he didn't shape up.
Kalani Faagata and Asuelu Pulaa have faced countless challenges in their marriage on the fifth season of TLC's 90 Day Fiancé: Happily Ever After. While trying to parent two kids under two, 31-year-old Kalani, who hails from Utah, and her 24-year-old Samoan husband, Asuelu, have continued to deal with their significant language barrier and many cultural differences.
Asuelu wanted Kalani to bring their two young sons, Oliver and Kennedy, on a vacation to his home country. But the 90 Day Fiancé couple had to cancel their plans due to a dangerous measles outbreak, especially among babies and young children, in Samoa.
On a recent episode of 90 Day Fiancé: Happily Ever After, the couple took a road trip to California to celebrate their older son's birthday with Kalani's family.
Along the way, Asuelu fought with Kalani and his mother-in-law, Lisa, about the differences between American and Samoan women. He even called his wife a "lying b*tch" during the argument. And Kalani's dad, Low Faagata—who is from Samoa himself—wasn't happy with his son-in-law's behavior, to say the least.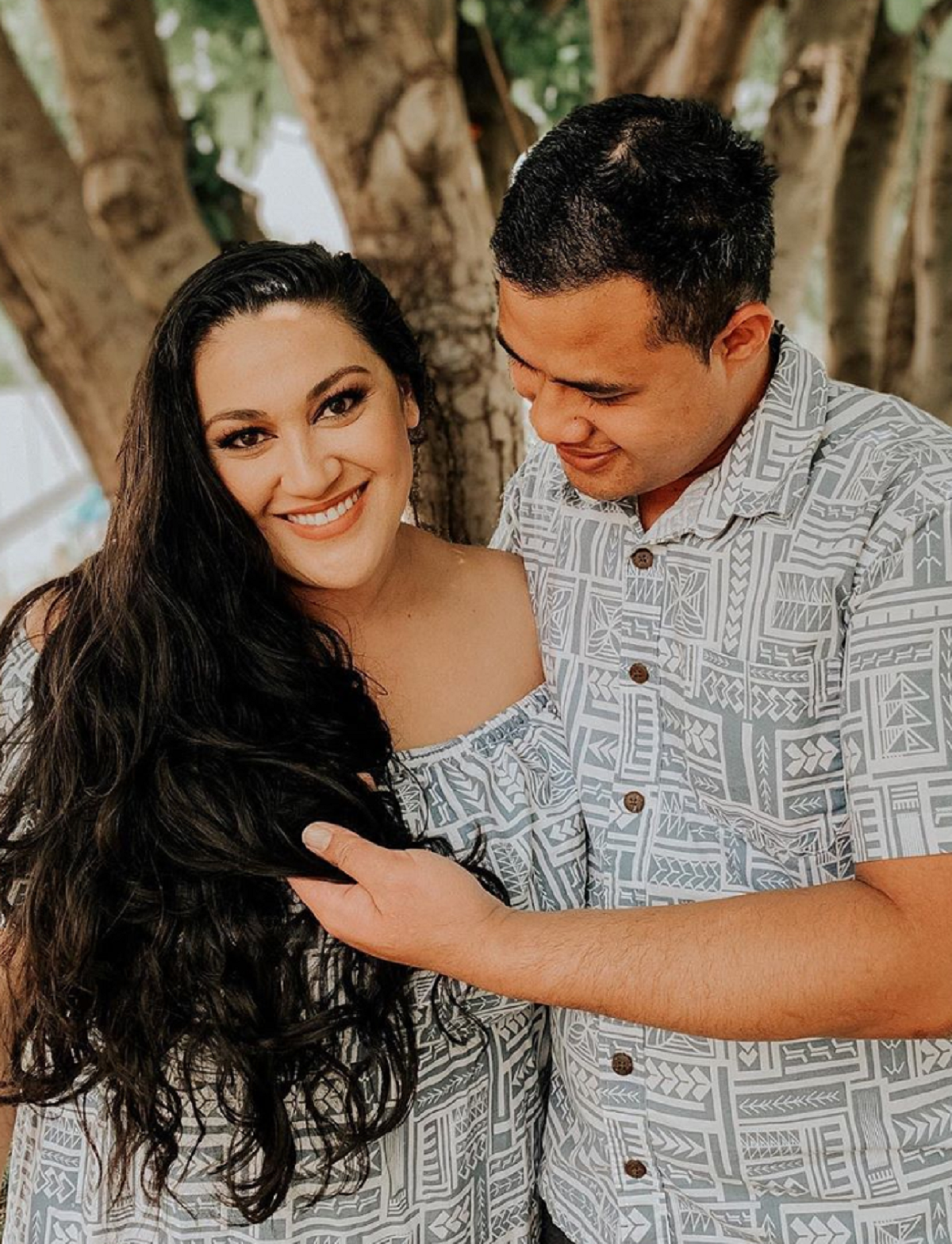 Kalani's mom warned her husband to stay calm despite Asuelu's behavior
After Kalani and Asuelu's fight broke out during the car ride from Utah to California, Asuelu jumped on the bus and headed to a different hotel. When Kalani found him and convinced him to return, the 90 Day Fiancé star refused to spend time with his in-laws or aid in the preparations for his son's birthday party.
At breakfast the next morning, Kalani sat down with her parents and sister for pancakes. Asuelu was nowhere to be seen, having locked himself in his room alone.
Kalani's dad, Low, asked Kalani and Lisa what had happened. Kalani sheepishly admitted that Asuelu had been "disrespectful" to both her and her mother during an argument.
Low wasn't amused with his son-in-law's antics. "I'm really starting to get p*ssed off now. Are you going to put up with that s*it?" he asked Kalani ominously. "Or do I need to step in?"
Kalani urged her father to stay calm and not get too angry at her husband, as she worried any more fights would upset the kids. "I don't want to ruin my son's birthday just to 'figure things out,'" she told her dad reluctantly.
Lisa, too, told her husband that he should keep his temper in check for the sake of the children for the rest of the weekend. "If Asuelu comes out of the room or is doing something you don't like, you have to stay in control," she told Low.
"I'll do my best," Low replied, clearly disgruntled.
Gently but firmly, Kalani's mom told her husband, "No, you will do it."
Low agreed, but he insisted that Asuelu apologize to his wife and daughter. "Well, I definitely think he owes you guys an apology," he declared.
Asuelu reluctantly showed up for his son's second birthday party
Low told 90 Day Fiancé producers that he had agreed not to cause problems during his grandson's birthday party. Still, when Asuelu refused to come out of his room all weekend, didn't help with the preparations for the event, and showed up at the party noticeably late, Low thought he might have to go back on his word.
"Out of respect for my wife and daughter, I'm going to keep my cool, so I don't ruin my grandson's birthday," he said. "But I'm not going to let anybody disrespect them. I'm going to set Asuelu straight."
Kalani tried to convince her husband to spend time with her family, but Asuelu refused. He told Kalani he was playing video games and didn't want to be disturbed again.
"You gonna listen to me say something bad to you if you talk again," he threatened Kalani.
"I'm just frustrated," his wife admitted.
"I don't care!" Asuelu shot back, which led Kalani to leave the room in a huff.
Kalani's father threatened to get violent with Asuelu if he continued down the same path
When Asuelu finally made his way out of his room to celebrate his son's birthday with Kalani's family and childhood friends, Low made a beeline for his son-in-law. Taking him aside so as not to disturb the others, Low let Asuelu know that his behavior wouldn't be tolerated.
"I don't care how you feel right now," Low told Asuelu. "You have to put your problems aside." After a brief but tense conversation, Asuelu agreed to make the most of the evening and not to embarrass Kalani anymore that night.
Despite his son-in-law's agreement, Low told 90 Day Fiancé producers that their next conversation wouldn't be so calm.
"I didn't like that Asuelu was in his room all weekend, acting like a little child," Low declared. "Normally, in Samoa way, it'd be my hands speaking my words. But, you know, I promised my daughter and my wife that I wasn't gonna make a scene."
In a determined voice, Low added, "But next time, there won't be no more talking. It'll be just straight a** whooping."