'90 Day Fiancé': Kenneth Breaks Down Crying About Armando and His Family In New Sneak Peek of 'The Other Way'
Kenneth Niedermeier and Armando, the first-ever gay male pairing on the 90 Day Fiancé franchise, quickly became one of the most talked-about couples on TLC's 90 Day Fiancé: The Other Way after the second season premiered on June 8.
Kenneth, a 57-year-old father of four from St. Petersburg, Florida, met 31-year-old Armando, from San Felipe, Mexico, in an online support group for gay dads. Armando, whose ex-wife tragically passed away in a car accident, is a doting father to his six-year-old daughter, Hannah.
Meanwhile, Kenneth has four adult children: 23-year-old triplet daughters Cassidy, Madison, and Taylor Niedermeier and a 26-year-old son, Bricen Neidermier. The 90 Day Fiancé star even has a grandson, three-year-old Cooper.
The couple seemed head-over-heels in love, and many 90 Day Fiancé fans immediately predicted their relationship would work out. But as Kenneth prepared to leave his job and family behind, sell his home, and move to Mexico to be with Armando, not everything was smooth sailing and excitement.
A new sneak peek of the June 15 episode of 90 Day Fiancé: The Other Way, "Heart My Broken," revealed his family's doubts and worries.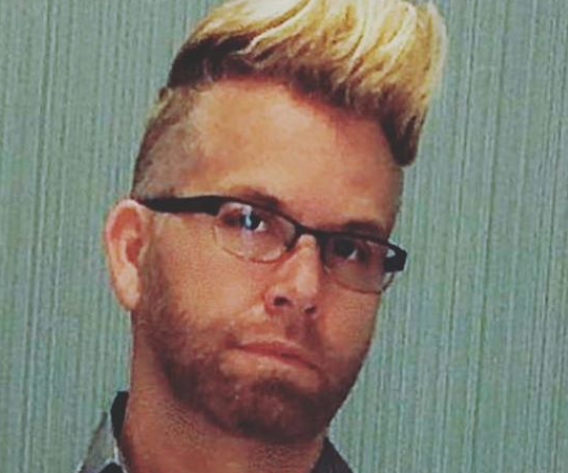 Kenneth told his kids that Armando's parents weren't aware he was coming
In the latest 90 Day Fiancé: The Other Way preview clip, Kenneth sat down for dinner with his kids to discuss his upcoming move to Mexico.
The 90 Day Fiancé star revealed that Armando, who previously came out to his family but was "pushed back in the closet" by their rejection of his sexual orientation, hadn't yet told his parents that he was planning to marry a man. They didn't even know that Kenneth was on his way to Armando's home country at all.
"So, do Armando's parents know about you?" Kenneth's daughter Madison's boyfriend, Joey, wanted to know.
"No," Kenneth admitted nervously as his kids murmured in concern.
Madison asked her dad, "What if you're not fully accepted and wanted by his family?"
Kenneth told 90 Day Fiancé producers that he knew how much he was risking by heading to a country for a man whose family had never met him—and didn't even know he existed.
"It's a little nerve-wracking and a little intimidating, because I don't know if they're going to accept me, accept us together," Kenneth admitted. "So it's going to be very scary, actually."
The '90 Day Fiancé' star hoped for the best
On the season premiere of the second season of 90 Day Fiancé: The Other Way, Kenneth reassured his very nervous fiancé that his parents would eventually come around and support him in the end. But Kenneth, whose somewhat conservative parents had accepted him for who he was, admitted that he didn't fully know what to expect from Armando's family, or from Mexico itself.
Armando, too, confessed that he worried about the homophobia that still persisted in some parts of Mexico. Growing up, he explained, he had always felt he'd had to be a "man" because of what he described as his country's "macho culture."
Kenneth's fiancé had even married his daughter Hannah's mother as a young man, in hopes that his sexual orientation would change over time. After he came out to his wife, she outed him to his family, who were upset at the news and never mentioned it again.
Still, Kenneth told his kids that he hoped Armando's family's minds would change once they saw the couple together. "Maybe we can change minds and show that love is love," the 90 Day Fiancé star said optimistically.
"Yeah, I know," one of Kenneth's daughters agreed. Still, she added that she was deeply concerned about her dad's well-being. "I worry about you guys," she admitted. "But I'm happy that you're happy."
Kenneth and his children broke down in tears about the big changes affecting their family
As Kenneth confessed his own doubts and concerns to his kids, he began to break down in sobs. His children, too, began crying as the reality of what was about to happen seemed to hit them.
The dad of four—who said he'd always been close with his children, and had even lived with his grandson under the same roof for Cooper's entire life—said that he was worried about leaving his own family behind in the U.S. Kenneth also worried about the prospect of his relationship with Armando falling apart if his family didn't ultimately come to accept his relationship with a man.
"For the last almost 27 years, I've been all about my kids," Kenneth said emotionally in the preview clip. "One of the biggest challenges for me leaving, and my family, is the unknown."
"If Armando's parents don't accept me, how happy is he going to stay?" the 90 Day Fiancé star wondered aloud. "How happy can I make him?"