'90 Day Fiancé': Kenneth Niedermeier and His Family Share a Heartbreaking Goodbye; Fans React
Kenneth Niedermeier, a 57-year-old grandfather and dad of four from Florida, and Armando Rubio, a 31-year-old single dad from Mexico, quickly became the fan-favorite couple on the second season of TLC's 90 Day Fiancé: The Other Way.
Armando's willingness to come out to his family for Kenneth, and Kenneth's willingness to leave his country and family behind to be with his future husband in Mexico, immediately had 90 Day Fiancé viewers sighing over their beautiful romance.
On the most recent episode of 90 Day Fiancé: The Other Way, Kenneth and Armando's fans had even more to tear up about as Kenneth bid a sad goodbye to his four adult children and his preschool-aged grandson, Cooper, whom he'd helped to raise since he was a baby. The 90 Day Fiancé star broke down in tears as he said his emotional goodbyes, and viewers broke down, too.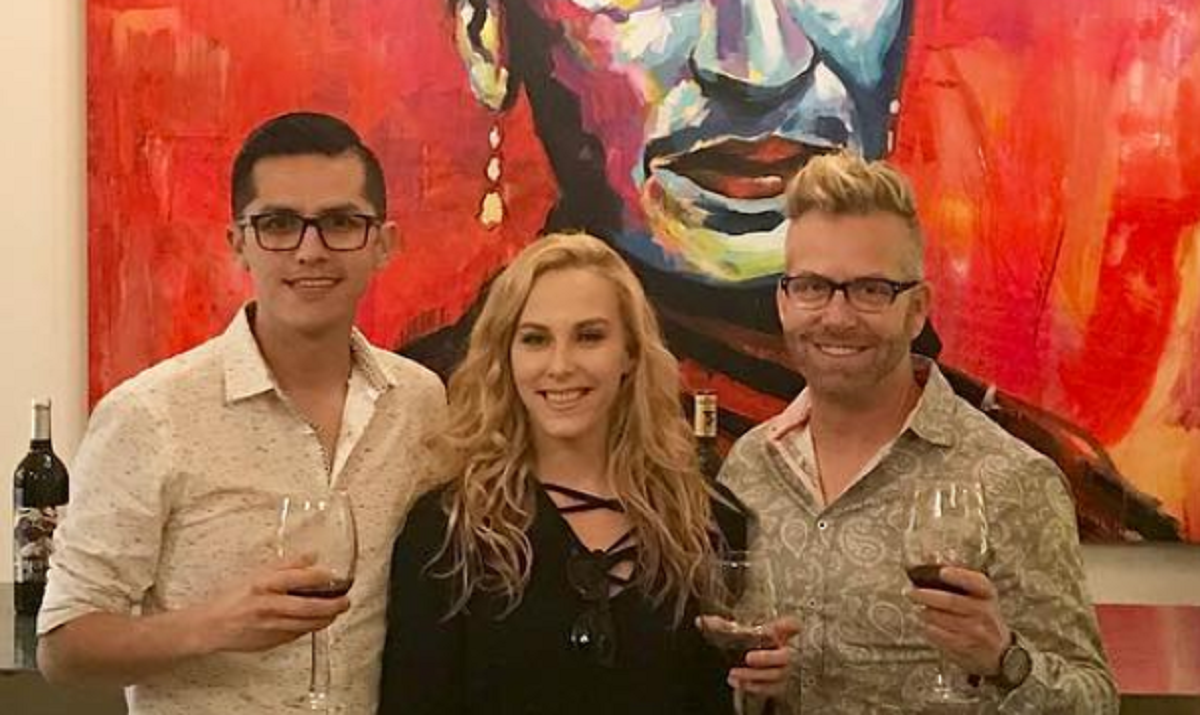 Kenneth said he was moving to Mexico 'on a wing and a prayer'
As Kenneth packed up the last of his things and headed to Mexico, he reflected on what a big risk he was taking for love. "I'm leaving my entire life of 57 years," the 90 Day Fiancé star said in awe.
He admitted to having more mixed emotions than he'd ever had before in his life. He was thrilled to be starting a new life with his soulmate, whom he met in an online support group for gay fathers. But he was also closing a chapter of his story.
"I do feel guilty leaving my kids and my grandson," the 90 Day Fiancé star said sadly. "I've never felt these kinds of emotions, like you're happy—so happy—but so sad at the same time."
"I might need psychiatric help after this," Kenneth joked through his tears.
Still, the 90 Day Fiancé: The Other Way star knew he was making the right decision at the end of the day. "I'm moving to Mexico on a wing and a prayer," Kenneth confessed. "But I really believe in my heart that, Armando and I, we're gonna make it."
The '90 Day Fiancé' star shared a tearful goodbye with his family
Outside his home, preparing to drive to the airport, Kenneth stopped to hug each of his children and his young grandson. His children seemed to share their father's mixed emotions about the move.
Kenneth's son, Bricen, told 90 Day Fiancé producers that he was happy for his dad, despite his sadness over his departure. "We're definitely happy for him, moving to be with somebody he loves," he said soberly. "But we're not gonna see him for a very long time."
The 90 Day Fiancé star truly broke down when little Cooper began to react to everyone's emotions during the poignant farewell. "Grampy is crying!" Cooper exclaimed.
"Yeah, because we're not gonna see Grampy anymore," Kenneth's daughter Cassidy explained.
"I love you, Coopy," Kenneth choked out through his tears as he hugged his grandson goodbye.
"He's sad!" Cooper declared as his grandfather climbed into his car and prepared to drive away.
"He's leaving, baby," Cassidy told him sadly. "He's going bye."
Before driving away for good, Kenneth stopped and broke down in anguished sobs. He admitted that the choice he was making was more painful than he'd anticipated. "I'm really sad about leaving my kids and Cooper," the 90 Day Fiancé star said. "I didn't think it would be this hard."
'90 Day Fiancé' fans flooded social media with love for Kenneth and his family
Under a TLC Instagram post about the memorable scene, 90 Day Fiancé fans chimed in with supportive comments for Armando and Kenneth, as well as Kenneth's family.
"I cried so hard during their goodbyes (Kenny and family)," one supportive viewer commented.
Another Instagram user praised Kenneth for his obviously wonderful parenting, writing, "This guy and his family are so precious. I seriously don't know how he got in that car and drove away."
Many 90 Day Fiancé viewers said they cried during the scene almost as much as Kenneth did. "The pain from having to say bye to your children is the worst," one commenter wrote. "This made me cry all over again."
Other fans pointed out that it was a bittersweet moment. After all, Kenneth was leaving to start a new chapter of his life with his soulmate. "After devoting his life as a single dad and single grandparent and seeing how much they ALL love each other he deserves to start a new life for himself," one viewer wrote.
Another fan was hopeful that Kenneth would be reunited with his children and grandson sooner rather than later. "It was so heart wrenching," they wrote of the scene. "I felt for Kenny and his beautiful family, but this is not going to be the end of it. I'm sure when Kenny and Armando gets situated, they would see or be united one way or another."
Even one of Kenneth's daughters chimed in under the post, writing sweetly in the comments, "Love my daddy. Such a crazy episode to relive."