'90 Day Fiancé': Kenneth Niedermeier Defends Tim Malcolm From Comments About His Sexuality
Kenneth Niedermeier of TLC's '90 Day Fiancé: The Other Way' recently took to Instagram to defend his castmate, Tim Malcolm, from fans who made derogatory comments about his sexuality.
Kenneth Niedermeier and his younger husband-to-be, Armando Rubio, from Mexico, recently made 90 Day Fiancé history by becoming the first-ever gay male couple on the TLC franchise.
The two dads met in an online support group for gay fathers, and 57-year-old Kenneth left his four adult kids and grandson back home in Florida to live with 31-year-old Armando and his six-year-old daughter in Mexico.
While Kenneth and Armando's love story plays out on the second season of 90 Day Fiancé: The Other Way, both men have been active on social media. Recently, Kenneth took to Instagram to share a photo of himself in his new home country.
Along the way, Kenneth defended his castmate, Tim Malcolm (who made a name for himself on 90 Day Fiancé: Before the 90 Days and 90 Day Fiancé: Pillow Talk), from ongoing comments about his sexuality.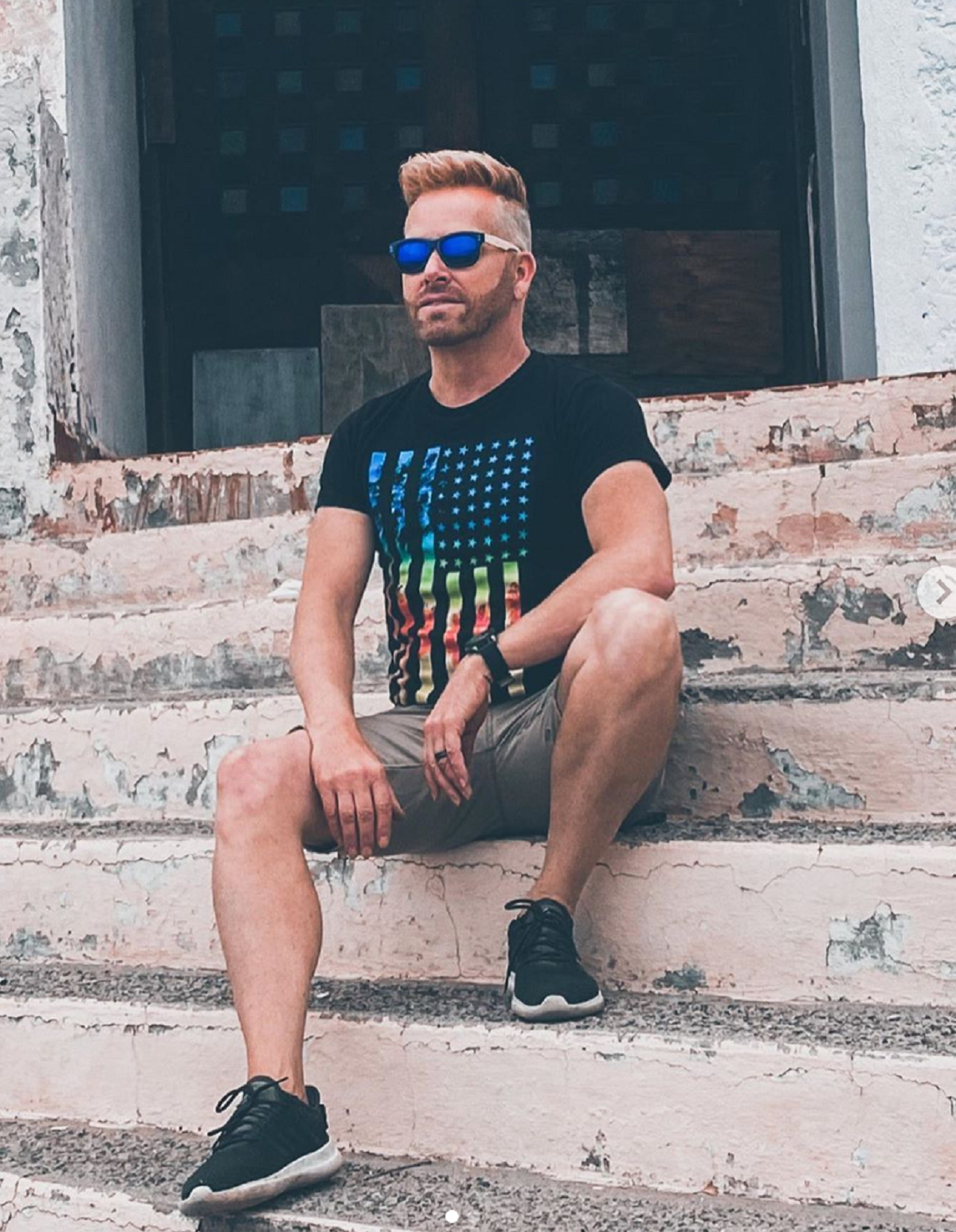 Kenneth shared a behind-the-scenes photo of himself in Mexico
Kenneth has often taken to Instagram during the second season of 90 Day Fiancé: The Other Way to share behind-the-scenes snapshots of his journey to love with Armando.
After his reunion with his husband-to-be in Mexico, some 90 Day Fiancé fans thought Kenneth seemed like a fish out of water—especially when he realized just how different his life in his new country was going to be.
But Kenny said the transition just took some time to get used to. After all, he lived in the U.S. for his entire life and in Florida specifically for many years. He'd also never lived away from his adult kids and had always shared his home with his preschool-aged grandson, Cooper.
Under a photo of himself in the middle of what looked like rural dirt roads in Mexico, Kenneth wrote, "Roads that lead me to a beautiful destination."
He added the hashtags "Love wins" and "Mexican beauty" to the post.
One fan said Tim should 'just come out'
Tim—who seems to have become friendly with Kenneth and has joked with him online about needing Kenneth's skin care regimen—added a joking comment under the serious snapshot.
"Nice pants," the 90 Day Fiancé star told Kenneth (referring to the long black pants that many fans had joked about him wearing in warm weather), adding shrug and laughing emojis.
"I knew you'd like," Kenneth joked in response.
One 90 Day Fiancé fan tagged Tim and wrote, "You need to just come out it's fine it's 2020," seeming to refer to Tim's love of fashion.
Tim has often been the target of comments, from joking to outright derogatory, about his gender expression and sexuality. His castmates Tarik Myers and Dean Hashim originally came under fire from some viewers for joking about Tim's allegedly "feminine" mannerisms on 90 Day Fiancé: Pillow Talk.
But Kenneth pushed back, arguing that Tim didn't have to conform to expectations in order to be straight (which he is).
"It's 2020, straight men can be fashionable, maintain themselves, free to be and act in any way they feel comfortable and themselves without judgement," Kenny wrote to the fan.
Other 90 Day Fiancé fans defended Tim as well. "How rude of you," one Instagram user wrote to the original commenter.
Another viewer pointed out the fact that Tim seemed comfortable with himself and certainly with gay friends, so if he was gay, he would likely have said so.
"Pretty sure he would have 'come out' by now if he was gay," they wrote in the Instagram thread. "Also…pretty sure he wouldn't have these GORGEOUS ex-girlfriends."
'90 Day Fiancé' fans took the opportunity to praise Kenny and Armando's relationship
Outside of the slight drama with Tim in the comments, many fans took the opportunity to gush about Kenneth's relationship with Armando. Armando and Kenneth have quickly become the fan-favorite couple this season on 90 Day Fiancé: The Other Way, with many fans rooting for their relationship to succeed.
"I just love you and Armando," one Instagram user raved. "You are good loving people who should be able to show your love for each other and your families to the world."
Another 90 Day Fiancé fan added similarly, "You and Armando are such a class act. Kind hearts and a love to be envied by all."
Others just hoped that Kenneth and Armando could one day be fully themselves in public without any fear.
"I can't wait for the day that Armando can hold your hand in public there, and not feel worried, that someone will hurt you guys!" one fan wrote hopefully.
One critic joked that the streets Kenny was standing on in the photo didn't look "fancy enough" for him.
But Kenneth insisted that nothing could be further than the truth. "Then keep watching the show because you pegged me wrong…where you have love, you have the perfection," he wrote poignantly.