'90 Day Fiancé': Kenneth's Daughter Hints On Instagram About How Her Dad's Relationship With Armando Turned Out [SPOILERS]
Kenneth Niedermeier, a 57-year-old dad of four from St. Petersburg, Florida, is making headlines (and 90 Day Fiancé history) on the second season of TLC's 90 Day Fiancé: The Other Way—which premiered June 8. Kenneth and his 31-year-old husband-to-be, Armando (who hails from San Felipe, Mexico, and is a dad himself, to six-year-old daughter Hannah) are the first gay male couple on the 90 Day Fiancé franchise.
On the season premiere of 90 Day Fiancé: The Other Way, Armando and Kenneth opened up about coming out, Kenneth's big impending move to Mexico to be with "the love of his life," and their fears about how Armando's more traditional family will react to the news.
But on social media, one of Kenneth's 23-year-old triplet daughters, Cassidy Niedermeier, hinted that the ultimate outcome of her dad's relationship with Armando was a fairytale ending.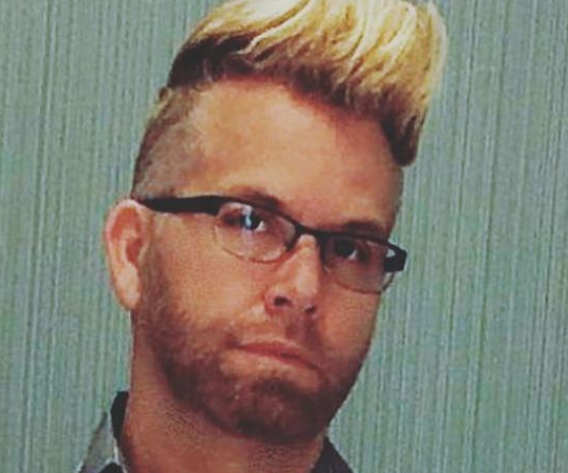 Kenneth opened up about leaving his entire family behind for Armando on the season premiere
On the season 2 premiere of 90 Day Fiancé: The Other Way, Armando worried about coming out of the closet to his parents—for a second time, no less, as they'd rejected his sexual orientation the first time he tried to tell them. Meanwhile, Kenneth fretted about the possibility of encountering homophobia in Mexico.
Most of all, though, Kenneth worried about leaving the rest of his family behind to be with his soulmate in his home country. One of his triplet daughters, Madison, even lived with him in Florida, alongside Kenneth's three-year-old grandson, Cooper.
"The hardest part about leaving is leaving my daughter Madison and my grandson Cooper," Kenneth told 90 Day Fiancé producers emotionally. "I've helped raise him. He has my heart. I've never lived apart from them all of their lives."
And while Kenneth's daughter told him she understood his decision, she admitted to feeling somewhat "abandoned" by her dad.
Just two weeks before his big move, the 90 Day Fiancé star told TLC producers that he was all too aware of the huge sacrifice he was making for one man. "Being away from my family, that's going to be very difficult for me, because I love them very much. We're very close," Kenneth said with tears filling his eyes. "I've never moved and left them behind."
The '90 Day Fiancé' star said the sacrifice was worth it
It was clear that Kenneth and Armando had a powerful connection—leading them both to take huge risks, like leaving their jobs, businesses, and families to be together.
"I never thought I would move to another country or do anything like that," Kenneth admitted. "But I'm ready to go to be with Armando, to be with my love. The time is now."
And when Kenneth's real estate agent warned him that he might want an "exit plan" in case things in Mexico went sour, the 90 Day Fiancé star seemed more than confident about his decision. "I'm going into it with my heart, and I'm going into it head-on, and I'm going into it for life," Kenneth said on 90 Day Fiancé: The Other Way. "It's a done deal, and I'm confident."
Gushing that love was a "powerful thing," Kenneth added, "I've given up so much to be with Armando. But he is worth everything."
One of Kenneth's daughters posted about Kenneth living in Mexico with his soulmate
Kenneth's daughter Cassidy commented on a recent trailer for 90 Day Fiancé: The Other Way, "Seriously so excited to see my dad's story."
It looks like Kenneth's kids are fully on board with his foray into reality TV—and his love story with Armando. "Can't wait to see my dad's story unfold. So excited!" Kenneth's daughter Taylor Niedermeier wrote in the comments of the same Instagram post.
And it looks like Cassidy revealed that Armando and Kenneth were, in fact, now married and doing well together in Mexico. Her Instagram reveals visits to Mexico with her father, as well as snapshots of herself with her dad's husband in his home country.
On April 28, Kenneth's daughter gushed about her dad and his husband—hinting that they were now living happily in Mexico together.
"Seriously missin my daddy….😢 can't believe you moved to Mexico almost 5 months ago," the 90 Day Fiancé: The Other Way star's daughter wrote in an emotional Instagram post. "Life is not the same around here w/ out you, I miss seeing your face and hearing your voice all the time."

Again referring to her dad's happiness with Armando, her post continued, "Literally in tears right now writing this, my daddy is my best friend and although I am so happy he's livin' his best life in Mexico with the love of his life, my heart isn't the same without him around."
It appears, at least from this post, that Armando and Kenneth overcame their hurdles as a couple and made it to the other side together. But we'll have to keep watching their season to see just how the May-December 90 Day Fiancé pair made things work.