'90 Day Fiancé': Kenneth's Future Husband Armando Reveals That He Married His Daughter's Mother Even Though He Knew He Was Gay
Armando and Kenneth Niedermeier recently made 90 Day Fiancé history by becoming the first-ever gay male couple on the TLC franchise.
On the recent season premiere of the second season of TLC's 90 Day Fiancé: The Other Way, 31-year-old Armando—from San Felipe, Mexico—opened up about what it was like to grow up gay in a more traditional cultural setting. Kenneth's future husband also revealed why he got married as a young man to his daughter's mother, even though he already knew at the time that he was gay.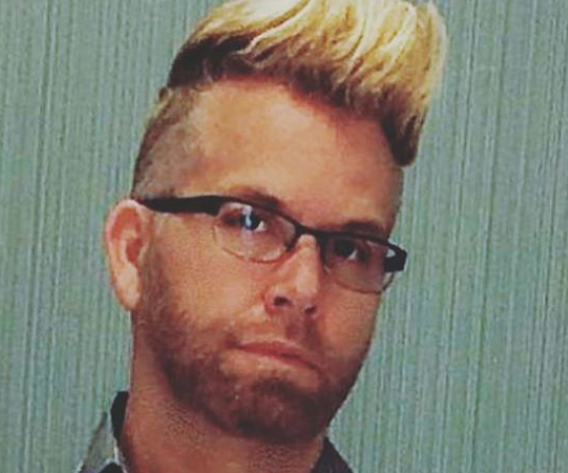 Armando opened up about marrying his daughter's mother as a young man
Armando, a pet resort owner, grew up in a small town in Mexico with his parents and three sisters. The 90 Day Fiancé: The Other Way star said his family was close, and he even ran his business and lived on their property.
The 31-year-old was also a proud dad. Kenneth and Armando originally met in an online support group for gay fathers. "I have a six-year-old daughter, Hannah. She is the sweetest girl ever," Armando gushed.
His fiancé, 57-year-old Kenneth from St. Petersburg, Florida, had his four (now adult) children through in vitro fertilization with a female friend. Meanwhile, Armando's road to fatherhood was a bit different.
"My first relationship was with Hannah's mother," Armando revealed. "Even though, at a very young age, I knew I was gay, given the macho culture I was brought up in, I wanted to have a relationship with a woman. And I thought that this was the only possible way that these feelings could go away and I could be a man."
Getting emotional about his past, Armando said he finally felt he had to come clean with his wife. "After we had been married for about eight years, I decided to tell Hannah's mother that I was gay," the 90 Day Fiancé star said as tears filled in his eyes.
And, of course, his wife was heartbroken by the news. "When I first told her, she was kinda lost," he said sadly. "She definitely cried about it."
The '90 Day Fiancé' star said his family 'pushed him back in the closet'
The 90 Day Fiancé star's coming-out process was anything but smooth. Armando's wife was actually the one who initially told his parents that he was gay.
"The day after I told her," he said of Hannah's mom, "she actually called my mom into the room, and she told her. My mom just started bawling, and she would say, 'Oh no, my son isn't gay. You know, he can't be. He's married.'"
After that day, Armando's family never discussed his orientation again. He never felt comfortable speaking about it, and they never brought it up. "I was pushed back in the closet, and we haven't touched the subject since then," he said.
Still, Armando and his wife broke up because of the revelation—just before tragedy struck. "After I came out to my wife, we decided to separate," Kenneth's fiancé shared. "Two or three months later, she passed away in a tragic car accident."
Armando got choked up again as he reflected on his estranged wife's death. "She was my best friend, so that was very hard," the 90 Day Fiancé star said. "To become Hannah's mother and father, it was definitely a challenge to get used to."
Armando revealed that his family wasn't even aware of his relationship with Kenneth
Now, though, several years later, Armando said he'd finally met his soulmate: Kenny. "He's a very caring person," the 90 Day Fiancé star said of his future husband, explaining that they'd chatted for about a year before they met in person.
And as soon as Armando met Kenneth in person—while the dad of four was at a wedding in California—he knew he was the one. "I was very nervous, but right when I saw him, he was better than I expected," Armando gushed.
What's more, their 26-year age difference didn't bother him at all. "Many people might see that as weird, but I think that makes our relationship unique, different, and special," Armando said.
Still, Armando had never come out again after that harrowing first confession. His family, he revealed, didn't even know about Kenneth's impending permanent move to Mexico. In just two weeks, the couple would be moving four hours away, to a different city in Armando's home country.
"I told my parents that a documentary was being filmed about life in Mexico," Armando said of his fears about coming clean to his family. "I didn't tell them that a film crew was coming to document Kenny and I coming together."
Armando and Kenneth were worried about being accepted as a couple in their new home together. "The culture here in Mexico is not as accepting of same-sex couples," Armando explained. "It's more of that macho culture of, you have to be a man."
The 90 Day Fiancé star added that he felt "overwhelmed" by the prospect of coming out all over again—especially since he'd already been through the painful process once before and had felt rejected. "I have to tell them that I'm definitely gay, that I'm moving away, that I'm moving away to be with a man, and that I am taking Hannah with me," Armando declared.
Kenneth gave Armando the courage to tell his parents the truth, once and for all
During a video chat with his fiancé, Hannah's dad opened up about his understandable fears. "It's really hard to come out even one time, so here, having to do it a second time, I'm worried and I'm scared," he told Kenny.
But his American husband-to-be reassured him that, in the end, all would be well. "You know what? In the long run, you're their son, they love you, and they're gonna rally around you," Kenneth assured Armando.
"That's what I'm praying for," the 90 Day Fiancé star said hopefully.
And while Armando knew that telling his parents wouldn't be easy, he also knew it was the right thing to do—especially given everything Kenneth was sacrificing for their relationship. "Kenny is giving up everything he knows," Armando said in awe. "He's leaving his country for me, so I only consider it right to come out to my family and do what I have to do to get to him as well."