'90 Day Fiancé': Kobe Wants Emily to Stop Breastfeeding, Says He Can't 'Share Breasts' With Their Son
Kobe and Emily's infamous disagreement over Emily breastfeeding their son, Koban, will finally air in the May 15 episode of 90 Day Fiancé Season 9. Fans caught wind of the relationship's red flag in a preview of the season, in which Kobe said he "can't be sharing breasts" with his son. Now, fans can see more of Emily and Kobe's breastfeeding conversation — plus, Emily's parents' thoughts on the matter.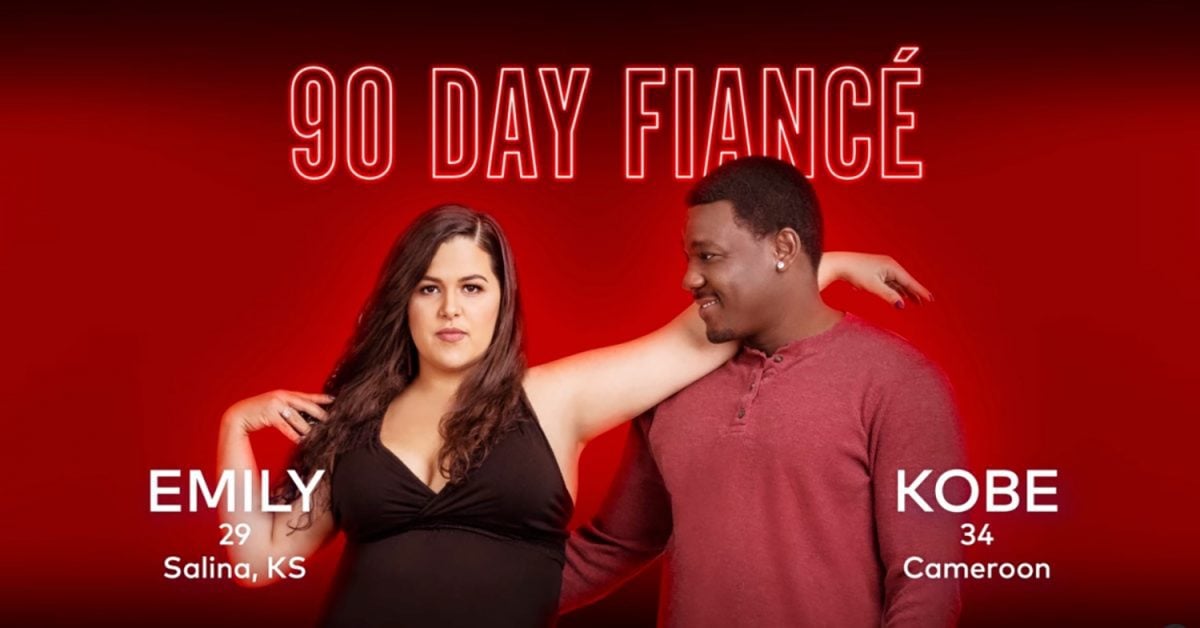 '90 Day Fiancé' Season 9's Emily raised her and Kobe's son in the U.S. while Kobe waited for visa approval
Emily, 29, and Kobe, 34, met at a nightclub in China, where Emily had been an English teacher. Their relationship began as a one-night stand but quickly turned into a whirlwind romance. The two got engaged, and Emily found out she was pregnant with their son. She headed back to Salina, Kansas, while Kobe stayed behind to await his visa approval.
Unfortunately, delays in the approval process caused by the coronavirus (COVID-19) pandemic meant that Emily would have to welcome Koban to the world on her own. Kobe and Emily spent two years apart while Emily raised Koban at her parents' house.
In 90 Day Fiancé Season 9, Kobe finally moved to the U.S. to be with his family. He met his son for the first time in episode 4, a heartwarming moment that brought Kobe to tears.
"Getting to meet Koban for the first time, I couldn't take it. He was just so sweet. I'm a dad just because of him. It was just a very beautiful moment," he told the cameras.
Kobe says he wants Emily to stop breastfeeding Koban
Now that Kobe has reunited with his family, he's ready to make some changes to their lifestyle. In a 90 Day Fiancé preview clip shared by People, Kobe tells Emily that she needs to wean Koban off breastfeeding. However, Emily disagrees.
"Babe, you've been breastfeeding for like, 17 months," Kobe tells her in a confessional. According to Kobe, the norm in his country is to stop breastfeeding at "eight, nine, 10 months."
"It's rare to see a mother breastfeeding at even the age of 1 year old," Kobe says during a conversation in their living room. "We're talking about my son."
"Our son," Emily corrects him.
Back in the confessional, Emily defends herself by saying that breastfeeding creates a bond between mother and child, and Kobe may want that bond.
"I'm not going to take that away just because you're here," Emily tells Kobe.
Kobe later shares another reason why he wants Emily to stop breastfeeding: it will affect their sex life.
"I can't be sharing breasts with my son," Kobe reveals. "I don't want to sound selfish over here, but that's just the truth."
Emily's parents find Kobe's breastfeeding comments 'disappointing'
Thankfully, Emily has support from her parents in the discussion. Her father, who chats with the couple in the living room, says "the longer, the better" regarding breastfeeding and adds that Koban seems perfectly fine at this age.
In a confessional, Emily's father says he thinks Kobe is "wrong completely," while her mother adds that she's "disappointed" in Kobe.
"I mean, it's perfectly natural for Emily to want to do what she needs to do to pump the milk," her dad says.
Will Emily take Kobe's advice on breastfeeding? Fans will have to watch the newest episode to see how the couple resolves this.
90 Day Fiancé airs on Sundays at 8 p.m. ET on TLC. Stay tuned to Showbiz Cheat Sheet for more updates.
RELATED: '90 Day Fiancé': Kobe Tries to Justify His Comments About Emily's Weight