'90 Day Fiancé': Larissa Dos Santos Lima Announces Upcoming Plastic Surgery; Fans Debate Her New Look
Larissa Dos Santos Lima has recently undergone one of the most drastic makeovers in 90 Day Fiancé history.
After her divorce from Colt Johnson and her breakup from her (now on-again) boyfriend Eric Nichols, Larissa lost a significant amount of weight. She also underwent several cosmetic procedures, from lip fillers to cheek implants, and exclaimed that she wanted a "stripper's body" on the fifth season of TLC's 90 Day Fiancé: Happily Ever After.
Most recently, the 90 Day Fiancé star announced that she would soon be launching an OnlyFans account for adult content. Larissa recently took to Instagram to share the results of her new look—and to share a few details about another upcoming surgery.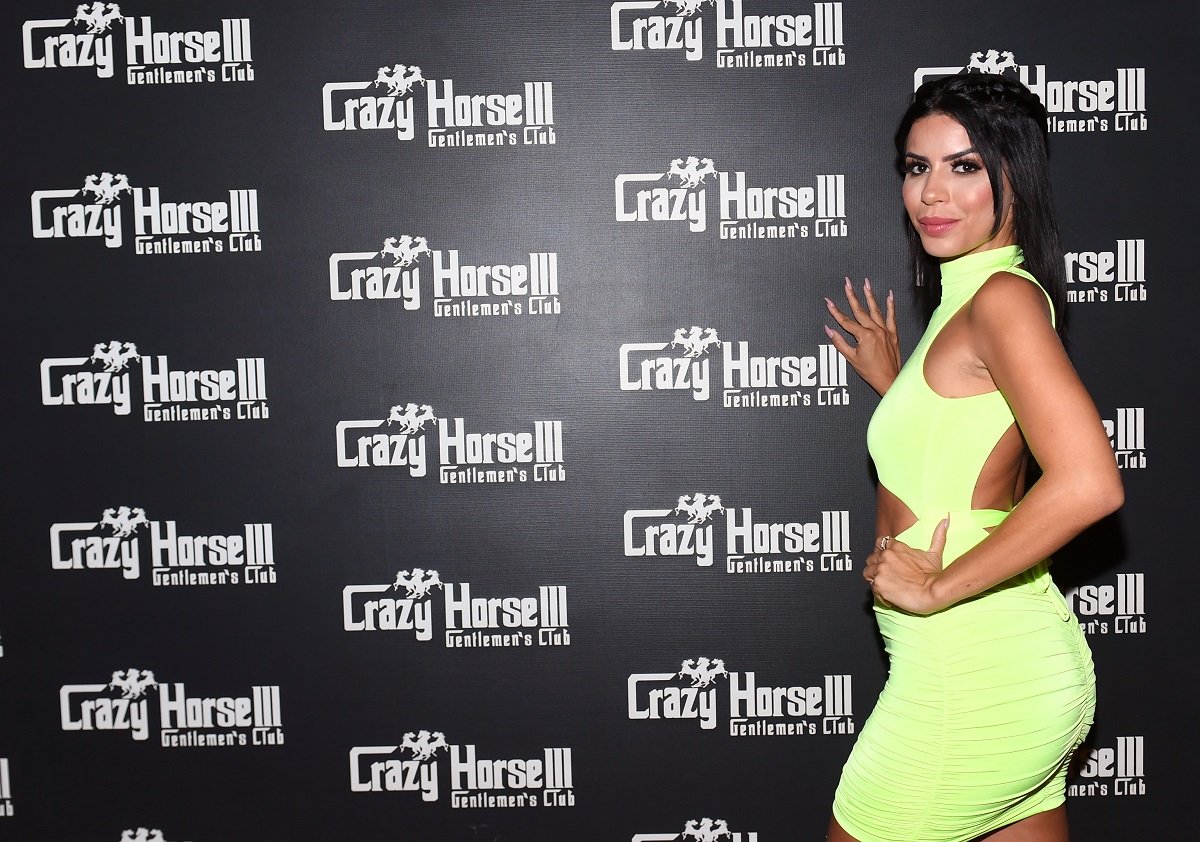 Fans thought Larissa looked 'totally different' in a new photo shoot
Larissa recently shared a series of sexy photos of herself on Instagram in which she showed off a totally new look.
The 90 Day Fiancé star posed in high heels and a revealing, sparkly bodysuit that showed off her cleavage and curves. Colt's ex had also majorly glammed up for the occasion, with long, shiny hair extensions and a full face of professional makeup and contouring.
In the photo captions, Larissa thanked Meg Dela Cruz, a bridal hair specialist, for doing her hair and makeup, and Gladditude Lashes for her lashes. She also tagged Heather Rohrer at Aesthetic Medicine LV, who was responsible for many of her cosmetic procedures.
90 Day Fiancé fans swarmed the comments to praise Larissa on her "glow up," calling her a "queen," "gorgeous," and "a perfect 10" in droves.
"Gorgeous! Wow! Absolutely stunning," one Instagram user gushed. "Very classy Larissa."
Others commented on just how different the 34-year-old Brazilian mom looked now.
"That's totally a different person," a fan exclaimed.
Some '90 Day Fiancé' viewers thought Larissa should ease up on her cosmetic procedures
While many fans thought Larissa's new look was incredible, some viewers thought Larissa should start to tone down the extent of her makeover.
"Looked better natural," one critic wrote on Instagram of the 90 Day Fiancé star's glammed-up appearance.
Others urged Colt's ex-wife to stop with her cosmetic procedures and avoid getting "addicted" to plastic surgery.
"You're fine just how [you] are, don't need any more plastic surgery…gonna become plastic and you don't want that," one 90 Day Fiancé fan wrote to Larissa, suggesting that she embrace more of her natural beauty and avoid an artificial look.
Some fans wrote more supportive comments to Larissa, encouraging her to stop with her string of surgeries, as she'd already achieved the perfect appearance.
"That's the best I've seen you looking [in] a long time," one Instagram user raved about Larissa's new photo shoot. "No more plastic surgery, you look great."
Yet another 90 Day Fiancé fan agreed, gushing, "No more surgery you're a 10."
Larissa revealed she was getting a tummy tuck soon
Larissa has been open about the procedures she's gotten in the past, such as lip and dermal fillers, hair extensions, chin and cheekbone implants, Botox, butt injections, liposuction, and nonsurgical rhinoplasty. The 90 Day Fiancé star also wants breast implants, as she said many times on the show.
Now, it looks like Larissa is heading in for a tummy tuck.
"Scheduling my tummy tuck," Larissa wrote in a recent Instagram story. "Are you guys interested to watch a vlog about the surgery and post operation here or on YouTube?"
When one 90 Day Fiancé fan assured Larissa that she didn't need a tummy tuck, Larissa said she was very sure of her decision to undergo surgery.
"I do need to restore separated muscles," she told the fan honestly. "What you see is filtered photos, good angles. I really wait for long time to do it and I'm very excited and happy to this dream come true."