'90 Day Fiancé': Larissa Dos Santos Lima Blasts TLC Over Her Lack of Airtime, Claims She 'Brought the Ratings'
'90 Day Fiancé' star Larissa Dos Santos Lima is not happy with TLC over only being featured on 'Happily Ever After?' for only 4 minutes.
90 Day Fiancé: Happily Ever After? star Larissa Dos Santos Lima is firing back at TLC over her lack of airtime this season. Larissa thought she would be getting much more exposure in the current season of Happily Ever After and feels like other 90 Day Fiancé cast members have been getting longer segments. Taking to social media, Larissa blasted TLC for not giving her enough time in the limelight, threatening to boycott the series after she "brought the ratings."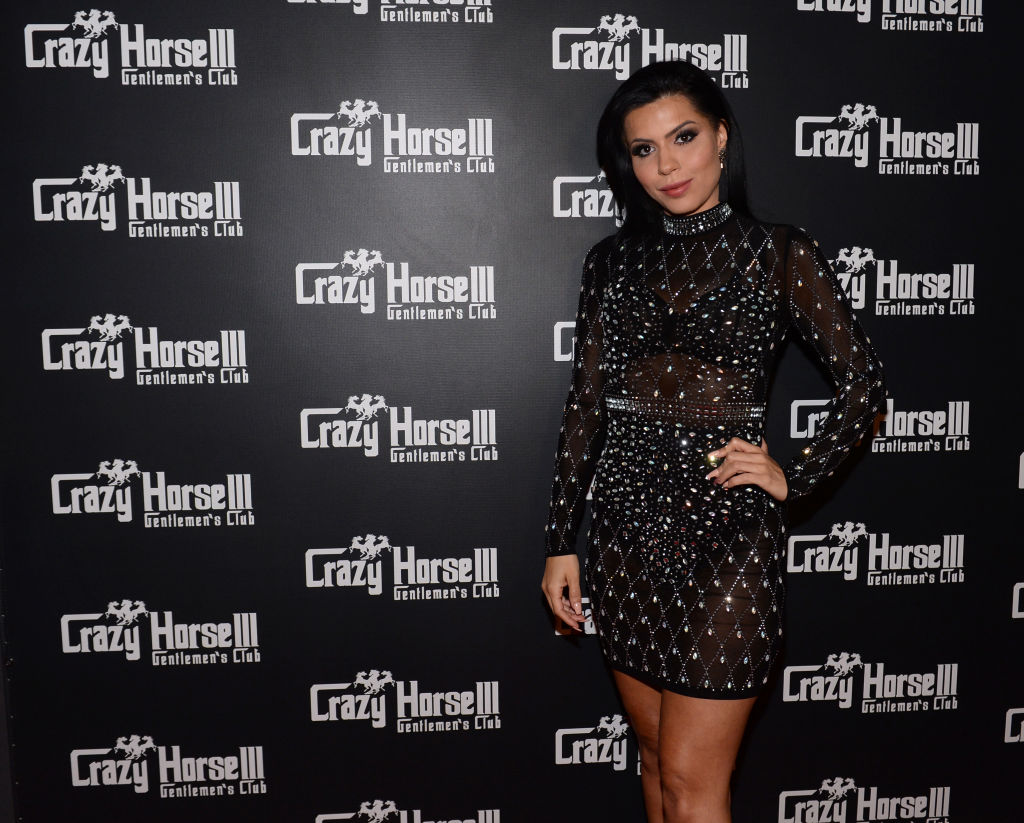 Larissa slams TLC for trimming down her segments
Larissa, the ex-wife of another Happily Ever After? star, Colt Johnson, is very frustrated about her lack of screen time this season. She went into the new season thinking that she was going to get the same amount of time in front of the cameras as her co-stars.
We are only a handful of episodes into season 5 of 90 Day Fiancé: Happily Ever After?, yet Larissa has only been in a few scenes. Not one to take the situation lightly, Larissa took to social media to express her frustration with the series.
In a recent Instagram post, Larissa told fans that she was surprised that TLC only offered her about "4 minutes of airtime" in a recent installment. Larissa added that she should be getting the most attention this season, even more than her former romantic interest, Colt, and his new lover, Jess Caroline.
While a good portion of the season has yet to play out, Larissa's bashing of the network did not end there.
Larissa claims she 'brought the ratings' for '90 Day Fiancé'
Larissa went on to claim that she is the only reason the ratings were so good in season 4 of 90 Day Fiancé: Happily Ever After?. As fans will recall, Larissa made a bunch of headlines last season amid her breakup from Colt.
"Wow, no airtime for me, the person that brought ratings to [90 Day Fiancé] Season 6 and Happily Ever After Season 4," she stated.
Colt filed for divorce after Larissa physically abused him multiple times, getting her into serious trouble with the law. 90 Day Fiancé fans blasted Larissa for all of the plastic surgery she has undergone in recent years and for leaving her child in Brazil while she moved to the United States.
There is no denying that Larissa brings plenty of drama and she clearly thinks she is worth more than a few minutes of screen time.  To help explain why TLC hasn't shown more of her this season, Larissa floated the idea that an editor has something against her.
Unless the situation changes soon, Larissa vowed to stop watching 90 Day Fiancé altogether. She also apparently told TLC that she does not want to take part in future seasons, though she assured fans that she will not reveal any spoilers due to the NDA she signed.
Larissa opens up about another '90 Day Fiancé' star's weight loss journey
While Larissa deals with drama from the show, she recently shared her thoughts on Jorge Nava's dramatic weight loss. According to The Blast, Larissa admitted that she was "shocked" when she saw photos of Jorge after he got out of prison.
"I got shocked when I saw Jorge's transformation. He was good looking in the past but he looks like buff, ready to go. I was very surprised," she stated.
Jorge lost a bunch of weight while serving 2 1/2 years in prison for selling marijuana. He was booked back in 2018 and looked almost unrecognizable when he returned to social media.
The 90 Day Fiancé is now living with his family in California. He is getting ready to file for divorce from his estranged wife, Anfisa, whom he believes completely abandoned him when he was behind bars.
Larissa also spoked about the moment she discovered that her ex Colt was dating another woman. The reality star revealed that hearing about Colt's girlfriend was proof that their relationship was truly over. She also wished Colt good luck with his new romance.
Fans can watch the drama unfold when new episodes of 90 Day Fiancé: Happily Ever After? air Sunday nights on TLC.