'90 Day Fiancé': Larissa Dos Santos Lima Gushes Over Eric Nichols As He Helps Her Recover From Plastic Surgery
'90 Day Fiancé' star Larissa Dos Santos Lima recently praised her boyfriend, Eric Nichols, on Instagram for caring for her during her recovery from her abdominoplasty (tummy tuck) in Las Vegas.
Since her divorce from Colt Johnson after just six tumultuous months of marriage, 90 Day Fiancé star Larissa Dos Santos Lima has changed her life around entirely. From getting with—then breaking up with, and finally getting back together with—her new man, Eric Nichols, to undergoing a head-to-toe dramatic makeover and planning to launch an OnlyFans, Larissa has made many dramatic changes in her life.
Recently, Larissa even headed in to a plastic surgeon in Las Vegas for a tummy tuck (abdominoplasty) and diastasis recti repair—a procedure that corrects the separation of the abdominal muscles, which is common after childbirth. She took to Instagram to praise Eric for helping her through her recovery, suggesting that she and her on-again, off-again boyfriend are going strong.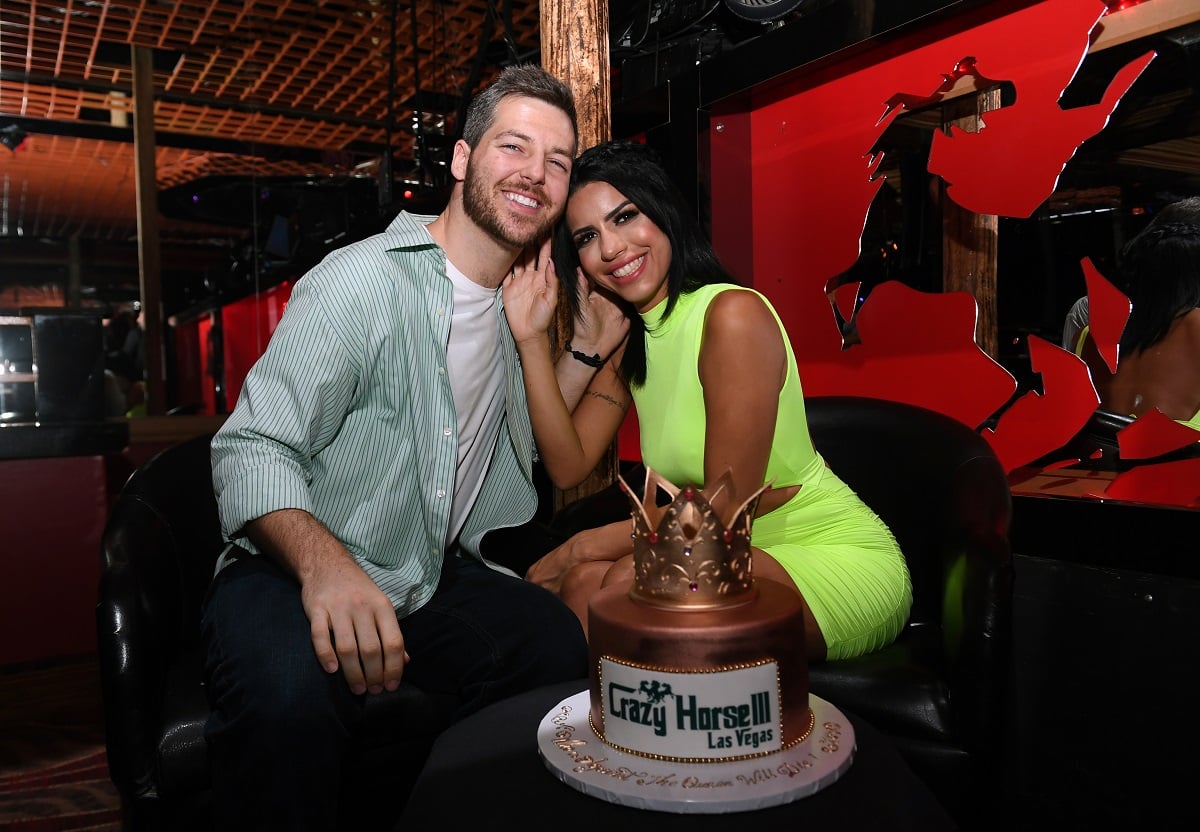 Larissa recently went in for a tummy tuck
Larissa has been more than open about her love of plastic surgery and cosmetic procedures, from nonsurgical rhinoplasty to dermal fillers, Botox, breast implants, and work on her cheeks, chin, and lips. Most recently, the 90 Day Fiancé star shared snapshots from the hospital before and after her abdominoplasty.
She captioned an Instagram photo of herself in a hospital gown, "Thank you for all my followers, producers, friends and family for [sending] good vibes and blessings. My birthday is tomorrow, August 14th. I'm at home @ericjosephnichols is helping, I'll show all the info, before and after, doctor info once I'm healed!"
Gushing about her doctor, nurses, and anesthesiologist, Larissa promised to share her "journey" and "transformation" with her followers along the way.
The '90 Day Fiancé' star opened up about her reasons for wanting a tummy tuck
During her physical transformation, Colt's ex-wife has shared her reasons for wanting to look dramatically different.
On 90 Day Fiancé: Happily Ever After, Larissa explained that she often felt self-conscious about her body after giving birth to her children in Brazil. And when Larissa and Eric broke up for several months, he made harsh comments about her body and their sex life to others, leading her to develop even more issues with her self-esteem.
Colt's ex recently took to her Instagram stories to share videos of herself recovering from her most recent surgery, including standing up with a walker several days afterward.
Larissa also shared facts about abdominoplasty with her followers on her Instagram stories. As for her own reasons for getting a tummy tuck, the 90 Day Fiancé star explained that childbirth and extreme weight loss in a short period of time had led her to develop loose skin and diastasis recti, which caused her pain and discomfort as well as embarrassment.
"I had a c-section, as well as losing weight," Larissa wrote. "In order for me to make my belly smaller, I ate a very poor diet, losing weight too fast. Basically starving myself." This caused her to have a "round, protruding belly" or "pooch."
Thus far, the 90 Day Fiancé star said she was more than happy with the results.
"I'm very pleased with my decision to go through with the abdominoplasty," Larissa exclaimed. "Now, I will have a better quality of life by being able to eat healthy and not starve to achieve a flat tummy. I will be able to do ab and core exercises."
Colt's ex-wife raved about her boyfriend, Eric, and his commitment to her recovery
Despite their ultra-dramatic breakup in 2019, Eric and Larissa seem to have moved on from their relationship troubles and rebuilt their trust.
Eric recently told a 90 Day Fiancé fan "maybe" in response to their question about whether he and Larissa would ever get married. Larissa has also taken to Instagram to announce that she and her boyfriend would soon be leaving Las Vegas and moving to a different state together.
And when it came to her surgery, it appears that Eric dropped everything to help his girlfriend recover. Larissa shared sweet videos of Eric snuggling her in bed and clutching a sunflower bouquet for her after she got home from the hospital. The 90 Day Fiancé star also said that he was her sole caregiver at the moment, as the couple wasn't happy with the home health aides they initially hired.
In an Instagram story, Larissa expressed her gratitude for her boyfriend's attentiveness and devotion.
"We dropped home care a few days ago and Eric has been taking care of me day and night ever since," Larissa wrote. "Myself, and my family in Brazil cannot say enough how grateful we are to you, Eric. Your efforts and love in my recovery [are] so appreciated."
Possibly referring to Eric's father, Larissa added poignantly, "Thank you, Duke, for bringing into the world a man with such a generous heart."
Although many 90 Day Fiancé fans were initially skeptical about Larissa and Eric's post-breakup reunion, many admitted that it was "endearing" how committed he was to her recovery. Others praised the couple for being willing to forgive each other after they hurt one another in 2019.